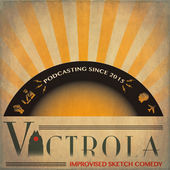 Already a great breeding ground for sketch comedy (Thrilling Adventure Hour, Superego, Lost Moon Radio) and improv (Spontaneanation, Improv4Humans, Illusionoid), podcasting continues to hold space for those audio theatrical companies who want to bring it.
A plucky little troupe from Austin's Coldtowne Theater rolled out eight episodes of Victrola! monthly starting in the spring, and they promise to return for a second season.
To whet your ears for what they do, they put out a compilation show this month, featuring some of their highlighted sketches from their first go-round. The show features seven sketches with titles like "The Trouble with Scrum," "Hobby Lobby After Dark," and "Suicide Squad The Motion Picture." A scratchy soundtrack with an old timey-sounding narrator opens the show and introduces the sketches, each of which moves pretty quickly -- they get a baker's half-dozen sketches delivered in about 31 minutes.
The group writes and acts in the sketch, some fine Austin sketch players like Michael Jastroch, Bob McNichol, Bryan Roberts, Lance Gilstrap, Cortnie Jones, and Jericho Thorp; along with some special guests.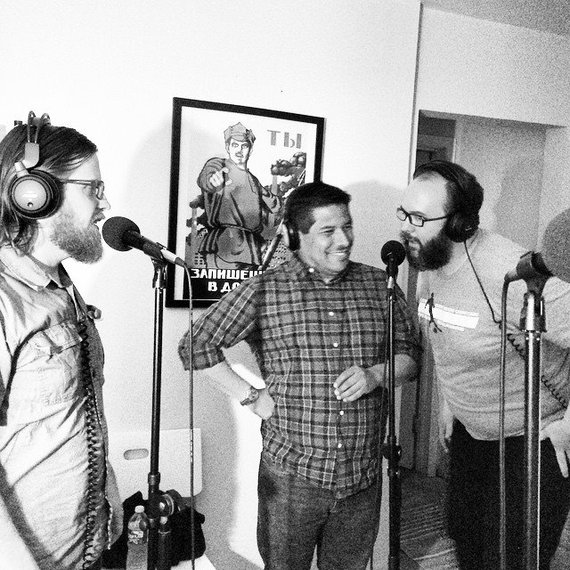 Much in the vein of shows like Superego, the sketches are all improvised and then painstakingly edited into tight, cohesive pieces (which is why it takes a month to "cook" each installment.)
Clearly, by the delightful results, it's worth the wait...but here's hoping it doesn't take TOO long to get Season 2 kicked off.
Marc Hershon is the host and executive producer of Succotash, The Comedy Podcast Podcast, featuring clips from comedy podcasts from across the Internet as well as interviews with podcasters, comedians, and assorted show biz folk.
Calling all HuffPost superfans!
Sign up for membership to become a founding member and help shape HuffPost's next chapter