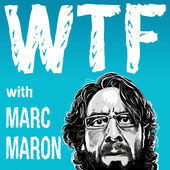 WTF host Marc Maron has finally landed his white whale.
This week he released his interview with Saturday Night Live creator/producer Lorne Michaels, who has been a singular focus of Maron's since he first began his podcast. His obsession with the comedy powerhouse began 20 years ago, when he was being considered to fill a spot on the SNL news desk in 1995 when Norm MacDonald left the show.
Maron was summoned into Michaels' presence and, in the wake of NOT getting the nod to join the show, it's that meeting that has haunted him ever since.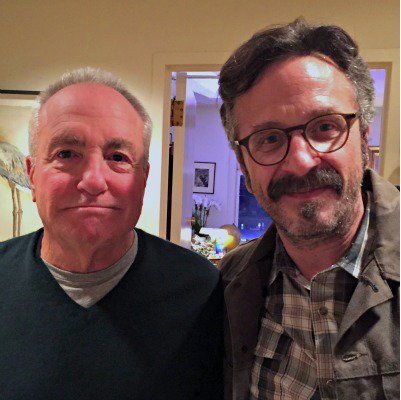 Any guest on WTF who served on the SNL cast has had to help deconstruct who Michaels is and why he may have passed on Maron way back when. And, in the weeks leading up to this interview, the host has been replaying past guests talking about Michaels, impersonating Michaels, and speculating on why the newsdesk has remained ever Maron-less.
Finally, the answers to all Maron's questions are here -- from two meetings held in Michael's office in New York -- in a chat that spans two hours. I'm not one to spoil the suspense after waiting so long, but Maron does learn that it was nothing that he did (or didn't do) in the course of auditioning for Michaels. (Along the way, Maron's guest does school him and us on the realities of what it takes to cast a culturally significant TV show airing on a major network...)
Fortunately, most of the interview delves into Michaels' fascinating history: Coming up in Canadian TV and then making his way through TV land as a writer on the staff of such milestone American shows such as Laugh-In and The Dick Cavett Show. He talks frankly about many cast members through the years of SNL's history. And he doesn't seem to mind whenever Maron veers back to his tenuous connection to the show.
Normally not one to pander, the host jokingly announces at the end of the interview that he still stands ready to take up the SNL mantle, should Michaels care to call him up.
Marc Hershon is the host and executive producer of Succotash, The Comedy Podcast Podcast, featuring clips from comedy podcasts from across the Internet as well as interviews with podcasters, comedians, and assorted show biz folk.
Popular in the Community