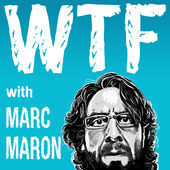 Having interviewed a sitting President as WTF host Marc Maron did last year has no doubt made it a bit easier luring in those hard-to-land guests. Case in point: This week's visit by Sacha Baron Cohen.
It's not that Cohen is reclusive so much as it is that when he makes a talk show appearance, it's usually in the character he's playing in the latest release of whatever he's starring in -- Borat, Bruno, Ali G. As Maron himself points out in the intro to this episode, we rarely glimpse the man behind the men he plays. Not so here.
In a nearly two-hour sit-down with Garagemeister Maron, we are treated to, first of all, his actual voice -- devoid of wildly bizarre accents or affectations. We get details of his upbringing in northern London (his father an accountant, his mother a popular "keep fit" teacher, and his teething comedy of choice: Monty Python.) So much a student of Python that he attended Cambridge University, where half of the famed British troupe matriculated from, in hopes of joining the Footlights comedy sketch program.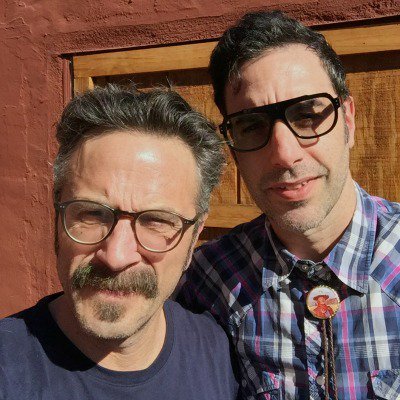 He bombed out in his audition and retreated into the world of regular theater performance. From there he developed his unique spin on characters, their voices, and their takes on the world around them.
Maron does a effortless job of getting Cohen to spin details of some amazing behind-the-scenes anecdotes from his movies, including a full-scale riot that broke out at a UFC-style match in Texarkana. It was the climactic final scenes of his upcoming new movie, The Brothers Grimsby, and things got hellaciously out of hand, culminating with Cohen having to pull a vanishing act through a trapdoor in the middle of the octagon.
There are plenty more stories where that came from and Maron's got 'em.
Marc Hershon is the host and executive producer of Succotash, The Comedy Podcast Podcast, featuring clips from comedy podcasts from across the Internet as well as interviews with podcasters, comedians, and assorted show biz folk.
Popular in the Community