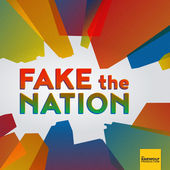 Fake The Nation -- Episode 1: Beyoncé for Vice President
A tempestuous election year seems like perfect timing to launch a new political panel podcast with a comedic slant. And so it is the Fake The Nation, hosted by Negin Farsad, hits the podwaves.
Moderated with a sharp wit and sparkling energy by Farsad (comedian, actor, director, and author of How To Make White People Laugh), her first two guests are Lizz Winstead (co-creator of The Daily Show) and Josh Zepps (We The People Live). Not unlike the show that this show title sends up, the episode is broken down by topic following an introduction of the guests.
It's all topical, including Donald Trump and Brexit, speculations and wishlists for Hillary's running mate, as well a sober look at the recent shootings of black men by police. Both guests know their stuff, as does the host, and they also playfully take turns going at one another, for their views, their level of knowledge, and a lack of pants.
Podcasting has more and more female voices leaping into the medium and Farsad is a welcome part of that growing number. And in a world that seems to becoming determined to give us grim and violent news on an almost daily basis, taking it with a grain of salt and lighter tone makes Fake The Nation an entertaining prescription.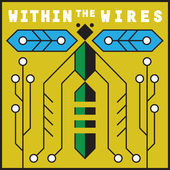 Within The Wires -- Relaxation Cassette 2
The creators of Welcome To Night Vale care about their listeners so much that, when that show is on hiatus (as new episodes are being written for the upcoming season), they offer new and interesting flavors of weirdness. Within The Wires is the latest case in point.
Written by WTNV and Alice Isn't Dead braincases Jeffrey Cranor and Janina Matthewson, backed by creepily scented music from Mary Epworth, this 10-episode series is presented as a set of 10 "Relaxation Cassettes" designed to help the listener relax and learn how to better understand their bodies and minds.
Matthewson is the voiceover narrator, guiding the listener through the several exercises on both "sides" of the cassette. (The show takes pains to let you know Side A has ended -- just in time for a commercial break -- and that Side B is beginning.) The audio even does some weird things at times in terms of the quality of specific sections.
Peeking around the edges of the relaxation techniques are hints that you, as a listener, are perhaps an inmate at some sort of grim psychological institution. What's more, as Matthewson dives into the last technique on this "tape", a visualization exercise, it seems she's trying to get you to remember the layout of the various surveillance cameras that lie between your cell and the exit.
Every bit as warped as the show it's temporarily replacing until October -- find it on its own feed starting this week -- Within The Wires is has a distinctive flavor all its own.
The Fake The Nation, Within The Wires reviews and other podcasts mentioned originally posted as part of This Week In Comedy Podcasts on Splitsider.com.
Marc Hershon is the host and executive producer of Succotash, The Comedy Podcast Podcast, featuring clips from comedy podcasts from across the Internet as well as interviews with podcasters, comedians, and assorted show biz folk.
REAL LIFE. REAL NEWS. REAL VOICES.
Help us tell more of the stories that matter from voices that too often remain unheard.