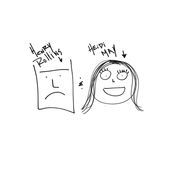 Podcasting is open to any and all, illustrated again recently by the entrance of musician, writer, journalist, publisher, actor, television and radio host, spoken word artist, comedian, and activist Henry Rollins, with his Henry & Heidi show hitting podcastland about 6 months ago.
I'm not sure if this show is actually a comedy podcast -- although it's listed as such on iTunes -- and there is a humor vibe to the proceedings. It runs through Rollins' narrative in this episode, and it's definitely present between him and his co-host (and longtime assistant) Heidi May.
The fuel that drives the content for the show comes in the form of emailed questions from the listening audience.
This episode has Rollins recounting the journey through adolescence he had, and Mr. Pepperman, the teacher and influential figure that helped him gain confidence and self-esteem, as well as the physique he became recognized for as the lead singer for Black Flag. Rollins' unique voice spins a tale that is compelling without being preachy or pedantic.
May steps aside and lets the frontman have his due, although tosses in questions now and then to clarifying moments of the story. She also has moments to shine in the show, with funny little features that Rollins insist on introducing with odd sound effects that gives those moments the feel of an avant-garde version of an AM radio morning show.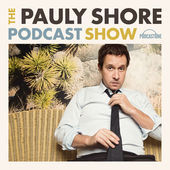 Pauly Shore pulls deep from his contacts this week on The Pauly Shore Podcast Show, starting with guest Doug Herzog. Back in 1989, when Shore was still finding his footing as a comic, he was tapped to be one of MTV's VJs (a "video jock".) Doug Herzog was running the channel's non-music programming, such as its Beach Party specials.
Recently named head of Viacom's newly-formed Music and Entertainment Group, Herzog had time to pop in and catch up with "The Weasel" (Pauly's old surfdog alter ego.) While Shore's chats aren't exactly hard-hitting journalism, his disarming style helps him slip in some interview curve balls. Herzog does a bit of tap dancing around the subject of what happened to the musical elements that used to drive MTV, which he is now in charge of as part of his new duties.
In the back half of the show, Shore is joined by another MTV alum, Camille Grammer (née Donatucci), who was a dancer for MTV's Street Party series, and who met Shore when they both had to visit the Beach Party set as part of their duties. She's more well-known these days as the ex-wife of Kelsey Grammer and as the ditzy fixture of The Real Housewives of Beverly Hills.
With both guests, Shore has a lot of fun reminiscing while conducting a loosely-wrapped history lesson behind the scenes of the short-lived yet iconic music video days of MTV.
Marc Hershon is the host and executive producer of Succotash, The Comedy Podcast Podcast, featuring clips from comedy podcasts from across the Internet as well as interviews with podcasters, comedians, and assorted show biz folk.
Calling all HuffPost superfans!
Sign up for membership to become a founding member and help shape HuffPost's next chapter