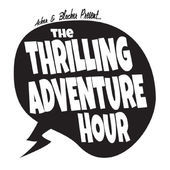 It's the end of an era. Or, rather, the echoes of an era's end. Live regular performances of Thrilling Adventure Hour came to a close months ago, but the podcasted segments of it kept on.
This week episode 220 of TAH, the final installment of Sparks Nevada, Marshal on Mars, marks the end of a great run of a legendary show. Performed live at Largo in Los Angeles, in the style of old-time radio, producers Ben Acker and Ben Blacker have assembled quite a cast for the adios of this Western/Sci-Fi sendup: Besides the usual crew -- Marc Evan Jackson as Sparks, Mark Gagliardi as Croach, and Busy Phillips as the Red Plains Rider --there's Josh Malina, Molly Quinn, Tim Omundsen, Janet Varney, Matt Gourley, Hal Lublin and a pile of other famous voices mostly playing robot outlaws.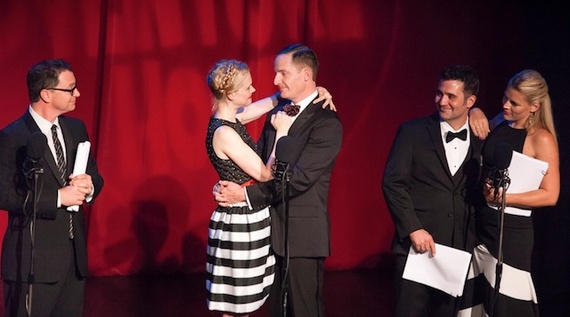 It's the rehearsal dinner for the wedding of Sparks and his gal, Virginia West (Varney), which will mark the end of the Marshal's tenure roaming the red sands of Mars. The event goes sideways when the robot gang crashes the party, threatening the outgoing Marshal and his replacement, Red Plains Rider.
In proper melocomedic style, Sparks dons his robot fists when all seems darkest and the hitching comes off without another hitch. And, with that, the Workjuice Players ride off into the podcast sunset.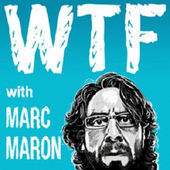 Most people don't know that the Academy Award-winning writer of 12 Years a Slave, John Ridley, was once a stand-up comedian. He's written, directed and created not just movies but substantial TV shows (American Crime, Third Watch, Barbershop) as well, and has written seven novels. (He's also played Dungeons & Dragons, but more about that in a moment...)
Marc Maron hosts him this week on WTF, and gets pretty deep -- as he often does -- as the interview slides back and forth between his upbringing in Wisconsin, his developing career in books, TV, and film, but always touching back on the six or seven years he spent in comedy clubs -- his show biz formative years, as it were.
He was fortunate enough to have some interesting mentors along the way, like Francis Ford Coppola and George Lucas. And he gets pretty choked up relating the story of having his children get to meet these figures around the same time their dad was winning the Best Writer OSCAR. Ridley doesn't actually get into D&D in this chat, but he does talk about a film he's working on, which focused on the 1992 LA Riots.
So what's the D&D connection?
I happened to be hanging out with Ridley on April 29th of that year, the night the riots broke out. He and some other friends were playing D&D in my apartment in Studio City. We stopped the game and watched the helicopters and smoke rising over the Hollywood Hills from my balcony in Studio City. Ridley wondered aloud, "How am I supposed to get home?" I only mention here because it's probably not going to be a scene in the movie...
Podcasts I'm also listening to this week: Until I Lose Interest - Epi25: The Valparaiso Motel, feat. Ryan O'Neill; and Grabbing Lunch - Epi76: Cole Stratton & Marc Hershon (yeah, that's me, guesting on a podcast...)
The Thrilling Adventure Hour, WTF reviews and other podcasts mentioned originally posted as part of This Week In Comedy Podcasts on Splitsider.com.
Marc Hershon is the host and executive producer of Succotash, The Comedy Podcast Podcast, featuring clips from comedy podcasts from across the Internet as well as interviews with podcasters, comedians, and assorted show biz folk.
Popular in the Community