Podcasts are one of the fastest growing media platforms. In 2015 Apple announced it had reached 1 billion podcast subscriptions, spread across 250,000 unique podcasts, in more than 100 languages, with more than 8 million episodes published in the iTunes store. One year later, just think how those numbers have probably grown!
In fact, according to a 2016 study from Edison Research, 36 per cent of Americans over the age of 12 have listened to podcasts, with 21 per cent having listened to one in the past month.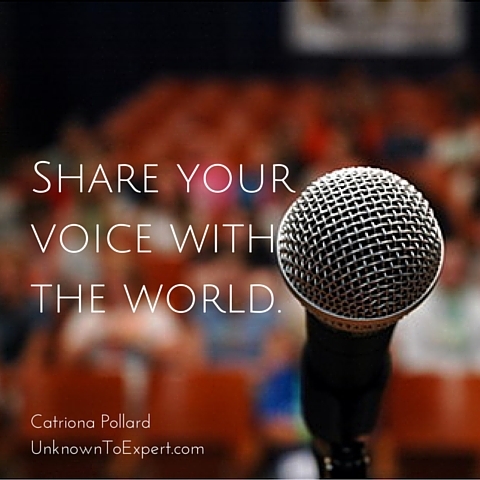 This is all good news for podcasters.
But with so much competition for listeners and such a noisy online landscape, it can be difficult to attract new listeners to your podcast. This is where PR tactics can help you reach a larger audience.
Here are five PR tips to promote your podcast:
Know your audience
Your audience is very important to you and your brand. Share and talk about something that is of value to the target audience that also matters to you. By creating content that is interesting and tailored to them, it is more likely to resonate with them and have a higher chance of your podcast being shared on other media platforms.
Stay in your niche
Don't talk about anything and everything under the sun - ever heard of that saying, "less is more"? By sticking to your niche, you are able to reach a more specific audience, and attract loyal listeners. For instance, if you're in the PR and social media industry, then focus on producing and sharing content that is specific to PR and social media. Don't try to be everything to everyone.
Guest interviews
When thinking about inviting guests to your podcast, also think about the potential reach they may have. By having featured guests you can not only provide interesting content for your listeners but you may also be able to reach and form relationships with their network.
Use the media
The media is busting with new opportunities. Look for publications that might be interested in your content or the topics you talk about. When your podcast is specific to an industry, like PR and social media, look for publications that share the same focus or have a similar audience to you. Having your podcast content shared in other channels can open you up to new listeners.
Social media
If there's one sure fire way to have your podcast reach your audience, it is through social media - tweet it, link it on a Facebook post, share it on LinkedIn or write a blog post about it. This will definitely make your podcast content more shareable and can reach new audiences on multiple social media platforms.
So start podcasting today. If you already have a podcast, use these PR tips to help promote your brand and start letting your voice be heard.
About the author
Catriona Pollard is the author of From Unknown To Expert, a step by step framework designed to help entrepreneurs develop effective PR and social media strategies to become recognised as influencers in their field. www.unknowntoexpert.com
Catriona is also the director of CP Communications, which merges traditional PR tactics with cutting-edge social media strategies that engage consumers as well as business. www.cpcommunications.com.au
Calling all HuffPost superfans!
Sign up for membership to become a founding member and help shape HuffPost's next chapter