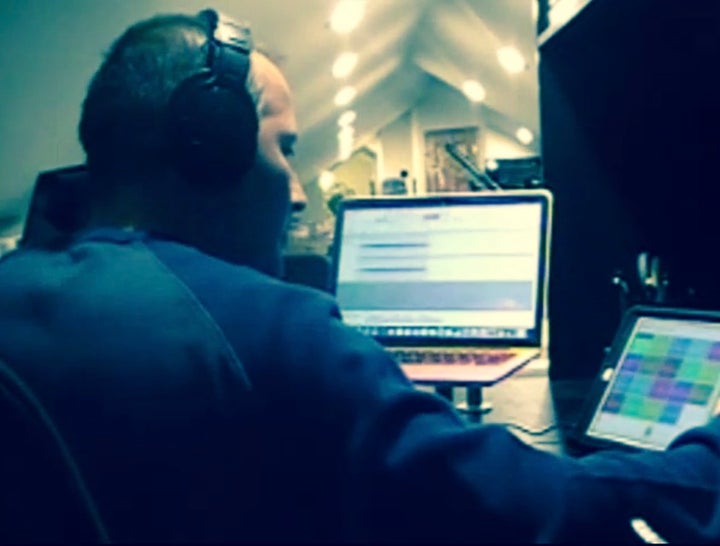 As many of my readers may or may not know, I have dabbled in podcasting for the last few years. Through years of exhausting research, tinkering, and asking others for help, I have developed a way to record a nearly perfect sounding podcast for around $200 worth of equipment. I did not include the cost of my laptop and tablet, since most people have those on hand anyway. There are certainly cheaper options available than my set-up, but I doubt you will get the best quality recording. With my set-up, I have taken out cumbersome extra steps the so called 'experts' tell you that you need to take in order to record a podcast.
If you look up tutorials on how to make a podcast, especially doing phone calls/ interviews effectively, you won't find much out there that doesn't involve a ton of unnecessary equipment. I don't have two computers, I don't use a separate digital recording device, and I don't have to pay anything for podcast recording software. I have cut out the crap, and made it easier than ever to produce a podcast with all the bells and whistles.
Let's go through my equipment:
I use a MacBook Pro to manage my recording software, play clips for listeners and guests, and take Skype calls. I have used windows based computers before, but found them to be much more complicated to operate. The MacBook is lighting fast, never lags, and doesn't get spyware or viruses. For the purposes of what I am using the computer for, choose whatever operating system works for you.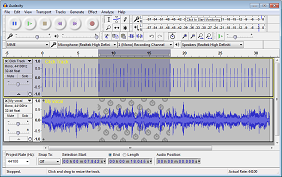 I use a Behringer XENYX Q802USB Mixer. Knowing what I know now, I would have gone with a mixer that had more microphone channels. You can find mixers out there for relatively the same price with more microphone channels. The key to not having to use all the crazy set-ups for Skype and phone interviews - such as the two computer mix minus thing, the extra digital recorder, and all that extra expensive bulky equipment you have to monitor - is the USB functionality of the mixer.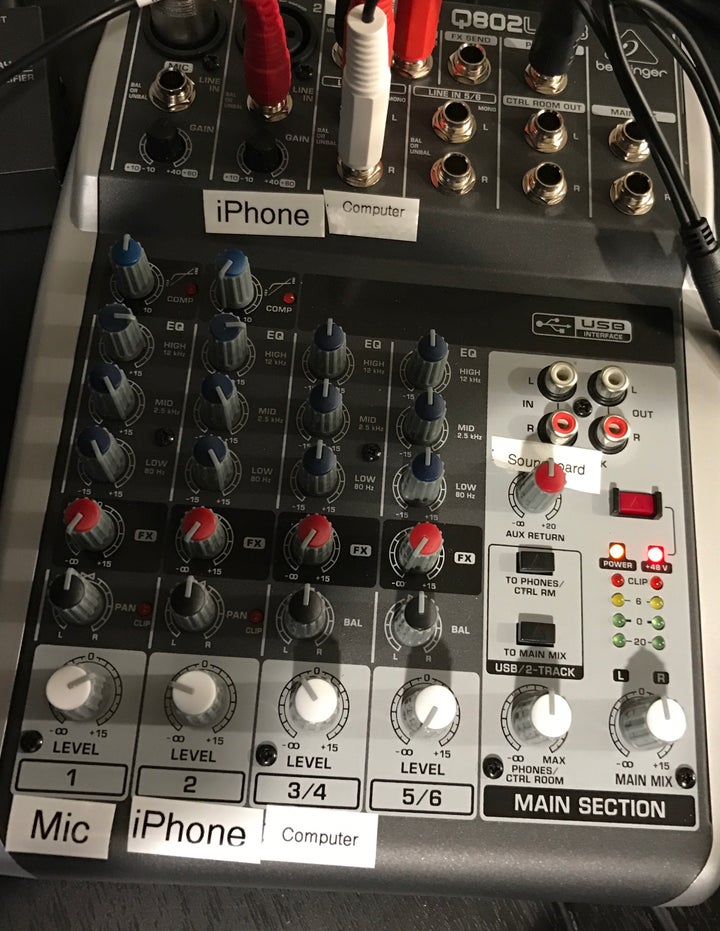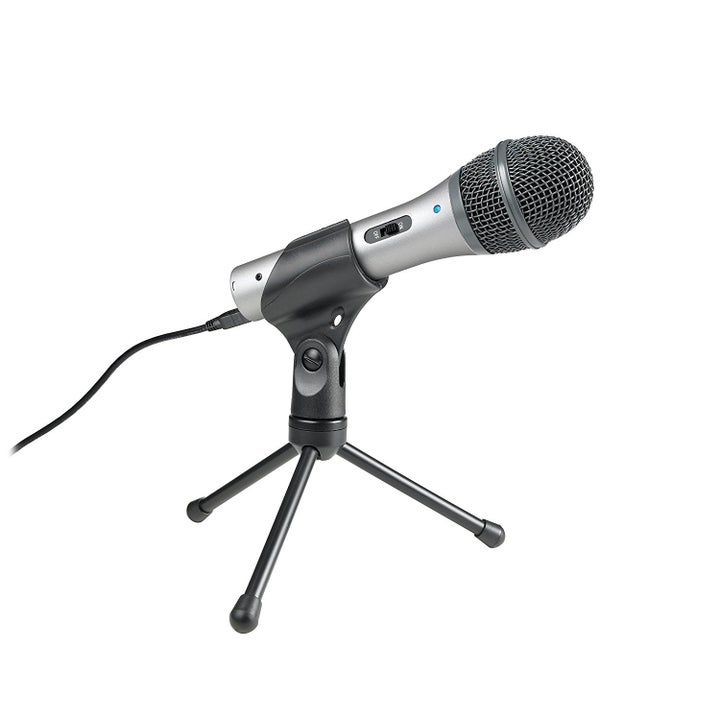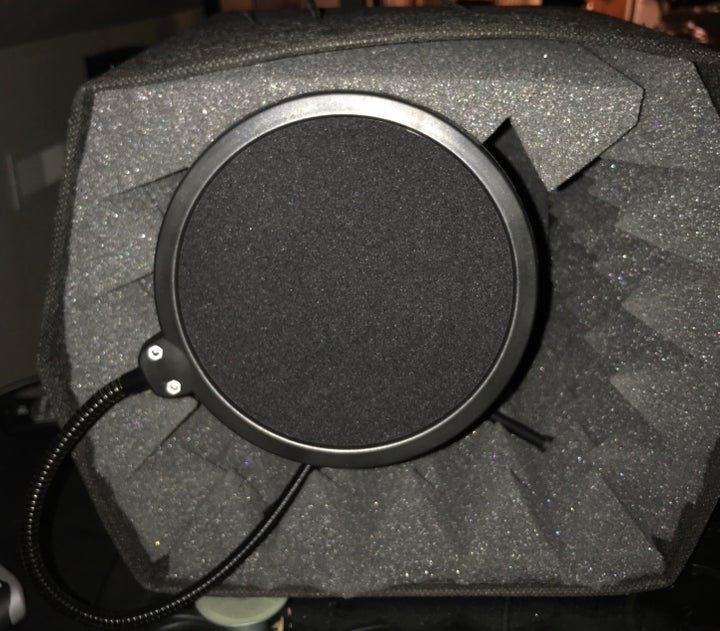 I use a pop filter, which basically filters what are called 'plosive' sounds. Plosive sounds are words that start with the letter 'B' or 'P'.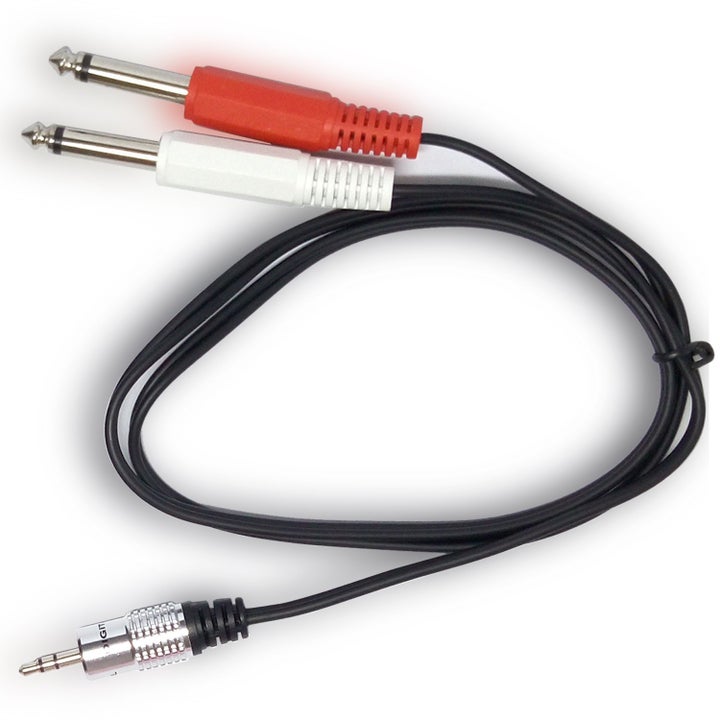 I use an Ipad for a soundboard using the free BossJock Jr. App. I have my intro, outro, and soundbytes stored there. Instead of hooking my soundboard into a mixer channel, I have it plugged into my Auxiliary Return channel. This way I don't risk the soundboard being too loud for my guest.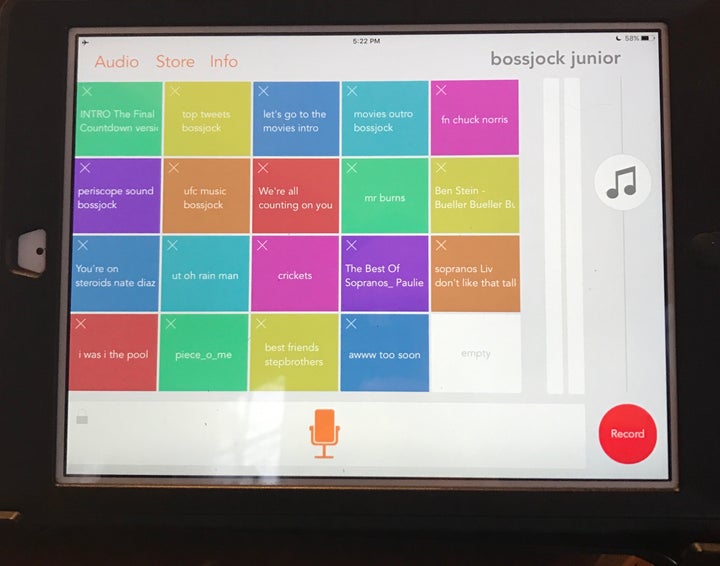 Lastly, to make calls, I use the "Podcast Hotline Kit", the phone recording solution for your studio created by Vinny Velez. This cable has been a life saver for me, especially when I have a bad internet signal or a guest that did not want to Skype. The kit even works with the iPhone 7 adapter. The cable looks similar to the ones I am using for my computer and soundboard, but there is a big difference. The end that plugs into your phone's headphone jack has 3 rings (TRRS) instead of 2, which allows for the microphone interface of the phone to work. Of course make sure your phone is charged so you don't lose your caller. This cable does not run through a channel like the other cables. The input cable is patched into my 2nd Microphone channel, and the output cable into a headphone channel. In my case, I needed to purchase a headphone amplifier since I only have one headphone channel.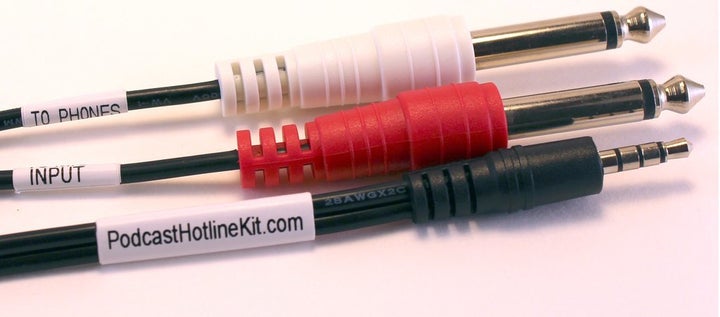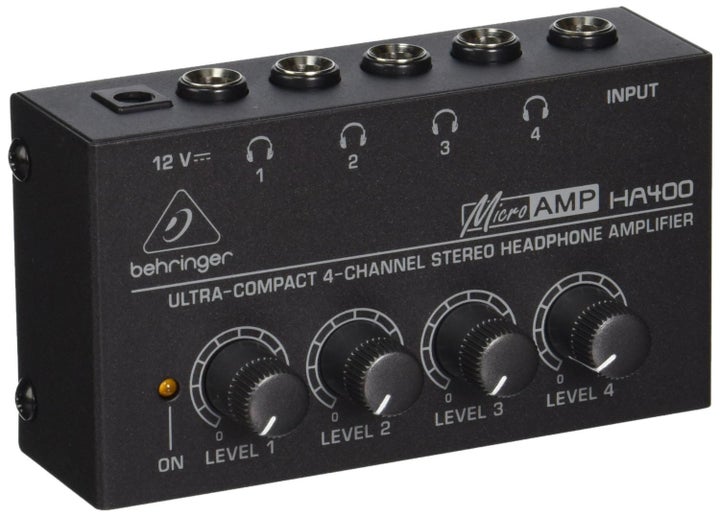 To see how I put it all together please watch my YouTube tutorial.
Support HuffPost
The Stakes Have Never Been Higher
Related
Popular in the Community