Podcast popularity is on the rise, a look at the business side of this growing PR trend.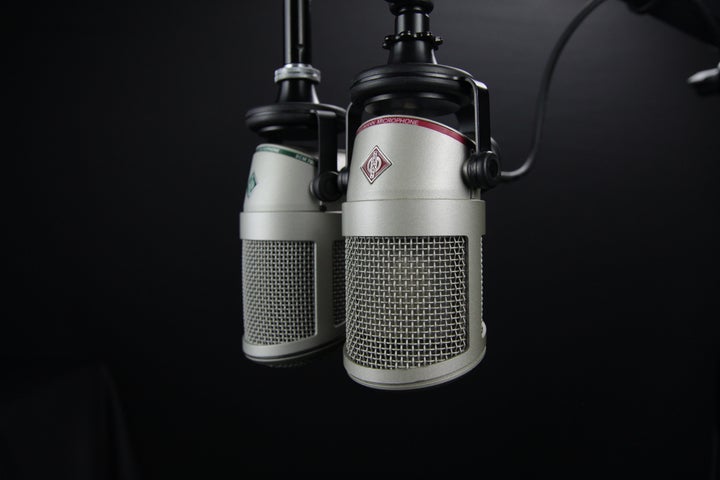 Is it just me, or does it seem like nearly everyone has a podcast these days?
The Chicago Bulls this season started a podcast called Timeout Bulls, where they do interviews with some of the biggest names in our franchise and the basketball world. Even 16-year-old high school junior, Jesse Kay, has a podcast. Kay recently created a podcast interviewing successful young entrepreneurs across the globe, distilling practical lessons and stories from the brightest millennial men and women paving the way for his generation. There's no arguing that podcasting is on the rise and no shortage of podcasts aimed at engaging with a brand or individual's audience. But is hosting a podcast a good PR move, or a soul-sucking obsession that quickly turns into a full-time job? More than 50 podcasters weighed in passionately with their successes and failures in response to my HARO query, some of the best case studies, lessons learned and best practices are highlighted below.
For some, podcasting is a way to attract new leads, and engage in PR in a conversational tone that can lead to significant business growth. For others, it's spending the equivalent hours of a full time job without reaping any benefit—or reaching any listeners. Podcast host Kerry Lutz has been podcasting full time since 2011 and admits that for the first 4 years it was a soul-sucking hobby, an obsession of sorts. But Lutz shares that he's turned his podcast into a profitable endeavor, even writing a book that offers best practices: Viral Podcasting: A Proven Process To Earn A 6 Figure Income From Your Show.
Real Estate Investor Joe Fairless controls more than $138,000,000 worth of real estate assets and is host to the world's longest running daily real estate podcast, the Best Ever Real Estate Investing Advice Podcast. Fairless came to me to help him Executive Produce his show which ranks among the top-rated investing podcast on iTunes, and, with more than 500,000 monthly downloads, has seen tremendous growth and popularity since its inception. The show's concept is simple—daily conversations with high-level successful real estate investors, like former Dallas Maverick's President Frank Zaccanelli, entrepreneurs and even Real Estate Brokers to the Stars Tom Postilio & Mickey Conlon, previously stars on Selling New York, HGTV's smash-hit reality series, who provide their Best Advice Ever. From Shark Tank's Real Estate Mogul Barbara Corcoran to self-made millionaire and star of the new CNBC Reality TV show, the Deed, Sean Conlon—Fairless' interviews with high-level real estate moguls, celebrities, sports stars and entrepreneurs provide everyday investors with access to the exclusive world of high-stakes, high-value real estate.
For Fairless, providing consistency and value are key. His show is booked solid with sponsors for the next 11 months who pay a premium $8,500/month to access the show's large listening fan base.
"By conducting daily interviews with a wide-range of real estate professionals and only extracting advice that is practical and actionable, not only does the podcast help the Best Ever listeners expand their businesses, but I also get a big picture real estate education, which enables me to run a more effective apartment syndication business."
Scott Trench, Vice President of BiggerPockets, says that "finding a sponsor is all about finding a fit with your audience, the size of your program, and offering them (the sponsor) a great value." Trench has built up a revenue stream charging thousands per episode by finding advertisers that clearly make sense for their listeners. "As a real estate investing (REI) podcast, we don't want an advertiser who can't help our listeners achieve their REI goals. Once we find a sponsor that benefits our listeners, we work on providing a good rate to ensure a return on investment and repeat sponsorship."
It's not just real estate moguls and sports celebrities tapping into the thought-provoking power of podcasts.
Below is a round-up of top tips and lessons learned from a wide successful entrepreneurs.
"Add value, spur action," recommends Scott Hanson, co-founder of Hanson McClain Advisors. "The key is to avoid a direct sell of your product or service. Instead, demonstrate your worth by giving practical advice that makes people see you as an expert in your field. Always have a call to action. As we've learned over the years, people want to feel involved in your show. For example, on one of our podcasts, we told people to download our newsletter if they wanted more tips and information as well as blogs on topics we talk about on the show. Within a few days, we had over 40 people sign up for our newsletter. Your listeners want to stay engaged with you, so use your show as an opportunity to push people to other marketing materials that will increase your business."
According to Stuart Last, Chief Operations Officer of AudioBoom, a global podcasting platform that consolidates the business of on-demand audio, "Comscore conducted research demonstrating that people prefer ads in podcasts to ads on any other digital medium, citing that they're found to be the least intrusive. Successful podcasters understand this and are engaging with advertisers to promote brands that are relevant to their show's topic and tone. They also understand the value of 'live read' ads, which are presented organically by the podcast host in a conversational manner."
David Spark is co-host of Tear Down Show, which is all about the tech and media news of the week. "When my co-host and I first started producing the show," he explains, "it was actually a fantastic avenue for me to invite potential customers. You get far more acceptance to the request, 'Would you be on my podcast?' than 'Can I pitch you my business?' My company, Spark Media Solutions, does B2B content marketing and it's far easier to show by example. Sales is about forming relationships with people, and I've found one of the best ways to form a relationship is by asking someone to talk about themselves rather than the other way around."
"Partner with other podcasters," suggests Candice VanWye, founder/editor of Brown Girl Bloggers and host of The Creative Millennial Podcast. "Involve others. If you have a podcast dedicated to your business/brand, it needs to be engaging for your audience. You can do this by involving others via interviews, takeovers, etc." Candice only launched her podcast recently, and has already partnered with another podcaster related to her mission and audience. She even took those relationships to the next level, hosting a live event.
When done right, podcasts can be a game-changing tool to increase your brand and leverage your connections effectively. As a Business Consultant and founder of Piedmont Avenue Consulting, Inc., David Mitroff, Ph.D. uses his FoodBrews podcast to complement both his personal and professional brand. "The first benefit of my FoodBrews podcast is how it allows me to find creative ways to interact with Food and Beverage professionals or Restaurateurs. I would invite guests that could become clients or leads to share their expertise in one of the episodes. Another benefit of having a podcast is utilizing it as content for overall online presence. Content marketing can be challenging for most businesses because it requires the creativity and effort to produce fresh content. Finally, it is a learning tool for our followers and sometimes even for ourselves."
If you're in search of a sponsor, Glenn Rubenstein, founder of ADOPTER Media offers this advice: "The best podcast advertisers are the ones with a product or service that will actually benefit their audience. Sponsors have their pick of podcasters to choose from, so the better fit your audience is, the more value you offer. You should also be a genuine fan of any brand you align yourself with—your listeners can tell if you're faking enthusiasm."
Are you a podcast host? Drop a link to your show in the comments below and tell us what you've done to make your podcast move from soul-sucking obsession to profitable business venture.

Join Mary's #PR Influencers Facebook Group, designed for business owners, authors, thought-leaders, influencers, podcast hosts, PR types, journalists who want to increase their impact and learn the PR strategies working right now to effectively share their message with a broader audience.
Related
Popular in the Community