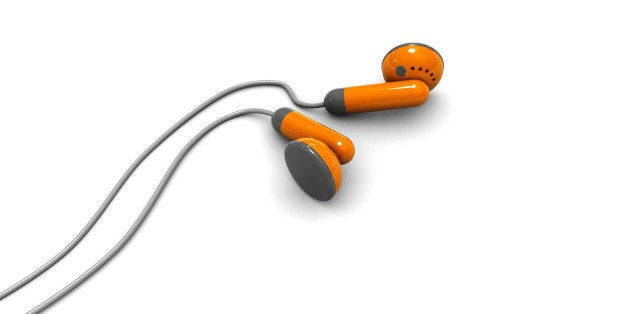 It's 2016 and everybody has a podcast. Seriously. Every single person on the planet Earth has a podcast. Your friend that's a network administrator? He has one. Your boss that is also a Magic: The Gathering hobbyist? Yep. Your 8-year-old niece that is obsessed with Selena Gomez? She has one too. There's so many of them that it has become increasingly difficult to distinguish what's super awesome and what's trite ear garbage. The increase in podcasts popularity has translated in a huge uptick in awful audio content. That's why I'm here. I listen to a lot of them and I've discovered some Fiji spring water in a sea of disgusting tap water from Flint, Michigan.
Check out the following podcasts that don't suck:
Duncan Trussell is a weird guy. He's also smart and genuine and a real spiritual sort. He generally starts the show with advertisements that would be deemed as way too long for most shows but are so hysterically tangent-driven that it's actually one of my favorite parts of the cast. Duncan's guests range from stand-up comedians like Joe Rogan and Pete Holmes to Addiction Specialist/Reality TV star Dr. Drew and Leader of the Satanic Temple Lucien Greaves. That's diverse! Not only is it good for some serious belly laughs, but it's also one of those podcasts that I learn something from every single time I listen to it.
Must listen episodes: Marc Maron, Joe Rogan, Ari Shaffir
Live from his studio...apartment, professional wrestler and part-time comedian Colt Cabana breaks the fourth wall and allows us to peak in on the business of pro wrestling. It's way more compelling than you'd think. Colt chats with ghosts of wrestling past like Bob Holly and Eugene as well as current favorites like Kevin Owens and Jay Lethal. Hear sordid tales of sex, drugs, and what it's really like to be on the road 300+ days of the year.

Must listen episodes: CM Punk, Roddy Piper, Stone Cold Steve Austin
It's a super new podcast but I don't care because it's Kathleen McGee and she's one of the funniest people on the planet. It doesn't hurt that her first guest is the super funny Ari Shaffir and her second is the former manager of the legendary Vegas swingers club "The Green Door" Jeff Lutz. Kathleen navigates through a random assortment of sex, stand-up, and the struggle to "make it" in comedy. The cast is in its infant stages but I can't wait to listen to it evolve.
Must listen episode: Ari Shaffir
Host John Ross facilitates this disaster of a game show known as STAB! The premise is simple enough: take 2 guest writers (generally stand-up comedians, improvisers, or other assorted creative types), combined with STAB! regular Jesse Jones and have them write essay-based answers to prompts provided by the host. What unravels is an absurd, dark, and completely hilarious comedy show that combines the best elements of stand-up, sketch, and improv. It's been around awhile so there's tons of episodes to browse through.
Must listen episodes: All the ones that I'm on
Sacramento-based podcaster Johnny Flores talks to all the most interesting people in my hometown. I'm biased but I love the genuine conversations that Johnny has with the creative people that live in the very underrated arts & culture community of Sacramento. Flores has a tremendous way of getting a guest to feel vulnerable enough to really unleash articulate and revealing answers and to be honest, I love that kinda stuff.

Must listen episode: Melissa Uroff, Autumn Sky, Johnny Taylor (whatever, we had a good talk)
Please share the podcasts that you want me to check out in the comments!
REAL LIFE. REAL NEWS. REAL VOICES.
Help us tell more of the stories that matter from voices that too often remain unheard.