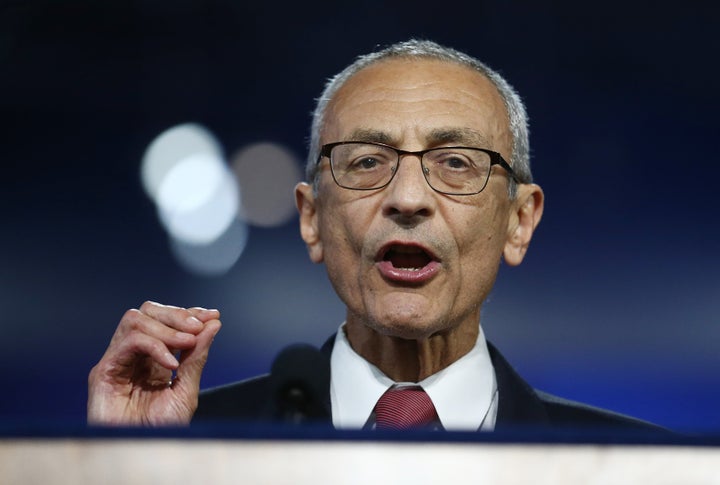 "I think to this day it's inexplicable that they were so casual about the investigation of the Russian penetration of the DNC emails," Podesta said during a cybersecurity panel at the NewCo Shift Forum in San Francisco, according to TechCrunch. Clinton campaign general counsel Marc Elias and CrowdStrike president Shawn Henry, whose firm investigated the DNC hacks, were also on the panel.
"They didn't even bother to send an agent to the DNC," Podesta said. "They left a couple of messages at the IT help desk saying, 'You might want to be careful.'"
"There are at least forces within the FBI that wanted her to lose," he added.
Some FBI employees were reportedly incensed when Director James Comey decided not to recommend an indictment over the former secretary of state's private email server. A current agent told The Guardian in November that the agency was "Trumpland."
The FBI didn't notify the DNC in person about the hack until months after it had occurred, according to a deeply reported story from The New York Times last year. Agents contacted a low-level staffer at the DNC's IT desk who initially believed the phone call was a prank, according to the Times.
Hackers gained access to Podesta's email account via a phishing scheme that was precipitated due to an aide's unfortunate typo, the Times reports. The aide had meant to warn Podesta about the "illegitimate email" but instead wrote "legitimate email."
Podesta disputed the notion that he fell victim to a phishing scheme in an interview with TechCrunch following the panel, however.
"Woulda, coulda, shoulda," he said. "I don't think it was an issue of what the strength of my password was. Although I now have stronger passwords."
Podesta also said the American public deserved to know more about Russia's meddling in the election, and its motivation for doing so.
"It wasn't just that they didn't like Hillary Clinton's pantsuit, it was that Putin had a vendetta about her and her tenure as secretary of state," he told TechCrunch. "But mostly it was about Trump having adopted positions that were extraordinarily friendly to Putin and strongly at odds with a bipartisan collection of national security officials and people overseas."
Before You Go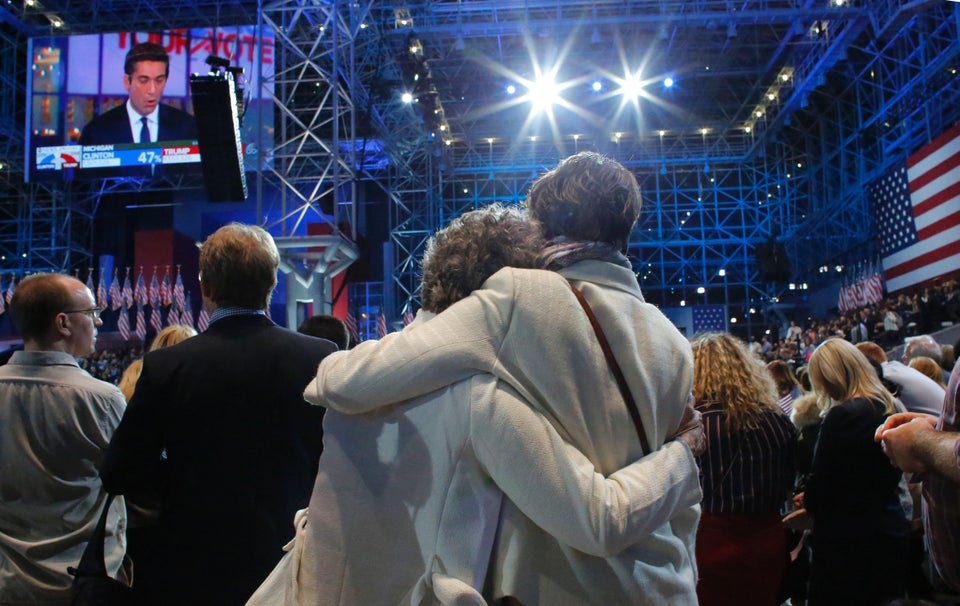 Clinton Supporters React After Election Loss
Popular in the Community