If you think hotel rooms are cramped, chances are you haven't stayed in a Podtel.
Yup, the future of hotel rooms may very well revolve around personal sleeping pods like these, just over three feet wide and about seven feet long. They're the brainchild of British company Podtime, and they're gaining traction worldwide as part of the capsule hotel movement.
Like human recharging stations out of a Sci-Fi movie, the pods are sleek, sexy and maybe too small for comfort.
The "single bunk pod," which can be arranged en masse to form a hotel, has LED lights inside, a mirror, privacy blinds and a lockable luggage space underneath. Two of them can stack up to make a pod bunk, ladder and all. "Optional extras" include memory foam mattresses, shelving and a high-tech card entry system.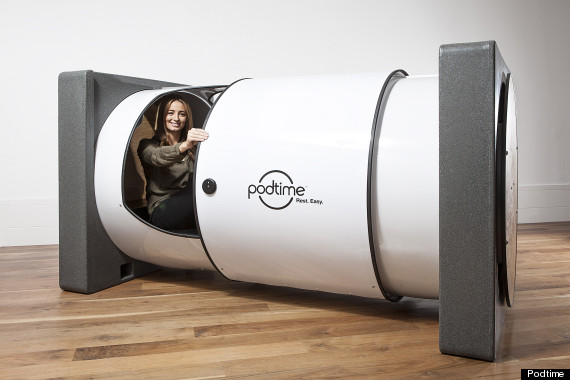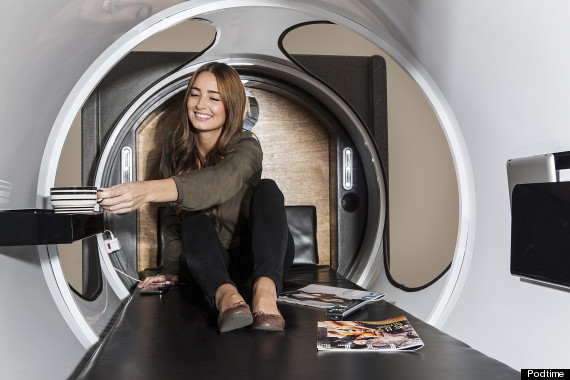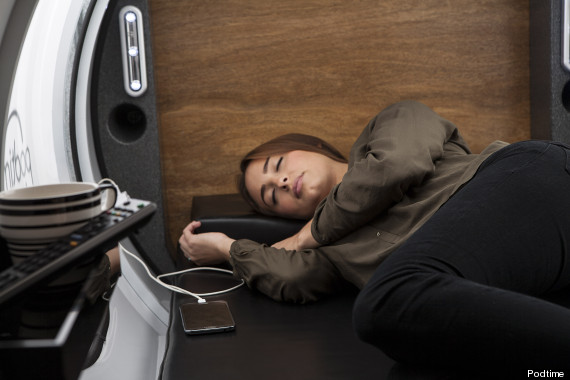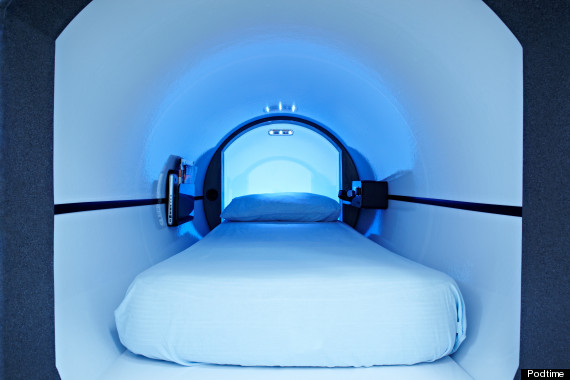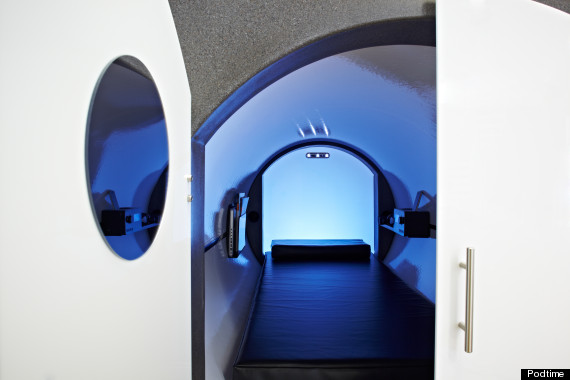 The best part? You could stay five nights in a Podtel for the cost of one night in a regular hotel, according to Paul Grindrod, Podtime's director.
"This substantial saving will probably be best enjoyed by the younger traveler on a tight budget," he told The Huffington Post in an email.
Downsized sleeping quarters are quickly cropping up on the travel scene. Pod hotels gained most of their popularity in Japan, where weary travelers shack up in sleep-controlled capsules at airports. Other innovations include the Snoozebox, an easy-to-assemble lodging option -- made from shipping containers -- that stacks and un-stacks quickly for music festivals and other short-term events.
Podtime's founder, Jon Gray, says his pods are about to infiltrate the industry in a major way.
"We have a couple of deals to build these hotels in Tel Aviv and Helsinki," he told The Telegraph. "And we're looking very closely at launching Podtels in airports."
The Podtime pods are currently in use at a hostel in Moscow, where, as Podtime's website states, the pods offer a "sanctuary for rest" in "an otherwise busy environment." Apparently, "the pods are so spacious" that claustrophobia isn't even an issue.
We'd wonder if a real guest of the Podtel would say the same.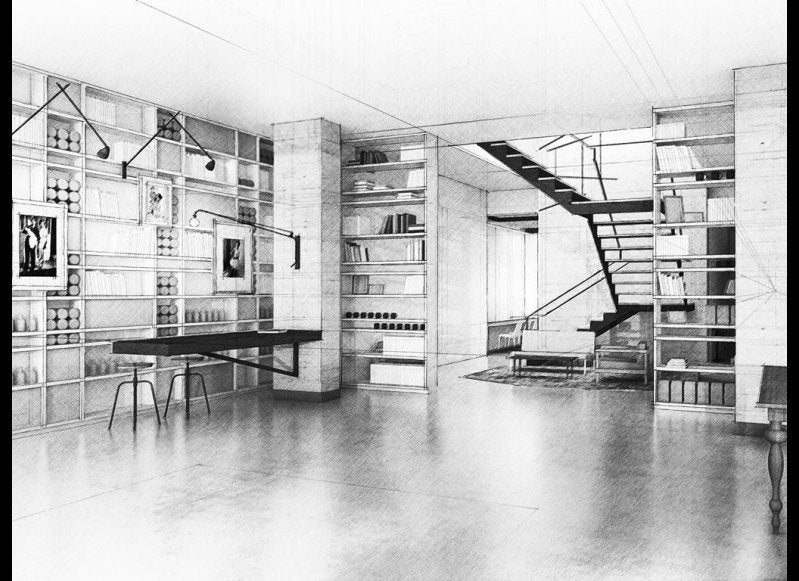 Millennial Hotels