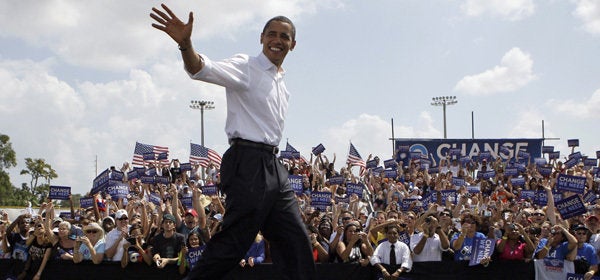 I puzzled for a long time about why the Democrats were not publicizing defective voting machines nor discussing the stolen elections of 2000 and 2004.
Were they afraid such knowledge would discourage voters from coming to the polls? Were they afraid to be branded as defeatist?
Were they secretly in league with the Repugs? Why did they not behave like her majesty's loyal opposition?
So I asked a Labour Party Minister -- a great friend for many years. She reminded me of the fact that negativity does not win elections.
Voters tend to kill the messenger. Just blurt out that our voting machines are rigged and the electorate will think you're unpatriotic. Elections are rigged in Zimbabwe, Russia, Belarus, Georgia (not our Georgia), Congo, Sudan, and Sri Lanka. But not in the land of the free and the home of the brave.
Voters like to be stroked. They like to hear "We're the greatest Country in the World" -- even when we're torturing someone's poor driver in Guantanamo.
Running for public office is like a speaking gig. You never go wrong starting your lecture with "I'm thrilled to be back here in beautiful Podunk (Dogpatch). Your people are so friendly, so intelligent, so welcoming. I love your food -- those dried hamburgers on Kaiser rolls, that aged coleslaw, that apple pie with the deliciously soggy crust and the congealed cool whip on top. And your Podunk wines -- Pinot Noir grown in your swamp, Chardonnay with just a hint of PCBs, Fume Blanc cultivated in the town dump. Now that's what I call green. You guys have really got recycling down!"
And I love your Podunk Notel with the magic fingers on the bed and the porn channels and the born again preachers on all channels asking for donations in the name of Jesus! (If Jesus was a real live person, he was clearly a socialist and feminist. Read the Gnostic Gospels by the brilliant Elaine Pagels).
But -- if our election system is rigged, mustn't we fix it? I worry a lot about those servers hacked by the Repugnicans. You can't even see the vote switching.
Cheney/Bush has destroyed our country -- drained the treasury, left us helpless against natural disasters, made us all criminals -- on the telephone, at the airports, in our own homes, at meetings of the causes we believe it -- like peace, ecology and saving our America the Beautiful. (It would be our National Anthem if a Jew hadn't written it!)
Our economy is in meltdown. Our children are illiterate and innumerate compared to the Chinese children, the Indian children, the children of the EU. Our schools, bridges, roads, trains, and airports are crumbling.
Not to mention all our soldiers who have died and the uncounted millions of refugees and dead children, mothers and fathers -- Iraqis, Afghans, Iranians, Lebanese, Israelis. Some were running shops, eating lunch, driving cars, going to school, making food for their families when hit by the Pentagon's finest cluster bombs, tasers, bunker busters, and nukes (teeny weenie nukes -- they say -- but still nukes).
Now, here we are less than one week before the election and the problem remains.
My husband, Ken Burrows, went to Florida in 2004 with a group of lawyers for fair elections. Waiting outside the polls, he and other legal colleagues were told to look for "disturbances" -- whatever they were. If there were electronic machines flipping from KERRY to BUSH, they could not see them. If there were servers changing DEMOCRATIC votes to REPUGNICAN, they could not see them either.
THEY WERE OUTSIDE THE POLLS WATCHING AND WAITING. It seemed like an empty exercise. The vote stealing was going full steam ahead in OHIO.
WHAT IS TO BE DONE? -- as LEO TOLSTOY once wrote.
Here are some suggestions.
VOTE ON PAPER if possible.
MARK DOWN IN YOUR NOTEBOOK OR BLACKBERRY OR IPHONE OR NOKIA OR WHATEVER, WHERE YOU VOTED AND AT WHAT TIME.
BRING A CAMERA PHONE OR MIDGET CAMERA AND PHOTOGRAPH YOUR BALLOT AND THE VOTING SUPERVISOR IF POSSIBLE.
GET THE CARD OF THE VOTING SUPERVISOR. (I voted in Weston, CT yesterday and Donna M. Anastasia, Town Clerk, TOOK MY BALLOT. I have her email and phone #). WESTON is a Republican town which is why I vote there rather than NYC. I THINK MY VOTES DOES MORE GOOD IN WESTON (where I have had a house for 31 years).
IF YOU CAN GET THE CARD OF THE CLERK, DO SO. IF YOU CAN SNAP HER PICTURE (AS A TENDER MEMENTO OF AN HISTORIC ELECTION), DO SO.
IF YOU PRESS OBAMA AND MCCAIN LIGHTS UP, TAKE A PICTURE. IF YOU COMPLAIN TO A SUPERVISOR AND SHE OR HE SAYS YOU JUST DIDN'T PRESS HARD ENOUGH, DON'T DO IT AGAIN AND GIVE MCPALIN A SECOND VOTE. JUST GET ALL THE INFO, THE PHOTO, THE NAME AND ADDRESS AND EMAIL AND TELEPHONE # OF THE VOTING CLERK.
THERE WILL SURELY BE LAWSUITS SO HOLD ON TO THE EVIDENCE.
IF YOU CAN PHOTOGRAPH WITNESSES, DO SO. IF YOU CAN GET THEIR NAMES AND ADDRESSES AND EMAILS AND TELEPHONE # s, DO SO.
PLEASE SEND ME OTHER SUGGESTIONS I CAN DISSEMINATE WIDELY.
I fear we are going to have a Tuesday bloody Tuesday. Be prepared -- that's the boy scouts' marching song -- as Tom Lehrer wrote.
Support HuffPost
The Stakes Have Never Been Higher
Popular in the Community