"Ebonics is the official language of the undefined black culture, the native tongue to the underrepresented black American."
That is what Steven Willis declares in his poem, "Ebonics 101," which he performed at the National Poetry Slam last month held at at the Nuyorican Poets Cafe in New York City .
Willis explains the cultural significance language has within the black community. In his poem, he uses personal experience and history to teach his audience a lesson on "Ebonics:101."
The Manhattanville College graduate breaks down how language is an active form of rebellion that can undermine an oppressive and racist system. "Scholars call it African American Vernacular English, but my guys they call it slang, the man calls it Ebonics, I call it America's Creole," he said.
In the final words of the poem, Willis reclaims Ebonics to communicate black experiences.
"He will write until the black male is able to live, be, exist. Class dismissed."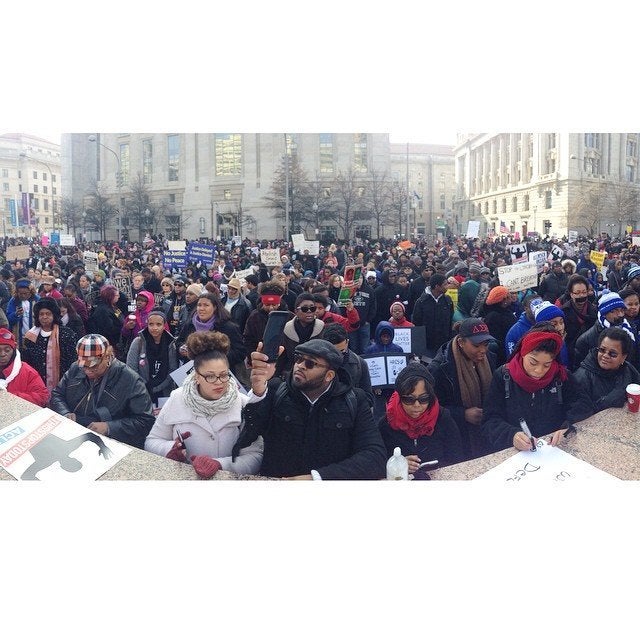 Powerful Black Lives Matter March In Washington
Support HuffPost
Every Voice Matters
Popular in the Community