Republishing Living as a Lesbian connects me intimately with a poet I love and a publisher I love. Let me explain. Like the first Sapphic Classic, Minnie Bruce Pratt's Crime Against Nature, Firebrand Books first published Living as a Lesbian. Nancy K. Bereano was the publisher and editor at Firebrand Books. Between 1985 and 2000, through Firebrand Books, Bereano published some of the most lesbian-feminist books important books. One of her iconic books was Clarke's Living as a Lesbian.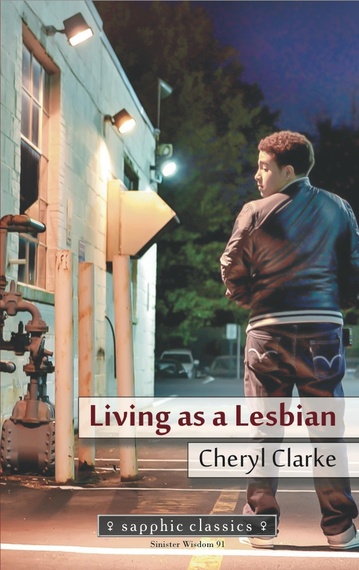 For this new edition of Living as a Lesbian, Bereano penned an introduction; poet and scholar Alexis Pauline Gumbs provided a preface. Together, the four of us -- Clarke, Bereano, Gumbs and I -- publishers, poets, activists and writers, extend lesbian-feminism through the generations, remembering classics and keeping them contemporary.
Recently, Clarke described lesbian-feminism like this:
Lesbian feminists did the work and the word. We took the potluck to new levels; most nights of the week, on Saturday mornings, Sunday afternoons at meetings and on projects. At fundraising events for those projects. At the proof-reading and lay-out meeting. After an afternoon of wrapping and trips to the post office with scores of parcels among you in somebody's old VW or Corolla. The lesbian-feminist theater group, the tickets, the box office, the folding chairs, the posters, the feeding of the cast and crew; the film set in someone's loft with 20 volunteers on hand to make up, dress, direct, film, feed the cast and crew; the lesbian-led national conference on violence against women of color on a frayed shoe string budget and women from all over the country and the world come -- at their own expense or ours; the anti-apartheid publication on an equally frayed budget under the aegis of a lesbian editorship; the all-volunteer lesbian health fair; at the weekend-long board retreat, where we supplied the food and cooked it too. Lesbian feminism put our feminist messages out to our constituencies -- other lesbians, women identified women, gay women of color and "women for whom relationships with women are an essential part of their lives." Lesbians of African descent were/are everywhere. Women of color sometimes code for "lesbians of color" were/are everywhere. Lesbians of all colors worked very hard to produce for our imagined audiences. We claimed and challenged our masculinity, femininity, blackness, whiteness as well as our androgyny and hybridity, liminality and marginality. We produced politics and culture for us, by us, about us.
Clarke was and continues to be one of the eminent lesbian-feminist writers and activists. In addition to Living as a Lesbian, Clarke is the author of Narratives: poems in the tradition of black women (1982), Living as a Lesbian (1986), Humid Pitch (1989), and Experimental Love (1993); the critical study, After Mecca: Women Poets and the Black Arts Movement (Rutgers Press, 2005); and The Days of Good Looks: Prose and Poetry 1980-2005 (Carroll and Graf, 2006). From 1981-1990, she was a member of the editorial collective of Conditions, A Magazine Of Writing For Women With An Emphasis On Writing By Lesbians. Her contributions to lesbian-feminism are legion--and legendary.
When Living as a Lesbian was published the first time in 1986, I was 16 years old; I had just learned the pleasures of lying with a woman, but was not yet ready or able to speak of a life as a lesbian. I had the life of a teenager. I wouldn't encounter Clarke's words until a few years later, though I would recognize her immediately as expressing a part of the soul I desired when she wrote in "I come to the city":
The city fumes with expectations
and the smells of women
wanting women.
I been in love
six times in the last six months
and ain't done tryin yet.
These lines were a mantra for me at age 19.
I grew up with the poems of Living as a Lesbian -- and they provided a roadmap for me of how to grow up as a lesbian. Near the end of the collection, in "living as a lesbian at 35," Clarke begins with these lines:
in my car I am fishing in my pocketbook
eyes on the road
for my wallet.
in my mind I am fishing in your drawers
eyes on the road
for you pussy.
high speeds evoke fucking.
She voices sex repeatedly in this poem, "the wish for forever/for more often/for more," another mantra for me as I age. Clarke connects sex and the restiveness of middle age, concluding the poem, "in wakefulness wanting/in wakefulness waiting." Wanting and waiting inspired the republication of Living as a Lesbian. I wanted more people to read and know this book; I was just waiting for the right opportunity.
The Sapphic Classics series suggests that work first published in the 1980s can have meaning to a new generations of readers and that the past is something to honor, even revere, but Clarke like many of our lesbian-feminist luminaries continues to live in the present, providing a vital vision and mission for our work today.
Can I, as a queer black trouble-maker and feminist too, operationalize revolution and/or progressive agendas? Can I trouble the liberal same-sex status quo enough to say it's not enough? Can I trouble LGBT communities to feed our hungry youth -- both physically and emotionally -- in ways their birth families, relatives and neighbors can't or don't or won't? Can I trouble our white LGBT allies to continue to challenge white domination and white leadership within their organizations and to share the resources you have attained because of white privilege? As I have become more assimilable, can I trouble the carceral state by advocating for and with survivors of it, by refusing unnecessary police presence in my gentrifying and gentrified neighborhood, and by demanding professional police behavior wherever I am and they are? Can I trouble my communities of color enough to counter their homophobia and sexism and black straight respectability? What account do I give myself in the context of the scourge of HIV/AIDS among the most vulnerable people in my communities?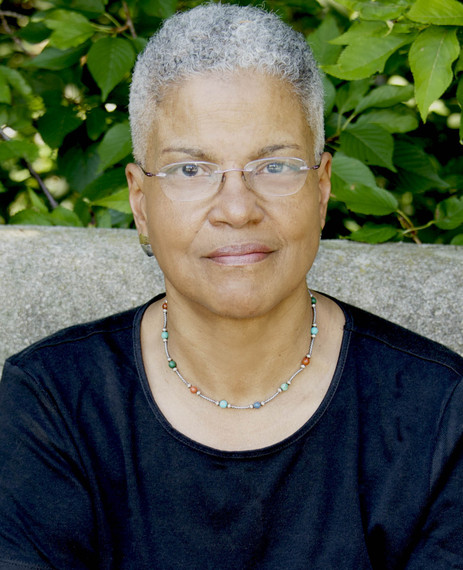 As she did in the 1980s when she began her work as a poet, Clarke continues to challenge our politics, raising important questions, urging us to think and rethink and, more importantly, to act boldly and fearlessly as lesbians.
On more than one occasion, Clarke has wryly noted, I never thought I would be a classic, but, nearly 30 years from original publication, this wonderful poetry collection, Living as a Lesbian, is a classic -- and Clarke is both classic and contemporary.