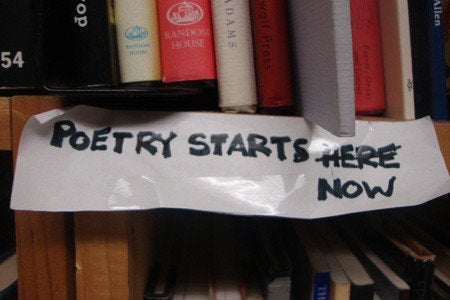 A few months back, when Philip Levine was named Poet Laureate of the United States, I got to thinking about the couple of times I saw Levine read his work. Once was at a bookstore in Berkeley, and another time I saw him read in San Francisco.
Stirring memory, I pulled a few of Levine's books off the shelf -- titles like What Work Is (1991), 5 Detroits (1970), Not This Pig (1968), and A Walk with Tom Jefferson (1988) -- and reread some of his rough-hewn lyric poems. My reading of these texts brought to mind his voice -- which I recalled was a straightforward, insistent, working class tenor only slightly worn by the passing years.
Poetry is, at its heart and in its origins, an oral medium. To read a poet's work is one thing. To hear a poet read their work is something else altogether. It really doesn't matter so much whether or not the poet's voice is a tenor or a bass, but rather how they read their lines, their approach, their cadences, where they break, or pause, and what they emphasize or not. (And too, the incidental comments or anecdotes between poems which help inform a text.)
Recently, the Poetry Center and the American Poetry Archives at San Francisco State University launched a digital archive of poetry recordings on the web. It's a remarkable resource available to anyone with internet access. It is also an enlightening way to hear notable modern and contemporary poets read their own work. And what's more, it is free.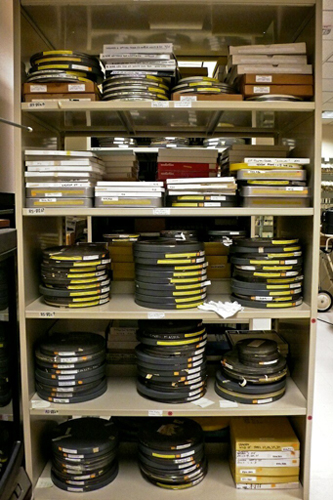 The Poetry Center, founded in 1954 at San Francisco State College (now San Francisco State University), has been recording and archiving its events for nearly six decades. (The center was founded on the basis of a small donation by W. H. Auden -- he surrendered the honorarium paid him when he read his poetry to celebrate the opening of the present SFSU campus.) Together, the Center and Archives maintain one of the most significant public collections in the United States of original recorded performances by poets and other related writers. Today, the Center holds over 4,000 hours of original audio and video master-recordings dating from the mid-1950s to the present.
The Poetry Center Digital Archive, which debuted online in April, has begun making available a small but significant portion of the many early audio recordings from its collection. This stuff is rare, historically valuable, and incredibly interesting. The plan is for new audio files to be added incrementally as recordings from the 1950s onward are prepared and uploaded to the web. And, beginning in Spring 2012, recordings will be added from the Poetry Center's extensive collection of original video tapes, collecting works from 1973 forward.
One of the audio recordings included in this first batch of files is that of Philip Levine. It is a six-poem, nearly 14-minute recording dating from November 24, 1958. In it, one can hear the muscular Whitman-esque line which shaped Levine's verse, and what's a bit surprising, a sly humor is also present -- the audience laughs on more than one occasion. Certainly, this 1958 reading is historically significant for the Detroit-born Levine; for it was in that year that the future Poet Laureate and Pulitzer Prize and National Book Award winner joined the ranks of California poets after joining the English Department at California State University in Fresno.
Gary Snyder, then also another up and coming writer, read along with Levine at that 1958 event. Synder, who read from the Riprap poems which became his first book, can also be heard on a separate audio file lasting 21 minutes. It's full of choice moments from another future Pulitzer Prize winner.
That 1958 Poetry Center reading was also personally significant for Levine. According to the Center, this campus event was only Levine's second reading, and beforehand, the more experienced Snyder coached the novice reader. (The night before, Levine gave his very first public reading, also with Snyder; that event took place the previous night at an off-campus Poetry Center event co-sponsored by the Telegraph Hill Neighborhood Association in San Francisco.)
src="https://diva.sfsu.edu/assets/objects/video-player.swf"
wmode="transparent" quality="high" allowfullscreen="true"
allowscriptaccess="always"
pluginspage="http://www.macromedia.com/go/getflashplayer"
autoplay="false" autostart="false"
flashvars="file=https://diva.sfsu.edu/bundles/preview/58914&plugins=&bufferlength=2&type=video">
Who else is on the Poetry Center Digital Archive? In alphabetical order one might mention such major names as Robert Creeley, Thom Gunn, Langston Hughes, Stanley Kunitz, Denise Levertov, Robert Lowell, Marianne Moore, Theodore Roethke (the first recorded event), William Stafford, and the early American modernist William Carlos Williams. Each are featured in vintage recordings which date from the late 1950s.
Not unexpectedly, the Beat poets -- and the poets associated with the San Francisco Renaissance -- are well represented. There is audio featuring Lawrence Ferlinghetti, Gregory Corso, Robert Duncan, William Everson (aka Brother Antoninus), Kenneth Patchen, and Jack Spicer. There is even a 1956 recording of a re-creation of the famed 1955 Six Gallery reading -- here introduced by Kenneth Rexroth and featuring Snyder, Philip Whalen and Michael McClure.
According to the Poetry Center Digital Archive website, the most listened to and downloaded recording (yes, you can) is an April 27, 1959 reading by Allen Ginsberg. No surprise there, as Ginsberg is one of the most famous poets of our time. In it he reads "Kaddish" and other early works.
The most unusual recording is certainly that of Jess (Collins), the seldom seen and famously reticent San Francisco painter. He can be heard reading his own singular sing-song verse as well as his translations of Christian Morgenstern's Gallows Songs. Jess was the long-time companion of the poet Robert Duncan, who for a couple of years in the late 1950s served as assistant director of the Center.
On November 7th, two of the world renowned poets included in the Poetry Center Digital Archive will be reading their work once more in a special benefit event for the Poetry Center. Set to take the stage at the historic Fugazi Hall in San Francisco's North Beach are the now 92-year-old Lawrence Ferlinghetti and the 81-year-old Gary Snyder.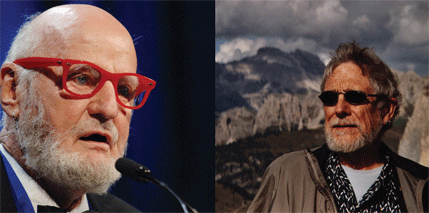 Surprisingly, the November 7th event will be the first time the two poets have read together for the Poetry Center in its nearly 60-year history. For those who appreciate contemporary poetry, it is an historic event not to be missed. More information about this benefit reading can be found here.
Thomas Gladysz is an arts journalist and author, and in college, he studied with Diane Wakoski. The last poetry reading he attended was given last month by Jane Hirschfield. In 2010, Gladysz's interview with Allen Ginsberg on the subject of photography was included in Beat Memories: The Photographs of Allen Ginsberg (National Gallery of Art).

Popular in the Community