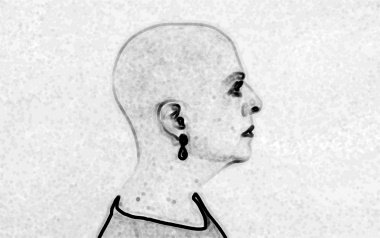 "A poem begins with a lump in the throat." -- Robert Frost
I seem to have cancer today
A rude guest who won't go away
It hunts from inside
I have nowhere to hide
It is predator, I am its prey
I seem to have cancer this week
I'm stunned at the havoc it wreaks
My corpus corrupted
My life interrupted
My plans for the future oblique
I seem to have cancer this spring
Yet somehow the swallows still sing
Animals frolic
In pastures bucolic
While I fight to the death with this thing
I seem to have cancer just now
I don't know, so don't ask me how
Not a dream, not a hoax
One of Life's little jokes
When you're not looking... Kapow!
I seem to have cancer this year
I feel sorrow but somehow no fear
Before I check out
I have one thing to shout
At the top of my lungs, "I WAS HERE!"
This column originally appeared on parade.com. For more by Jennifer Glass, click here. "Like" Jennifer's Facebook page here. See her Fear.Less. video here.
Related