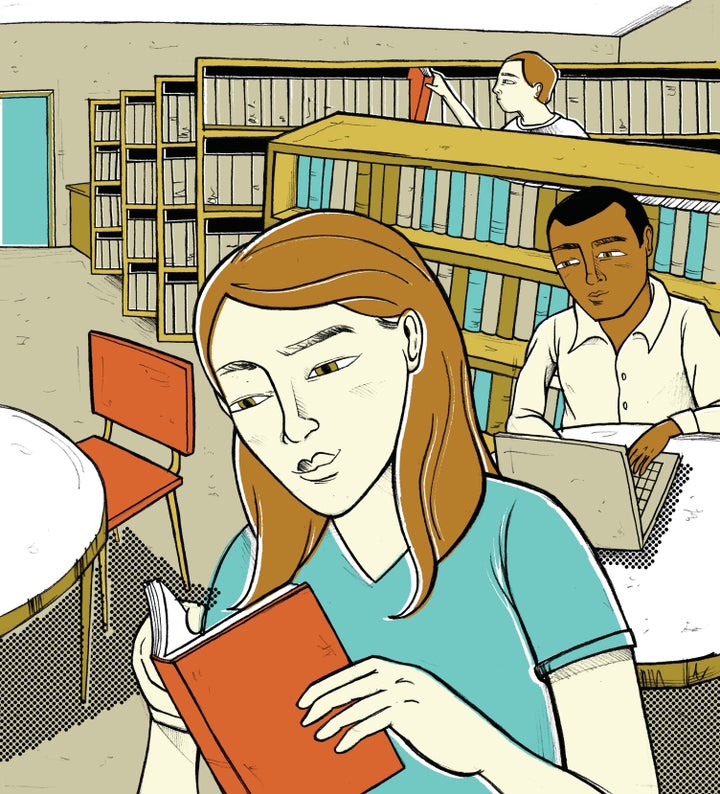 The group, which includes an Internet-famous writer who outsells Louise Glück in spite of having no critical acclaim, is described as, "a new generation of young, digitally astute poets whose loyal online followings have helped catapult them onto the best-seller lists, where poetry books are scarce."
The takeaway, I guess, is that the Internet can be a great marketing tool, even if the product you're pushing isn't in high demand. The piece notes that the most successful poets on social media aren't those who're conventionally trained in the craft. More often, they're writers who use poetry as a sort of therapy, and therefore are apparently seen as relatable to readers. Which is great! But there are a ton of young poets who use the Internet as a resource plumb with material about the ways we interact and connect, and they may be the writers doing the most interesting work right now.
Below are our favorite poets who <3 the Internet.
With a recent profile in The New Yorker, Warsan Shire might be the best-known poet to write about immigrant and refugee experiences. Her own, of course, is central to much of her writing, in many ways autobiographical. But she writes about the lives of others, too, particularly, "the stories of those people, especially refugees and immigrants, that otherwise wouldn't be told, or they'll be told really inaccurately." So her poetry isn't about the Internet, but she's an active and, well, poetic tweeter.
The easiest way to "make it" as a poet on the Internet? Be funny. It worked for Patricia Lockwood, anyway, whose Twitter feed is brimming with quips. She comments on pop culture and personal happenings, weaving together events big and small, personal and political. Which, if you think about it, is a lovely and honest way to write a poem in the Information Age. It's a good thing a writer like Lockwood pays attention to what's happening in the entertainment realm, otherwise she might've missed the 2012 controversy surrounding Daniel Tosh's inappropriate rape joke -- which served as inspiration for her poem, "Rape Joke," probably the most viral poem ever. It begins, "The rape joke is that you were 19 years old," and gets even more powerful from there.
"Twitter is a place where I don't feel ashamed to say my most shameful thoughts," Mira Gonzalez said in an interview with fellow writer Sheila Heti. That'd explain why her Twitter feed reads a little like a wry, unfiltered diary. Which isn't to say she's unrelatable; Gonzalez, the author of the recently published Selected Tweets (co-written with Tao Lin), has around 18k followers for a reason. She wears her insecurities on her sleeve, and the rawness of this has attracted a devoted following. Of her new book, she's said she sees Twitter as a medium with certain restrictions and conventions, much like a poetic form.
Like most of his fellow Weird Tweeters, Steve Roggenbuck uses the medium to play around with punctuation, capitalization and misspellings to express himself. Sounds like classic poetry conventions, right? But, unlike other writers and tweeters experimenting with unconventional spacing and other intentional typos (!), the tone of Roggenbuck's tweets isn't cynical or ironic. He mostly shares refreshingly earnest observations, making him a beacon of hope for those who think the Internet is too snarky. He's also super-funny, and specializes in live performances and videos.
In keeping with the increasingly confessional tone of personal essay-fueled Internet content, Stein's poetry undulates between her personal woes and shortcomings, and literary references. She's also the founder of BinderCon, and supports established and emerging women writers by hooking them up with professional connections and emotional support. She tweets often about the problem of gender inequity in publishing, and about being a woman in digital media.
Unlike most of the poets on this list, Juliana Huxtable isn't a prolific tweeter, but when she does tweet, it's typically in all caps, indicating an anger about the state of certain social issues, and a passion for her beliefs. Some of those beliefs center on gender, others are decidedly anti-technology. Her poem and artwork "Untitled (Casual Power)" is a constant stream of pop culture references, and an homage to black culture.
"The total sum of my twitter is what a thing to be alive," Anne Boyer tweeted. It's an accurate summary; the poet tweets often about her bewilderment with everyday happenings, like Mets fans and "people who can live without fall." Her book Garments Against Women might've been written in the stolen moments she's spent away from the Internet, but it still is very rooted in the desire we all share to carve out singular lives in an increasingly connected society. In an interview with The Poetry Foundation, Boyer wrote, "I wanted to figure out some way to live as something more than information."
Aja Monet is less concerned with Twitter as a creative outlet informing her work than she is with the promotional capacities of the platform. She uses hashtags and trending topics to direct readers towards her heart-wrenching poems, which are often responses to tragic current events. For a movement within Black Lives Matter called #SayHerName, a campaign calling attention to the women who've lost their lives to police brutality, she wrote a moving piece tied to the hashtag. You can watch her perform it here.
In his Twitter photo, Crispin Best sits in a dimly lit bar, surrounded by ghost cats. As though the image weren't enough of a non sequitur, his bio line simply reads, "hi," and his cover photo is a serene shot of an ocean with a text overlay reading, "is milk even good for you it gets sucked out of a cow." So, yeah, he's pretty clued into the sometimes cold, spastic, offhand humor of Twitter. His poetry doesn't directly discuss the fractured nature of the Internet, but the elliptical scenes and occasional use of emoticons make it clear that his work is influenced by social media.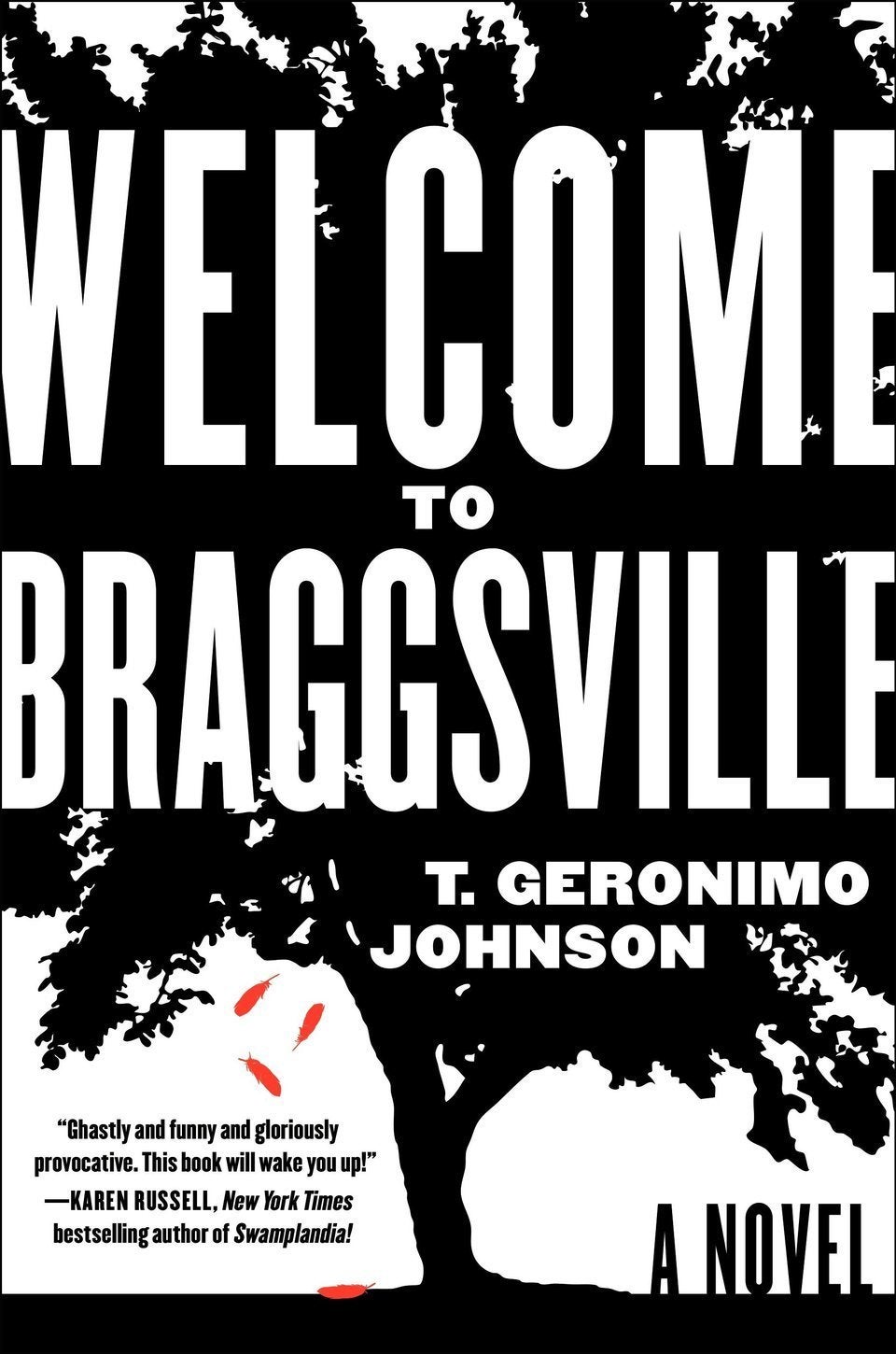 The Best Books Of 2015
Popular in the Community