"Abortions are the largest genocide of black people; God won't forgive you for having one."
That's what an anti-abortion protester told Acevedo as he or she held a cross near her face. The poet, who said in the poem that office is next to a Planned Parenthood, had the perfect response to the person's damning and hypocritical statement.
In her poem titled "An Open Letter to the Protesters Outside the Planned Parenthood," performed at the 2016 Women of the World Poetry Slam in Brooklyn, New York, Acevedo gave the protester some historical -- and present-day -- context.
"[T]ell me more how you care about this largest genocide of black people when I never see you at Black Lives Matter protests," the poet said. "Tell me, that you mourned Aiyana and Tamir and Jordan just as hard as you celebrated the shooting of a clinic in Colorado."
Acevedo turned the mirror on the protester and said the God she knows is much more understanding of the strife and turmoil black women have faced for centuries. The God she knows isn't the same God the protester spoke of, she said:
"My God understands how slave women plucked pearls from between their legs rather than see them strung up by the neck. My God does not condemn us women who are faced with having to take claim of our bodies, do so with our chins unchained to the ground. Do you know how many years bodies like mine have been the choice for someone like you to make? Do you know how many years women like me have been equally afraid of both hangings and hangers? Yet we're still here everyday, carrying ourselves."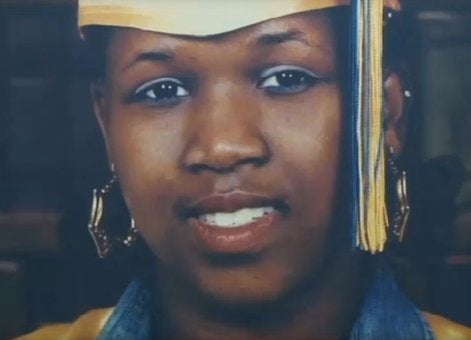 Black Women Killed In Police Encounters