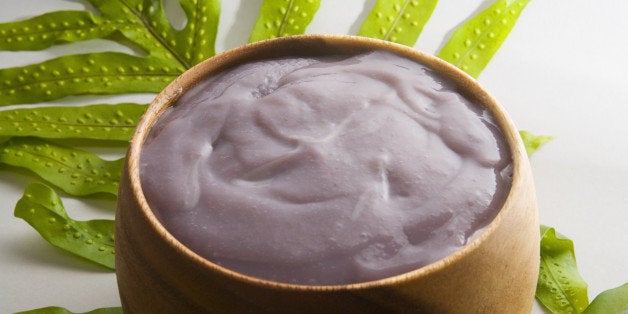 Tempted to give your six-month old a little taste of Thanksgiving this year?
With green beans, sweet potatoes and apple sauce everywhere this weekend, it's reasonable to start pondering what exactly your baby's first food should be. Which perfectly digestible, healthy and delicious food will awaken your baby's tastebuds all while you snap photos of that adorably messy and confused face?
There are a number of good options (pureed vegetables, fruits and rice cereals are mainstays) but what if you want to try something a little more exotic -- something that is more memorable than unseasoned green bean puree?
Enter poi, the Hawaiian diet staple that islanders swear is the absolute best food for babies.
Poi is the pounded root of taro, a sacred plant in Hawaii whose heart-shaped leaves were used in ancient Hawaiian sacrifices. (Taro is originally from Asia but is now most commonly found in the Pacific islands.)
It looks like light purple, watery mashed potatoes -- or, some might say, wallpaper paste, but it's flavor can be watered up or down depending on your baby's tolerance for tangy, starchy flavors.
The root is high in calories, very easily digestible, an excellent source of calcium and iron, and -- that critical factor for infants -- hypoallergenic. While there haven't been many recent studies on poi, many children in Hawaii are raised on it and the National Institute of Health has recognized that it just might be the perfect baby food.
Poi is also believed to be a great probiotic, which would help get your baby's gastrointenstinal tract on the right track, if you will.
While poi might be difficult to find at the local grocer (your best bet is ordering it fresh online from Hawaii), it delivers a unique one-two punch, allowing you to feed your baby something healthy while steering clear of the rice cereal rut.
Afterall, who wouldn't want to start life with aloha by the spoonful?
Related
Before You Go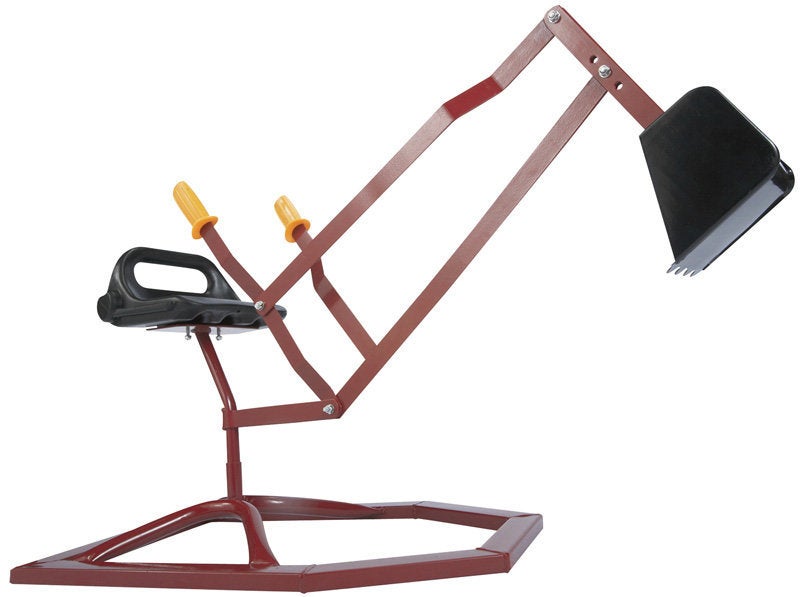 Recent Recalls Of Baby And Kid Products