A Minneapolis news station drew nationwide criticism and mockery this week for a story accusing the city's mayor of throwing up a "known gang sign" in a photo with a black voting registration volunteer.
KSTP's Jay Kolls reported Thursday that the photo, which shows Mayor Betsy Hodges and a young man side by side and pointing at each other, had "outraged" local law enforcement. "She's putting cops at risk," a retired law enforcement officer told KSTP. "[She's] legitimizing these people who are killing our children in Minneapolis."
Navell Gordon, the man photographed with Hodges, is a volunteer with the Minnesota nonprofit Neighborhoods Organizing for Change, and was participating that day in a get-out-the-vote effort as a way to fight the disenfranchisement of felons like himself. The KSTP report describes Gordon as "a twice-convicted felon for drug selling and possession and illegal possession of a firearm." Gordon, 22, has in fact spoken openly about his criminal past, and says his three-year probation will be over in June. A spokesman for Hodges told KSTP that Gordon is a "well regarded" member of his organization.
Minneapolis police Chief Janee Harteau was present with both Hodges and Gordon the day the photo was taken, a fact that KSTP, an ABC affiliate, did not mention in its report, according to Daily Kos.
Since the KSTP story appeared, Twitter users have offered sarcastic critiques, asking if pointing is a "known gang sign," then who among us isn't a gangbanger? Hundreds of people have tweeted in solidarity with Hodges and Gordon, posting photographs of themselves flashing the supposed "gang sign" accompanied by the hashtag #pointergate.
Do you have pictures of yourself pointing, or making other hand gestures that someone might construe as "gang signs"? Show us your non-gang affiliation with the hashtag #KnownGangSign and we may share!
Check out some of the #pointergate tweets below.
Before You Go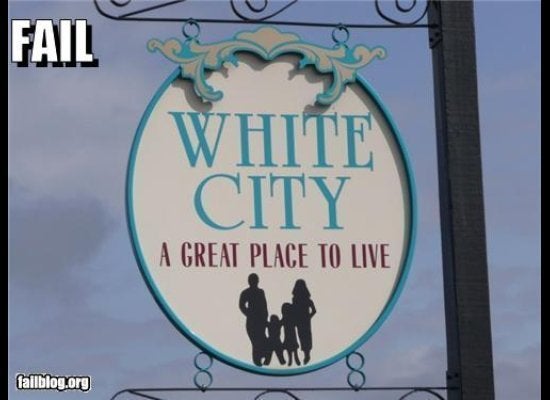 Ridiculous Examples Of Accidental Racism
Popular in the Community