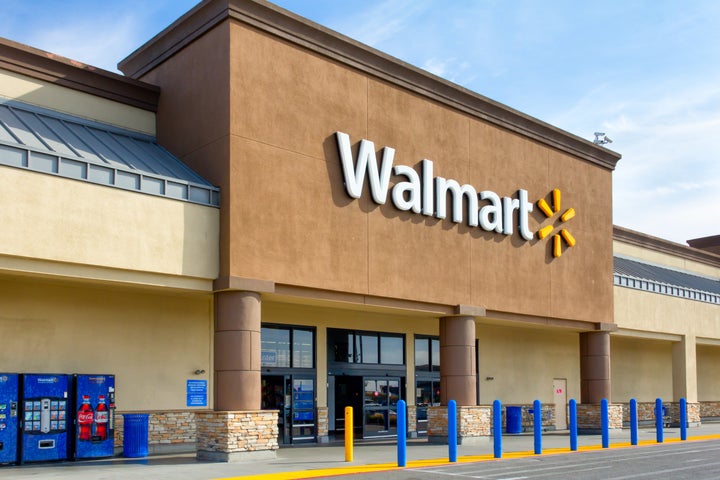 By Dina Bakst, Co-Founder & Co-Director of A Better Balance, and Andrea Dehlendorf, Co-Director of Organization United for Respect
Ashana* got disciplinary points for taking her son, who had pneumonia, to the hospital. His condition was so severe that he even stopped breathing at one point.
Kevin* got disciplinary points for missing work to go to the emergency room for severe asthma.
Katie had a miscarriage with serious complications. Walmart gave her points each day she was out and threatened to fire her.
Unfortunately, for workers at Walmart, these are not isolated incidents. A new report by A Better Balance, "Pointing Out: How Walmart Unlawfully Punishes Workers for Medical Absences," explains how Walmart's absence control program is not only unfair but may also be illegal. The new report is based on conversations with Walmart employees, including a survey conducted by A Better Balance and the OUR Walmart project of the Organization United for Respect of more than 1,000 workers in April and May of this year, and it includes many heartbreaking stories like those above.
Walmart operates on a point system, where workers are given a disciplinary "point" for every absence. They also get points for being tardy and for leaving a shift early. Workers are fired once they receive a certain number of points—no questions asked.
So what's the problem? Walmart routinely gives points to workers who are out for medical reasons, including those with disabilities who are medically advised to stay home from work. Workers who call out from work to care for their family members—even seriously ill children—also receive points. Once fired, workers call it "pointing out."
Giving workers points and disciplining them for medical absences is not only unjust, it is often a violation of the Americans with Disabilities Act and, in many circumstances, the Family and Medical Leave Act. These two federal laws, and many other similar state and local laws, protect precisely these types of workers—some of our most vulnerable workers who are simply trying to earn a living and support their families. The report comes on the heels of a charge of discrimination that A Better Balance (ABB) filed with the Equal Employment Opportunity Commission alleging that Walmart has a nationwide pattern and practice of punishing employees with medical needs and disabilities, through enforcement of its point system.
According to the ABB charge, Walmart has a consistent and widespread practice of refusing to consider doctor's notes to excuse absences. Workers who attempt to bring in a statement from a doctor verifying that they were out because they were in the hospital or under similar circumstances are routinely told that Walmart does not accept notes or that it does not matter if they turn in the notes or not—they will still receive a point. The report calls this the "Ostrich Approach," where Walmart tries to bury its head in the sand and close its eyes to the conditions of workers, likely in order to sidestep their legal obligations.
These practices and policies can have a devastating effect on workers who rely on their Walmart paychecks to support their families. Even workers who are not fired can still suffer consequences from having points on their records—not only do they suffer from the anxiety that they are just one sick child or illness away from losing their jobs, they can also be denied promotions, raises, and transfer requests. Far too many Walmart workers are living in poverty and simply cannot afford to point out. Walmart's point system should also be of public health concern to policymakers and advocates. Those who are too scared of receiving points may feel they have no choice but to go to work even when it is not medically advisable. They may risk spreading infectious diseases to coworkers and customers, or not fully recovering or healing from illness or injury.
As America's largest corporate employer—with 1.5 million employees—Walmart often sets the standard for the entire retail industry. With these tremendous resources, Walmart should change these discriminatory practices and ensure that no worker is given a point for a lawful medical absence. Walmart can, and must, do better.
*Names were changed to protect privacy and confidentiality.
Related
Popular in the Community