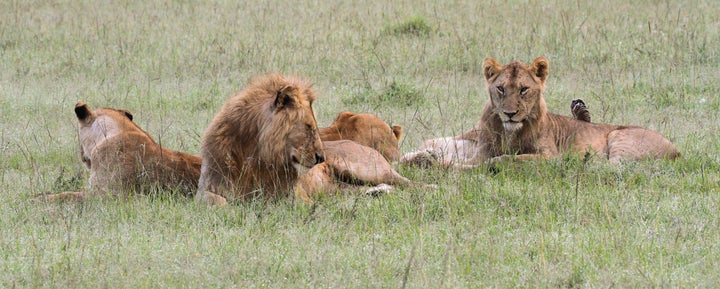 At least three lions of the Marsh Pride, a family living in Kenya's Masai Mara National Reserve, have died due to the poisoning, which scientists say will likely impact dozens of animals throughout the park. The pride was well known to local safari guides and starred in the BBC series "Big Cat Diary."
Retribution killings are different to other threats, like poaching and hunting, because people who lose livestock carry them out specifically in retaliation. Many ranchers would rather kill the predators than try to live around them, as livestock can reflect a significant investment for traditional farmers.
Anne K. Taylor, a grantee with the National Geographic Big Cats Initiative in the Mara reserve, said the conflict is a daily issue that's only gotten worse in recent years. Expanding herds of livestock have compelled Masai farmers to illegally graze their animals inside the reserve where they displace native animals, like zebra and impala. Lions, lacking traditional prey, hunt the easy-to-kill cattle .
"I'm furious because I understand the loss of cows is really hard," Taylor said. "But to do what these people did, it's unacceptable."
Through her work as a BCI grantee and with her eponymous fund, Taylor has helped ranchers install more than 800 fences to protect livestock from predation. But a reduction in traditional grazing ground has led to the foray into the reserve where fences don't help.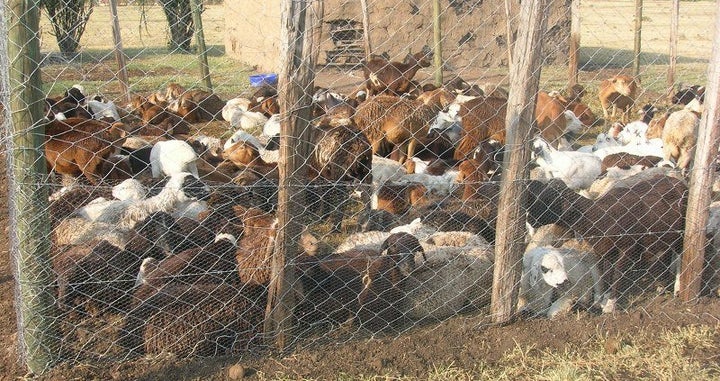 "It has become the norm for tens of thousands of cattle to come into the reserve at night, where in the old days this only happened under conditions of extreme drought," zoologist Jonathan Scott told National Geographic.
The most recent poisoning reflects the growing tension between human and animal. At least eight lions have been affected, with three confirmed dead. Another named Sienna is missing. Researchers are waiting to see if a pile of bones and fur can be linked to her disappearance. And the poison doesn't stop there.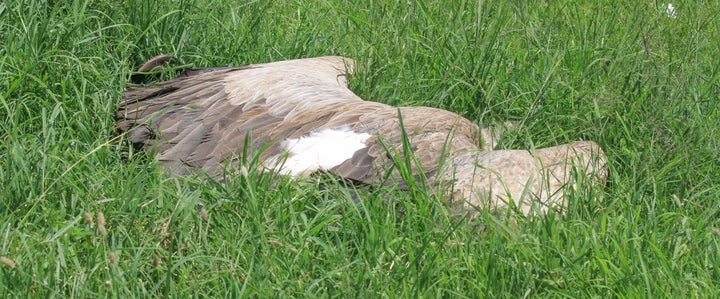 Lion populations have plummeted throughout the continent since the early 1990s and some reports say numbers could fall by an additional half in the next two decades. Taylor said there are regulations in place to limit encounters between livestock and large predators, but they're only loosely enforced. Past incidents have resulted in few punishments, but, she says there are still "a lot of people doing good."
"You just hope that people will take it much more seriously," she said. "I would like to see the reserve protected as it should be and people to respect it for what it is."
Related
Popular in the Community