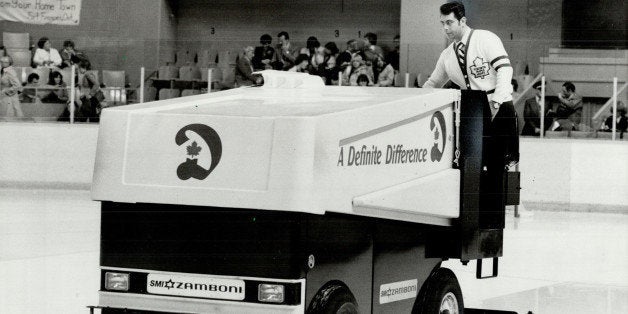 An ice resurfacing machine silently poisoned players and fans at a junior hockey game in Wisconsin on Saturday, sending 81 to area hospitals.
And that's actually a good thing, in one respect.
An emergency official told CNN that if the carbon monoxide leak, caused by faulty combustion in the machine's propane tank, hadn't sickened so many at the same time, people could have died.
"The good thing about this is a lot of people got sick all at once, so it was recognized quickly and the exposure was pretty limited," Matt Lazio, director of St. Clare's emergency department, told CNN affiliate WISC. "This is a potentially fatal kind of poisoning."
The leak started at the end of a game between the Dells Ducks and the Ice Hawks at Poppy Waterman Ice Arena in Lake Delton. Dozens of people fell ill, and were treated for nausea, fainting, vomiting and dizziness. One Ducks player fainted and was hospitalized Sunday in Milwaukee, where he received oxygen therapy in a hyperbaric chamber, according to the Star Tribune. He's reportedly recovering.
One of two resurfacing vehicles -- a machine that smooths out the ice during and after hockey games -- "wasn't fully combusting the propane" and was slowly filling up the building with carbon monoxide gas, a fire official said.
Meanwhile, the building's ventilation system didn't clear the gas, and Wisconsin state law doesn't require the rink to have carbon monoxide detectors, according to Deadspin.
The problem had apparently been ongoing. Ice Hawks head coach Nick Fatis told the Tribune that his players had fallen ill at the rink before.
The rink was closed earlier this week while emergency officials investigated. But carbon-monoxide poisoning is a real concern at any ice rink -- just two weeks ago, 16 players in Ottawa were hospitalized over the same type of leak.
CORRECTION: A previous version of this story referred to the ice resurfacing machine as a Zamboni. The malfunctioning machine was not manufactured by the Zamboni company.
REAL LIFE. REAL NEWS. REAL VOICES.
Help us tell more of the stories that matter from voices that too often remain unheard.