4 Summer Games with a Purpose
Pokémon is sending everyone outdoors to find cartoon creatures, and I'm playing, too. Fun competitions on your phone are wonderful, aren't they? Especially as a distraction from ubiquitous distressing news.
Social psychologists know it's normal to be attracted by what's popular: herd mentality is a much-studied principle of human behavior science, and it's powerful. Herd mentality can drive the popularity of funny little games, and it can also drive bigger trends like the stock market and civil unrest. Herd mentality can produce great positive results.
By now you know I am going to tie this somehow to finding cures for global warming, and here it is: let's herd on games for climate solutions!
If you are interested solutions for global warming, you have a selection to choose from. So along with Pokémon and the Olympics, World Cup soccer and tennis, why not consider one of these:
Climate CoLab. Run by MIT's Center for Collective Intelligence, whose director, Prof. Thomas Malone, does not believe there is only one solution to the problem of climate change. He thinks there are lots of solutions, and he has created the Climate CoLab to discover them. Expert judges from around the world have already winnowed the 2016 field of 500+ proposals in 14 contest categories (from Adaptation to Smart Cities to Waste Management & more). You'll even see a "Materials Matter" contest, in collaboration with Nike.
As of July 5 the public voting period is underway, and you're invited to choose favorites. Log in to peruse the finalists and click to vote by July 31. Who knows? You may discover the next booming invention for low-carbon energy, smart tech in cities, improving transportation efficiency, or creating a massive shift in behavior. Winners will be invited to present at MIT Climate CoLab's Crowds & Climate Conference this September. Follow @ClimateCoLab and use the hashtag #climatevote to share your faves, and stay tuned to the LinkedIn & Facebook pages for updates.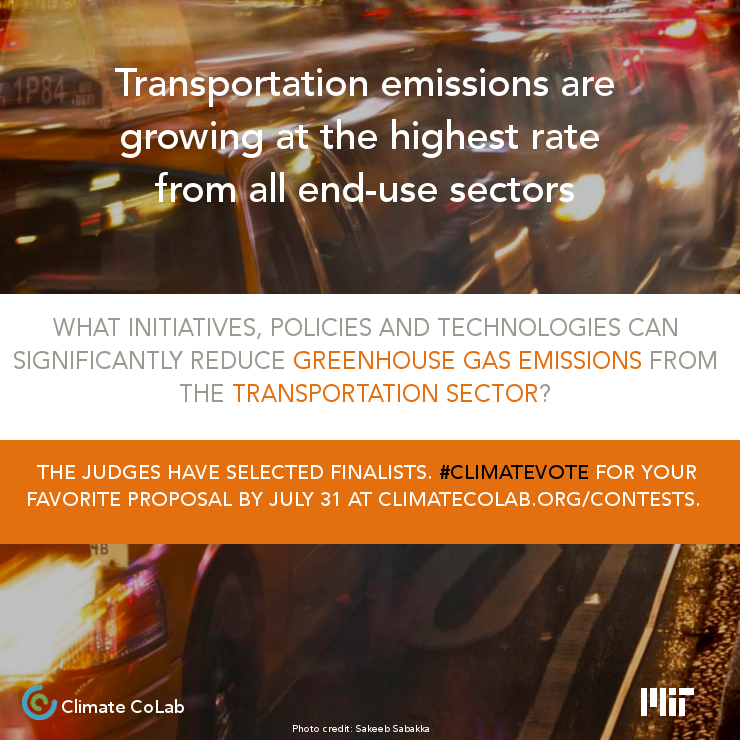 Climate Interactive: C-Roads and World Climate. Also at MIT, Prof. John Sterman and his team have been busy inventing an interactive "C-Roads" calculator that allows you to input emissions targets across regions and time spans and see how those decisions impact global warming. Have a look right here and expect to be shocked: aggressive emissions targets are within reach; business as usual (BAU) spells unbridled disaster.
Scientists and designers should marry more often. Sterman's brilliant tool deserves a chic style makeover, but you'll grasp the power of its display even so. 
In their other spare time, Sterman & Co. (because if they were a company, I'd want to invest) have created an in-person role-playing game for ages 10 and up. Play "World Climate" instead of Charades. The game pushes participants out of their comfort zones to negotiate global climate agreements using real "confidential briefing memos" to provide parameters and develop negotiating positions. Try it here, along with a toolkit on presenting and supplementing. Perfect for every teacher and community leader you know.
All free of charge. You're welcome.
Film4Climate Global Video Competition. Launched at the Cannes Festival in May to showcase public service announcements (> 60 seconds) and short films (1-5 minutes) about climate action, "… this competition represents a chance for young filmmakers to let their voices be heard in an impactful way. It allows participants to vividly illustrate the type of actions that need to be taken immediately and to show us the sort of world they want to be living in, and the world they want to leave for their children." Details here; entries are due by September 15. Organized by the World Bank's Connect4Climate initiative. Follow #Film4Climate @Connect4Climate via Facebook, Vimeo, Instagram, YouTube, LinkedIn.
Memo to up-and-coming videographers: you don't want this opportunity to get your work in front of judges like Martin Katz, producer of Hotel Rwanda; Ann Hornaday, the chief film critic of the Washington Post; Fernando Meirelles, director of The Constant Gardener; and Bernardo Bertolucci, who needs no introduction (Please. Cue keyword Tango.)
This all-star jury wants to see your ideas! Really!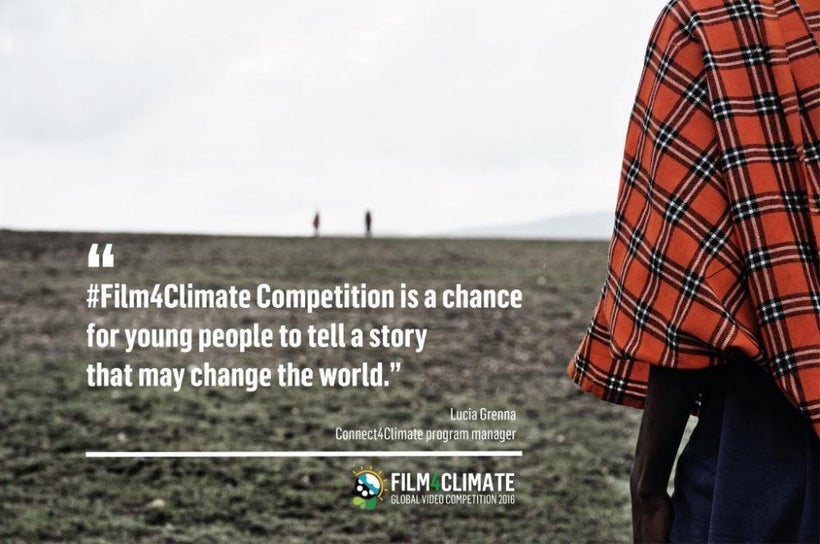 Climate Ride. Check out these biking and hiking events organized all over the world to raise awareness on climate action, and to help fund 100+ non-profits that work so hard—and get results. You choose your favorite. If you're planning to be in New England in early September, it's perfect timing for the 2016 Northeast Climate Ride September 8 to 12, a 400-mile route from Bar Harbor to Boston through Portland, Kennebunk, and Ogunquit. The itinerary retraces Paul Revere's midnight ride, as the final leg. Sponsor a team to cheer on, or get one together!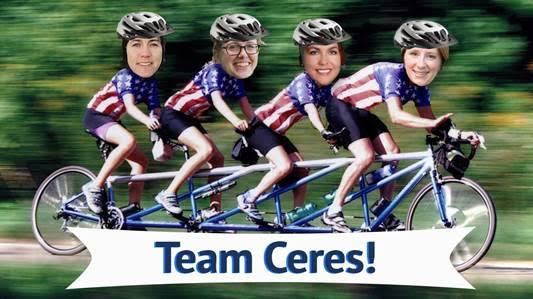 The benefits of a friendly competition are well known (insert shameless plug for WeSpire). Among them: peak continued performance, measurable impact, skills improvement, team bonding, and overall boosted awareness, engagement, and enthusiasm for everyone involved—participants, judges, sponsors, spectators. Not to mention it's sometimes fun.
And now, if you'll please excuse me I must catch several colorful creatures who are apparently fooling around on my patio. Never mind that they're imaginary.
REAL LIFE. REAL NEWS. REAL VOICES.
Help us tell more of the stories that matter from voices that too often remain unheard.
This post was published on the now-closed HuffPost Contributor platform. Contributors control their own work and posted freely to our site. If you need to flag this entry as abusive,
send us an email
.