Amid all the hubbub, a mixologist from one of the best resorts in Hawaii is taking it up a notch with a tropical brunch upgrade we never knew we needed.
Feast your eyes on the Poke Bloody Mary.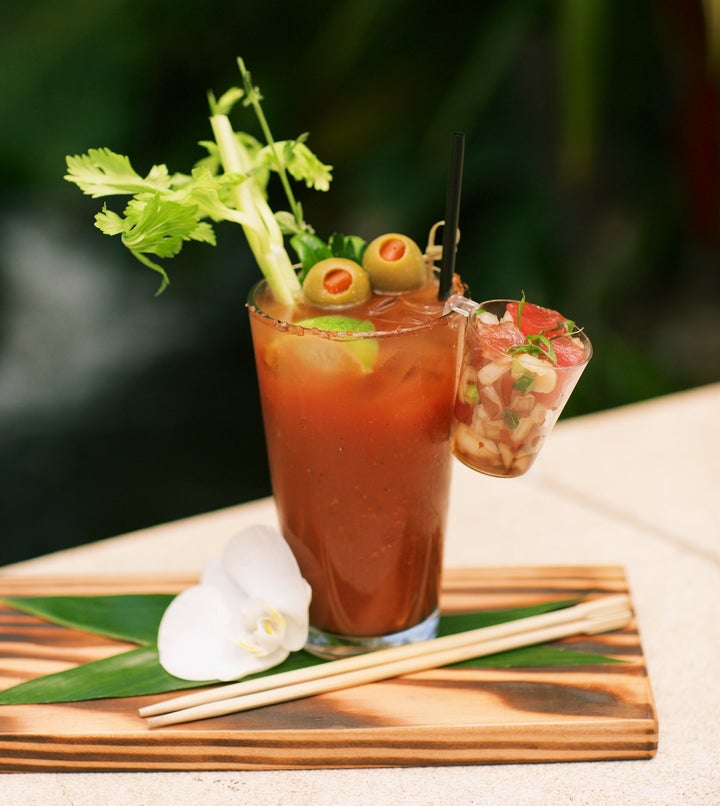 Before you freak out over the idea of putting raw fish into your morning cocktail, hear us out.
A bloody mary is essentially chilled vegetable soup served in a glass, with an extra kick (or two) of vodka. The drink is savory, spicy and garnished with veggies, so adding a protein to the mix isn't that big of a stretch.
And now that the rest of the country has tuned into Hawaii's beloved raw cubes of ahi tuna, we're actually surprised this mashup didn't happen sooner.
"Our Poke Bloody Mary is the cocktail equivalent of relaxing in the hot tub, cooling off in the swimming pool and then running back to the hot tub," Cy Gabourie, the drink's inventor and beverage specialist at The Westin Kā'anapali Ocean Resort Villas, told The Huffington Post.
"The peppery tomato and crisp citrus flavors heat up your mouth before the chilled, freshly caught and salty Hawaiian ahi poke cool it down."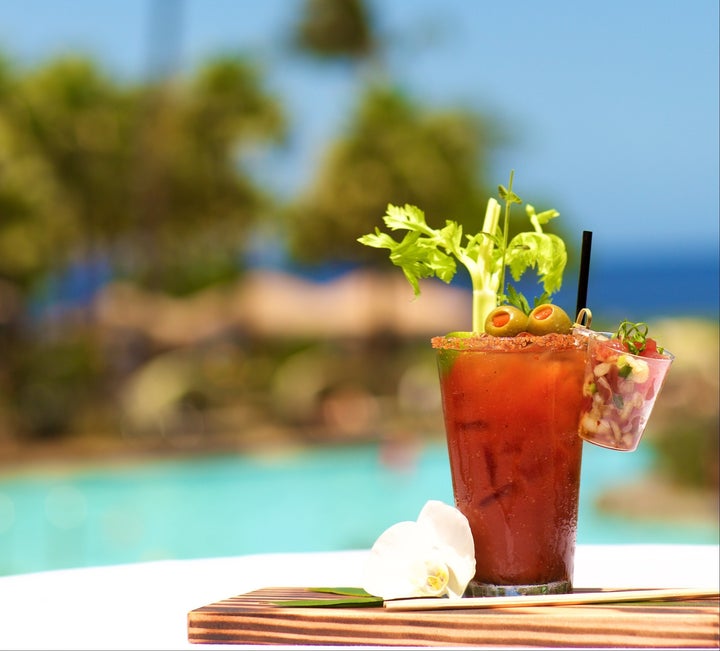 While the creative cocktail was perfected at The Westin Kā'anapali's Ocean Pool Bar and Grill on the island of Maui, Gabourie graciously showed us how to make one at home -- because a trip to Hawaii for a bloody mary isn't in everyone's budget.
You can serve the Poke Bloody Mary with poke on the side, the way that Gabourie does, or you can drop the cubed fish into the drink for a refreshing splash of cooled ahi.
Below, take a sip on the wild side and make your very own Hawaiian-style bloody mary.
Ingredients
2 oz. vodka (the Westin uses Grey Goose vodka)

4 oz. tomato juice

Bloody Mary mix

Sriracha sea salt (buy it here or make your own)

1 lime wedge

4 oz. yellowfin (ahi) tuna

Soy sauce

Sesame oil

Chili flakes

Chopped green onions
Trace the rim of a tall cocktail glass with a lime wedge and coat the rim with Sriracha sea salt. Pack the glass with ice and pour 2 ounces of your favorite vodka over it. Season to taste with your favorite Bloody Mary mix. Garnish with lime.
In a small mixing bowl, combine 4 ounces of fresh, medium-diced ahi (yellowfin tuna). Drizzle the fish with a splash of sesame oil and half an ounce of soy sauce. Mix in a pinch of chili flakes and finely cut green onions to taste.
Then, serve the poke in a 2-ounce shot glass alongside the bloody mary, or drop into the glass and enjoy responsibly.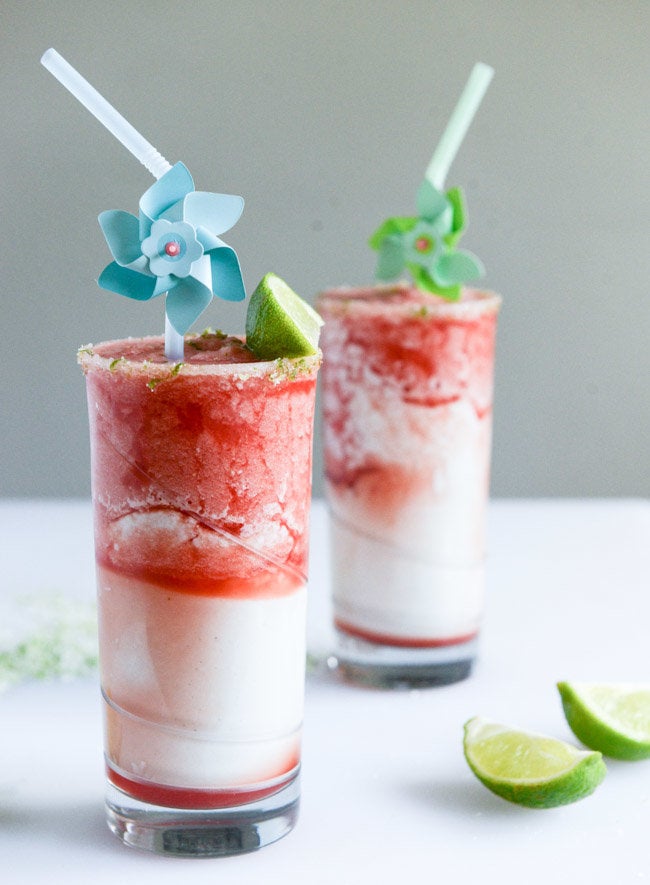 Watermelon Cocktails