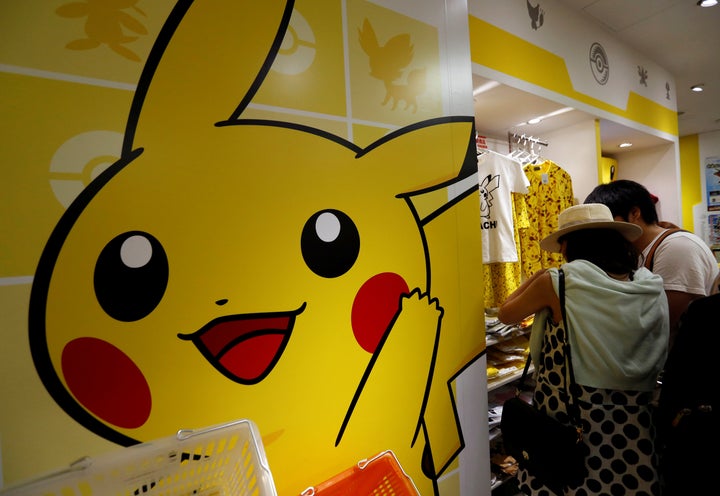 Democratic leaders are worried that "Pokemon Go" may be taking a big bite out of your monthly data plan.
Frank Pallone, Jr (D-N.J.), Jan Schakowsky (D-Ill.) and Diana DeGette (D-Colo.) sent a letter to the game's developer Tuesday asking if the company is doing anything to "ensure consumers are informed of Pokemon Go's effect on their mobile data usage." 
"Pokemon Go," which was made by Niantic, doesn't contain any warnings informing users that they might be using their data plan. But it probably doesn't need one: Numerous reports ― including one cited within the Democrats' letter ― indicate that the game doesn't really have much of an impact on your data plan at all.
Tech Insider reported early Wednesday that "Pokemon Go" used about three megabytes an hour. The number may in fact be between five and 10 megabytes an hour according to a separate analysis cited by the Wall Street Journal last week. In either case, that's basically nothing compared to social media, web browsing or media streaming apps. 
For example, Spotify states in its app that streaming "normal" quality music uses about 96 kilobits per second. If you're streaming music for a minute, that's 5,760 kilobits. Stream for an hour and that's 345,600 kilobits, which equals a bit more than 43 megabytes ― more than four times the amount of "Pokemon Go" using the least conservative estimate.
Granted, there are about a zillion things worth worrying about when playing "Pokemon Go": People have gotten into car accidents playing it, it's been used to catch cheating spouses and it's led people to behave inappropriately at important monuments, for example.
But when all is said and done, it seems unlikely that the game will force you into paying a more expensive wireless bill this month. For tips on avoiding that fate with other apps, check out our guide.
Calling all HuffPost superfans!
Sign up for membership to become a founding member and help shape HuffPost's next chapter