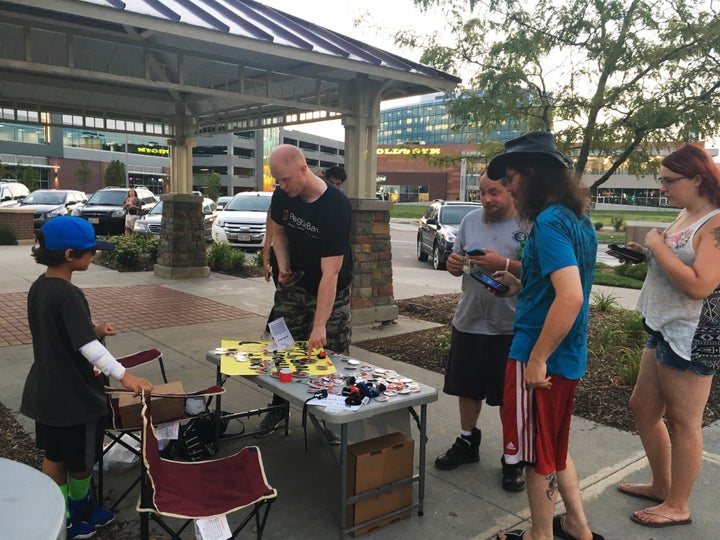 As Pokemon Go explodes in popularity, more and more people are getting hurt because they're paying too much attention to their phones while trying to catch 'em all.
Athen Salcedo wants you to stay safe.
"I feel like people will be looking at their phones too much and walking around and when it starts to get dark cars won't be able to see them," the 7-year-old told The Huffington Post an in an email typed out "verbatim" by his mother, Auburn.
"I thought too that if someone like walked far into their neighborhood and didn't realize how far they had gone that by the time they were walking back it might be getting dark," he said. That is why I say don't go without your Poke Glo."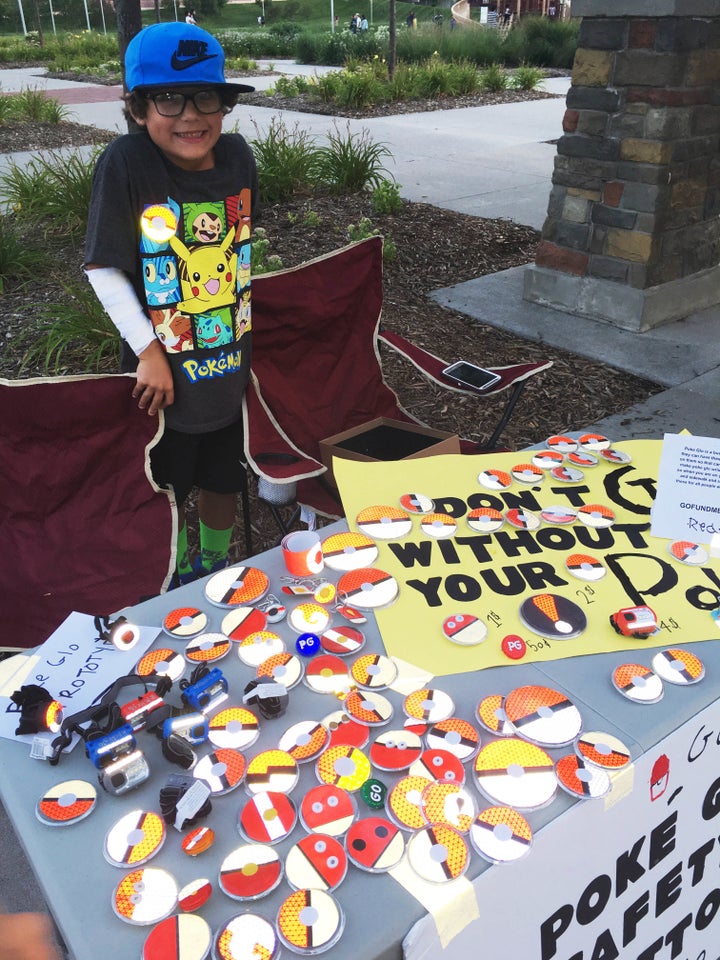 The first buttons looked similar to Pokeballs, but Athen is now making them in original designs.
Right now, he's selling the Poke Glo buttons at parks near his hometown in eastern Nebraska. The prices are pretty reasonable — from 50 cents to $2.00, depending on the size, and a Poke Glo band for $4. Anyone interested can go to his Facebook page to find out where he'll be set up next.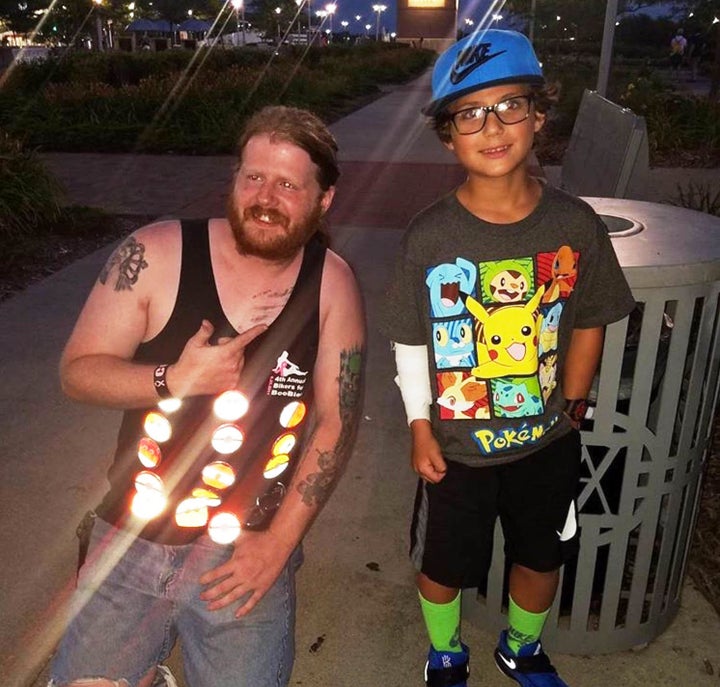 But it turns out there's a huge demand for these stickers — way too many for Athen to make by hand.
"We need someone to help us figure out how to get them made so we don't have to cut and glue so many all the time," he said.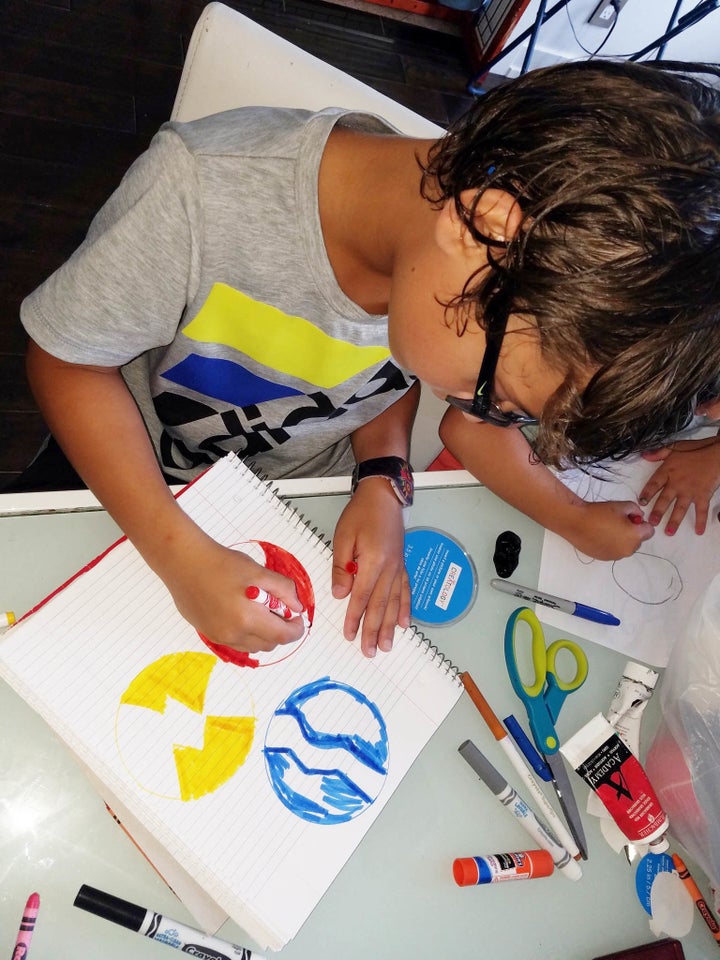 His mother wrote on a Poke Glo GoFundMe page that they want to purchase "some custom stickers/pieces" or at least pay for someone to professionally cut the pieces in order to keep up with demand. They also plan to use the donations to buy materials in bulk in order to keep prices low.
But Athen's not particularly interested in turning a profit.
"I don't want to be rich by selling these because I am going to be in the NFL but I do want people to get as many as they want so I want to make them cheap to buy," he wrote on the Poke Glo website.
Related
Before You Go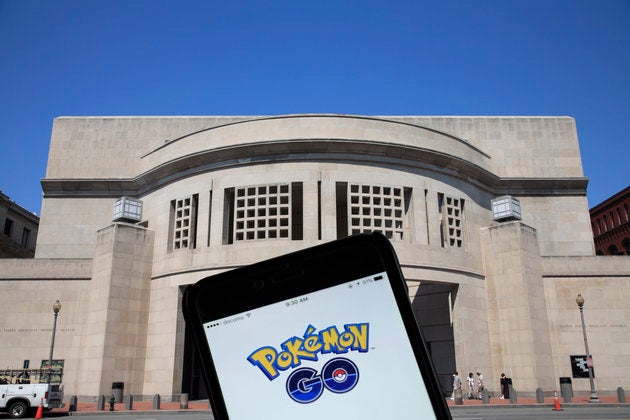 7 Places Not To Play Pokemon Go