It's the kind of attack not even Pikachu could protect you from: Pokemon Go players in Missouri were reportedly robbed at gunpoint while visiting real-world game locations.
The wildly popular app combines cartoon action with local landmarks, and has users wandering around outside looking for places to catch monsters. The game also features "Poke Stops," where fans can collect supplies and "gyms" to let their characters do battle.
One player, Nikolas Howard, told local NBC station KSDK that a black BMW pulled up when he arrived at a Poke Stop in O'Fallon, Missouri on Saturday night.
Police said they arrested Shane Michael Baker and Jamine James D. Warner, both 18, William Miller, 17, and an unidentified 16-year-old for a string of Pokemon-related robberies.
Police said the suspects used a "beacon" in the game to call more players to a specific locations. However, one of the victims told Snopes that there was no beacon. He was simply robbed at a Poke Stop.
Along with the robbery, people playing the game have gone out at night to supposedly unsafe locations in search of the game's monsters:
Others have been hunting for the creatures in cemeteries:
The three named suspects in the O'Fallon robberies were charged with first degree robbery and armed criminal action, with a bond set at $100,000, the department said. The fourth suspect, a juvenile, was transferred to the juvenile justice center.
Howard told KSDK that he would not let the incident scare him away from the game.
"It's encouraged me to walk 12 miles in the last 36 hours so I hope people like this don't discourage people from playing the game," he said.
Police caution gamers to be careful out there.
"If you use this app (or other similar type apps) or have children that do we ask you to please use caution when alerting strangers of your future location," the department wrote.
Related
Before You Go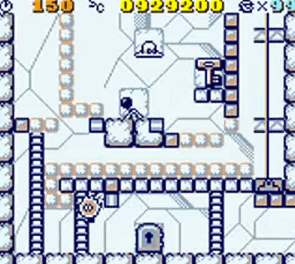 21 Video Games To Play Before You Die
Popular in the Community