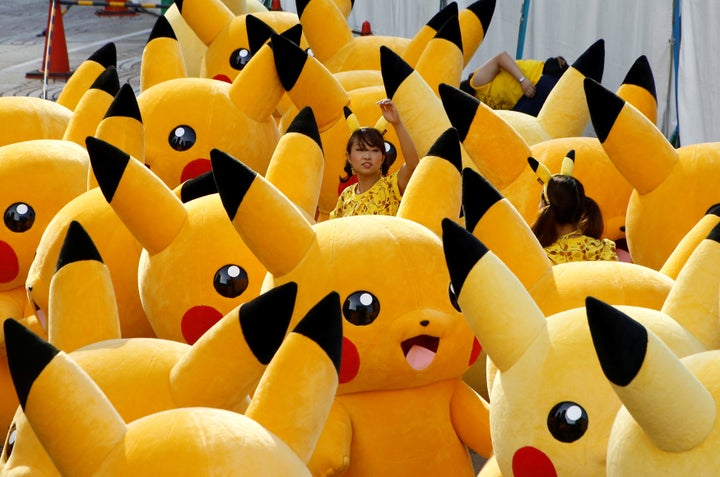 Even a soaring Pidgeotto must eventually come down.
Nintendo shares fell nearly 13 percent Wednesday after a 10-day surge prompted by the blockbuster success of its augmented reality smartphone game, "Pokémon Go."
The stock ― trading Wednesday morning on the Tokyo Stock Exchange for ¥27,765, or about $260 per share ― is still nearly double its value on July 5, the day before the game's release. But the drop comes amid investor fears that Nintendo rushed the launch of the game in Japan, potentially its most profitable market, and that the craze would taper off.
The companies behind "Pokémon Go" planned to go live in Japan on Wednesday, according to emails leaked to online forums. (The game was developed by Niantic, and published by Nintendo, which owns 32 percent of the Pokémon Company licensing firm.) But the companies canceled the release over concerns that downloads of the app would overload the game's servers, TechCrunch reported Wednesday.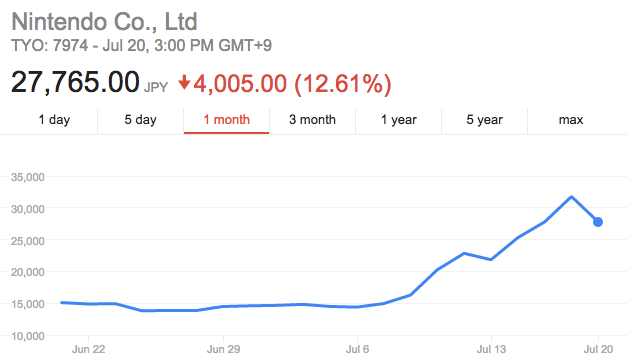 Japan delivered $6.2 billion in revenues to mobile game companies last year, the second-highest behind only China, at $6.5 billion. But, as Quartz noted, Japanese gamers tend to spend more, with an average of $6.34 per game they downloaded in 2013, well above the next highest-spending group, Australians ($4.50 per game), or U.S. gamers ($2.52).
"Pokemon Go" is still expected to hit the Japanese market sometime this month, so the fall in stock price may prove a hiccup.
"Pokémon Go is a genuine phenomenon − just after little over a week, it has added US$19 billion to the value of Nintendo," Deutsche Bank analyst Han Joon Kim wrote in a Monday memo cited by Bloomberg. "The market is now valuing Nintendo at US$27 billion in market capitalization (ex-cash & treasury shares at book value), on a par with global leaders such as Electronic Arts Inc. and Activision Blizzard Inc. that respectively have 5 percent global video game market share versus Nintendo's current 2 percent."
Despite its popularity, the game could still end up being another fad, Kim warned, adding that "Pokémon Go" was unlikely to help Nintendo recover its share of the gaming market at "the 10 percent level that Nintendo enjoyed in 2009 when the Wii revolutionized the gaming industry."
"We need to see further hard evidence to model in significant further upside," he wrote in the memo.
Before You Go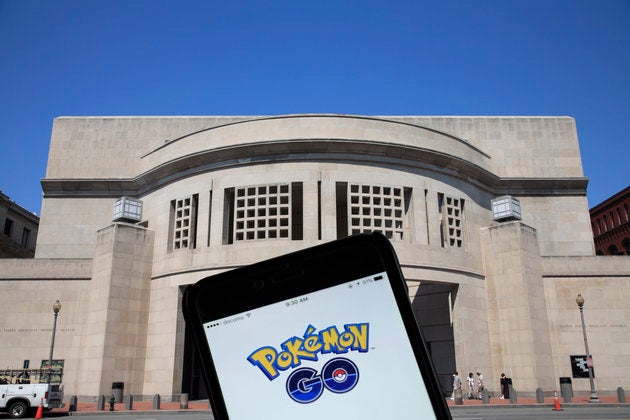 7 Places Not To Play Pokemon Go
Popular in the Community