Over the past week, people all over the world seem to have taken up an unexpected hobby: playing Pokémon Go.
The augmented reality video game allows players to use their handheld devices to "catch" Pokémon out in the real world, leading players to different locations based on their ability to use pokéballs to add different virtual monsters to their collection.
Part of the game involves different locations becoming "gyms" in the augmented reality Poké-World, with different teams battling for control of these spaces.
It just so happens that the Westboro Baptist Church is a gym in Topeka, Kansas ― and users are battling for control of the location in order to troll the anti-LGBT church with the names of their Pokémon, like "LOVEISLOVE" and "STOP HATE!"
One of these people is Davis Hammet, the Director of Operations at the Equality House, sponsored by Planting Peace, that sits across the street from Westboro Baptist.
"Around 150 people visit the Equality House a day and since Pokémon Go launched, we've seen a ton of people coming for the opportunity to own WBC," Hammet told The Huffington Post. "The sheer popularity of the game is part of it, but I think the larger picture is one where people are seeking out light-hearted, productive means that undermine and challenge hateful messages."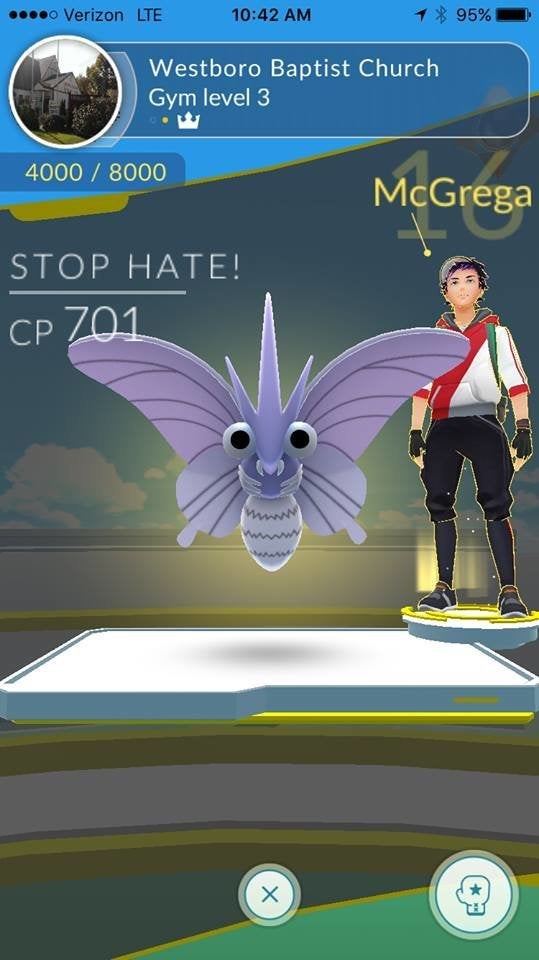 According to Davis, over the past few days he's seen up to four different groups of people on the sidewalk in front of Westboro Baptist battling for control of the gym.
In typical Westboro fashion, the church has responded with various nasty messages through Twitter and other social media platforms.
"We try to speak whatever language is being spoken," said Steve Drain, an elder at the church, reportedly told USA Today.
The Equality House itself is also a designated spot in the world of Pokémon Go ― a "Pokéstop" where users can stock up on potions, pokéballs or other useful resources for players navigating the world of Pokémon Go.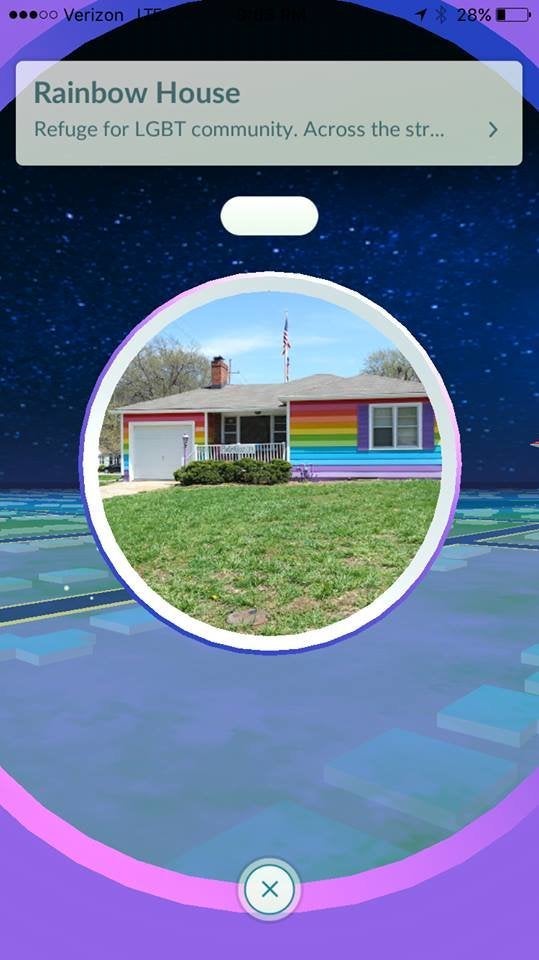 In the eyes of Hammet, this destination makes perfect sense for the Equality House. "Planting Peace counters major messages of hate wherever they are, from Pokémon Go to the Republican convention."
Before You Go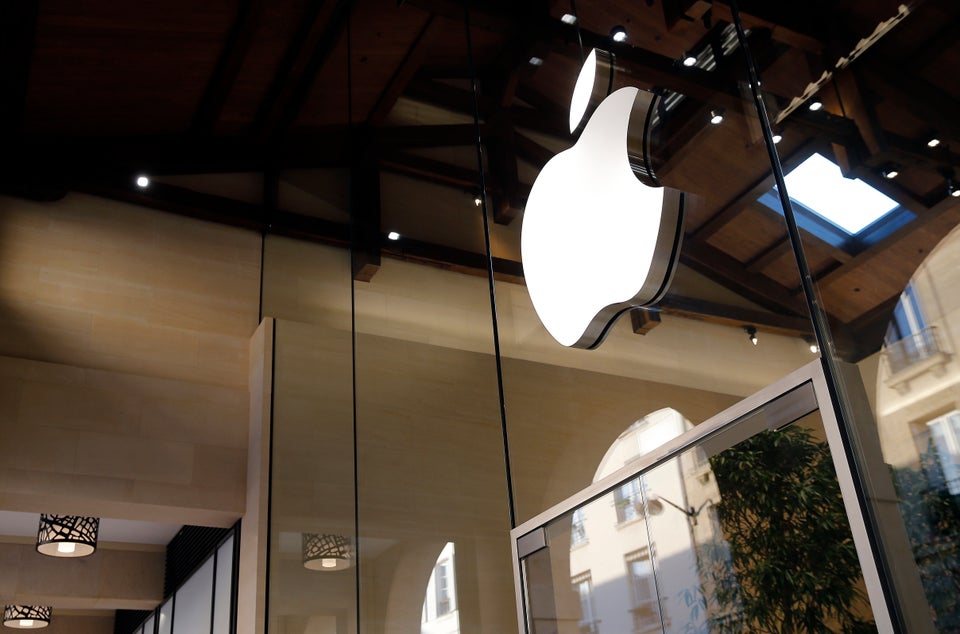 21 LGBT-Friendly Products And Companies
Popular in the Community