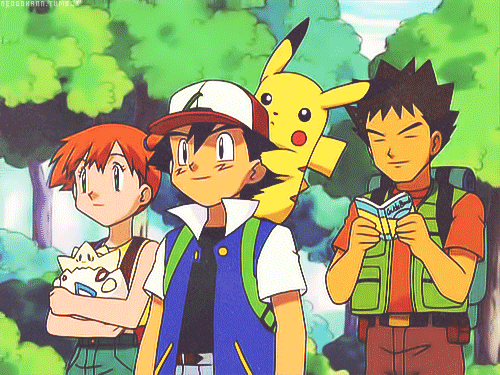 Users of the popular "Pokemon Go" smartphone game are using Yik Yak for help catching them all. (How many times have you heard that phrase in the past week?)
Yik Yak is an anonymous social media app where users can post to forums that are restricted only to people within a 1.5 mile radius. This makes the app popular on college campuses, where young people are often gathered in one geographical location.
With that geographic restriction, it makes Yik Yak better than Facebook or Twitter to share tips about finding Pokemon. "Pokemon Go" requires users to travel around real-world locations to catching Pokemon, so getting a tip about what's available in your neighborhood is invaluable.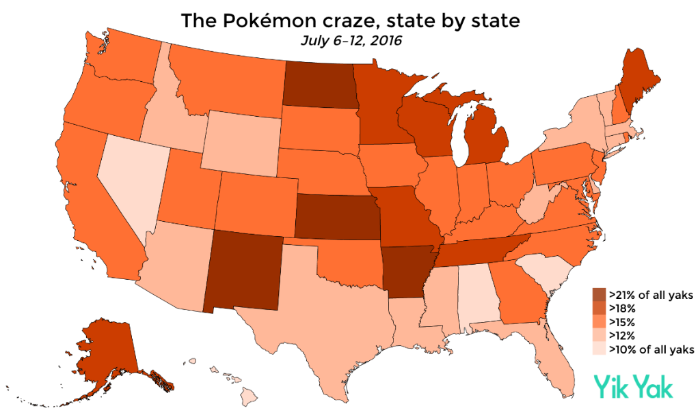 Since "Pokemon Go" was released on July 7, about 1 in 8 posts on Yik Yak has been about the game, according to the messaging app. Data from Yik Yak shows it's been an especially big topic in the Midwestern states.
The company says they've seen Yakkers use the app to share the best bus routes to catch Pokemon and organize meetups with local trainers.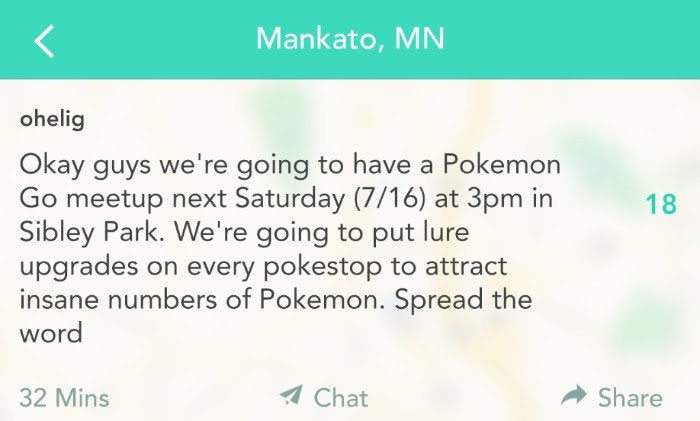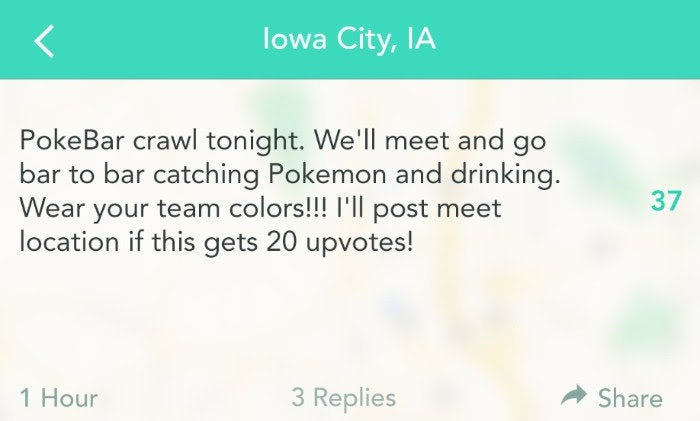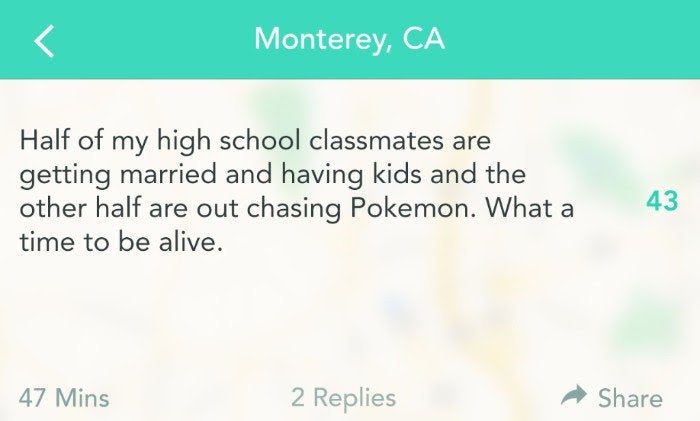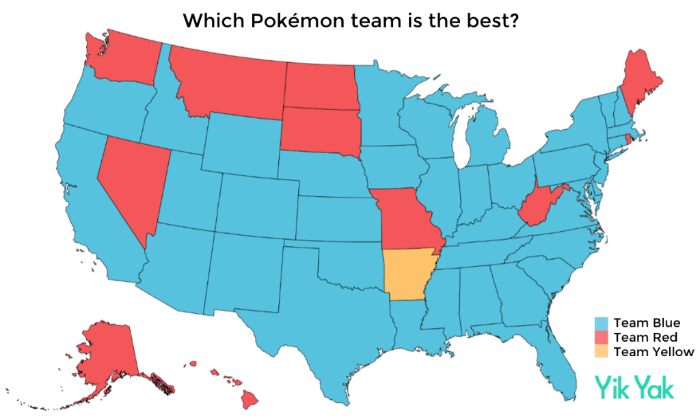 REAL LIFE. REAL NEWS. REAL VOICES.
Help us tell more of the stories that matter from voices that too often remain unheard.