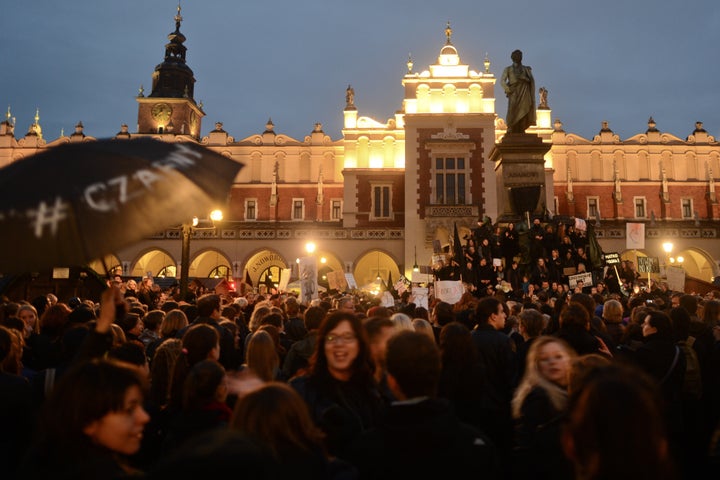 WARSAW, Oct 6 (Reuters) - Polish lawmakers on Thursday rejected plans for a near-total ban on abortion, in a hastily arranged vote that marks the first major domestic setback for the ruling conservatives and follows street protests by tens of thousands of women.
The ruling Law and Justice party (PIS) unexpectedly withdrew its support for draft proposals drawn up by an independent anti-abortion campaign group, in an unscheduled parliamentary committee meeting late on Wednesday.
"PiS continues to back the protection of life," party leader Jaroslaw Kaczynski told parliament. "And it will continue to take action in this respect but it will be considered action."
Worryingly for PiS, a socially conservative, eurosceptic party which swept to power last October with pledges to help poorer Poles and to boost the state's role in the economy, some of the women protesters had previously voted for the party.
Under the rejected plans, abortion would have been allowed only in the event of a direct danger to the mother's life, but no longer - as at present - in cases of rape, incest or serious health issues for the mother or when the baby is likely to be permanently disabled.
Related
Before You Go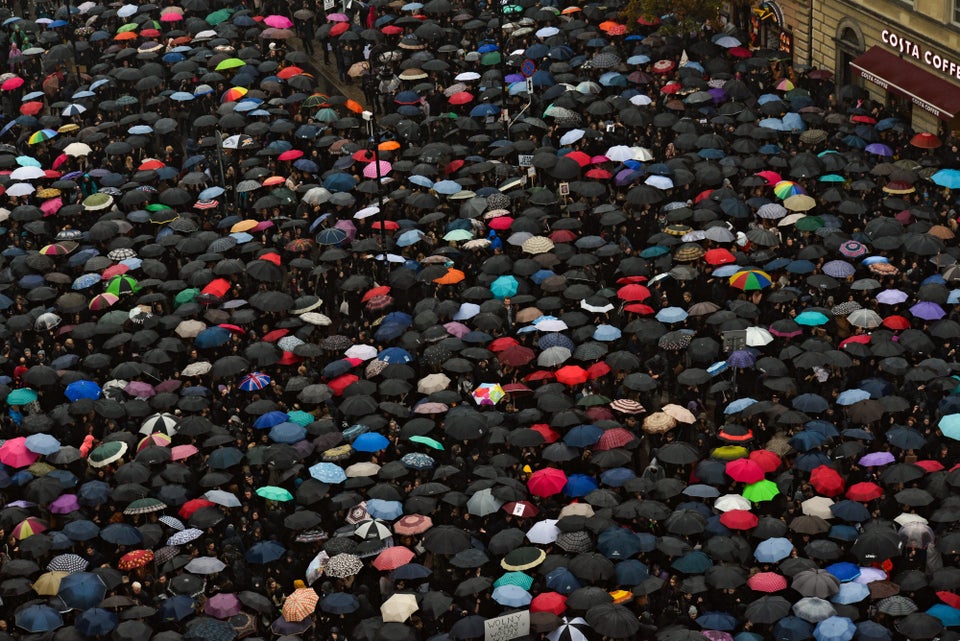 23 Empowering Images From Poland's Huge Abortion Rights Protest
Popular in the Community