 Presumptive GOP presidential nominee Mitt Romney may have earned an apparent endorsement from former Polish president Lech Walesa on Monday, but no such kind words were coming from Poland's storied Solidarnosc (Solidarity) trade union, which Walesa and others founded in 1980.
Upon Romney's visit to the Gdansk shipyards, the site of historic Polish worker strikes during the Soviet era, Solidarnosc issued a press release saying it is "in no way involved" in the Romney meeting with Walesa and had no "initiative" to invite the American candidate to Poland.
The union expressed dismay at Romney's anti-union stances in the U.S., saying it would stand alongside the AFL-CIO, the American labor federation that has endorsed Obama and remains highly critical of Romney.
"Regretfully, we have learned from our friends in the American trade union central AFL-CIO representing over 12 million workers about Mitt Romney's support for the attacks against trade unions and labor rights," Andrzej Adamczyk, the head of the union's international department, wrote. "In this respect, I wish to express... our solidarity with American workers and trade unions. [Solidarity] will always support the AFL-CIO in their struggle for the right of workers to organize and bargain collectively."
Romney has thrown barbs at organized labor on occasion throughout the campaign season, suggesting that unions have helped drive companies out of business and claiming that the National Labor Relations Boards is packed with "union stooges." "Liberalism once taught that unions would ensure lasting prosperity for workers," Romney said in Michigan back in May. "Instead, they too often contributed to disappearing companies, disappearing industries and disappearing jobs."
Despite his history as a labor leader, Walesa offered Romney what sounded a lot like an endorsement Monday. According to the Washington Post, Walesa told Romney, "I wish you to be successful because this success is needed to the United States, of course, but to Europe and the rest of the world, too. Governor Romney, get your success, be successful!" As the Post noted, Walesa may not care for President Barack Obama, as he declined to meet with him during a visit to Poland last year.
Before You Go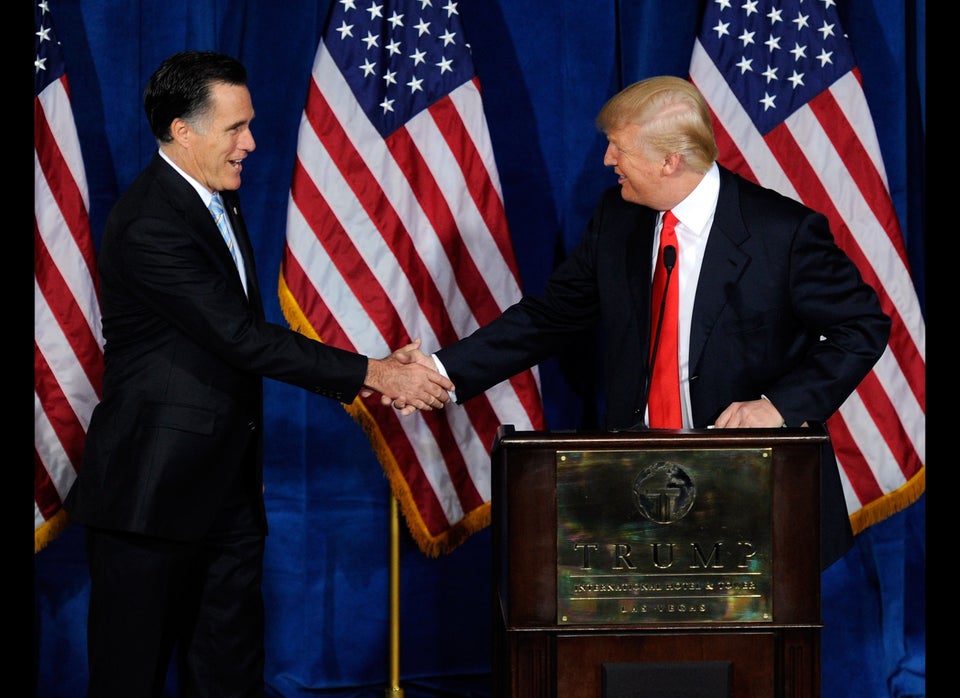 Mitt Romney's Greatest Hits
Popular in the Community