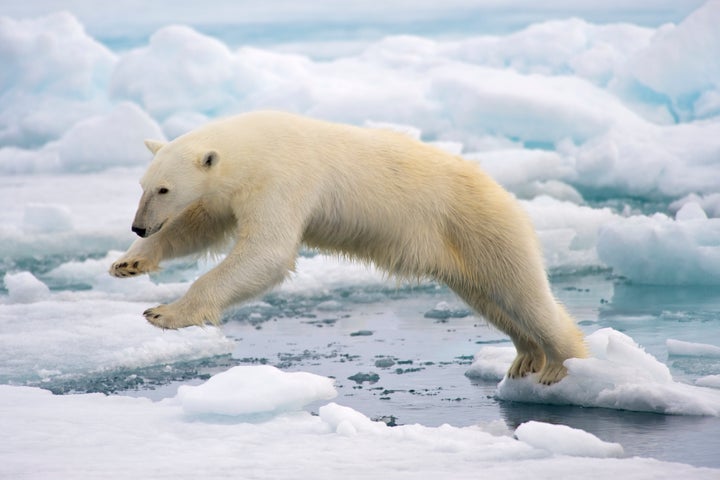 The future for polar bears is grim if Arctic sea ice continues shrinking at current rates, suggests new research from the University of Washington.
"We looked at what metrics have been shown to be most meaningful for polar bears," she said.
Using satellite data collected over 35 years, the researchers analyzed how long "good quality" sea ice was available each year in each of the 19 Arctic regions where polar bears live.
"[The ice] starts forming in the fall in the Arctic, and then it peaks in the spring and starts breaking up and receding through the summer," Laidre said.
"For polar bears, ice is basically their platform of life," she said. "They use ice to find prey, they use ice to find their mates, to breed, to travel."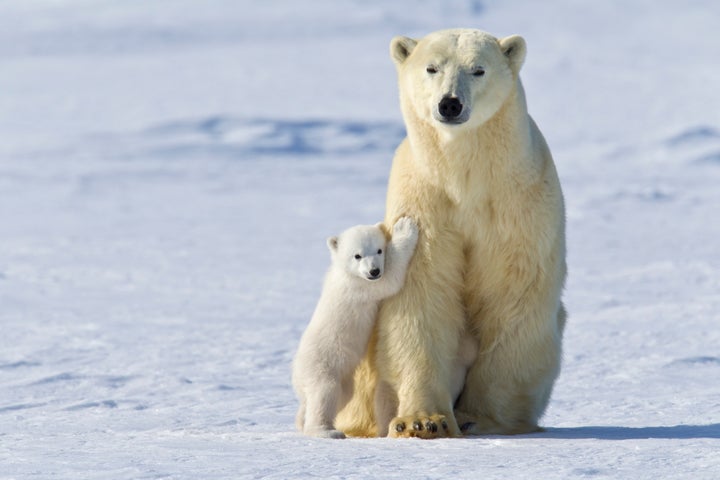 Polar bears hunt seals by waiting near the edge of ice and waiting for the seals to surface. It's especially crucial for mothers that have recently given birth to have access to the ice.
"A female goes into a maternity den when she's pregnant in the fall and she stays in that maternity den until spring," Laidre said. "And then she comes out of that den around March and she hasn't eaten anything for 6-7 months … she comes out of that den with very small cubs and is very thin and needs to find food."
In some parts of the Arctic, bears spend the ice-free months on land, where they'll scavenge for food items like carcasses and bird eggs, but they're "largely fasting" during those months, she said. In other parts where the ice doesn't disappear completely, they follow the ice as it recedes north, over deeper water where fewer seals can be found.
Either way, it's crucial that the bears build up their fat reserves while the ice is abundant and they have good access to prey.
Laidre noted that while "in some areas, the abundance of bears is linked to the sea ice," in other locations the populations appear stable — for now. But even those populations will likely be in peril if rising temperatures — and shrinking sea ice — continues unchecked.
"If we look forward 50 to 100 years," she said, "it's really going to be a big problem for polar bears."