This isn't your grandpa's Polaroid.
The famed instant photography brand, which has struggled to break into the era of Instagram, will debut a new iPhone app on Tuesday that allows users to publish and view second-long video clips. It's called "Polaroid Swing," and Apple is expected to prominently feature it in its iOS App Store after launch. It's free to download.
The brief clips are a bit similar to the iPhone 6S's "live photos," but they're smoother to operate and live in their own social network. This is what they look like: Mouse over them or move your finger across the image and you'll see how the animation works.
The app is a natural fit on the iPhone (though an Android version is in development): Apple co-founder Steve Jobs lionized Edwin H. Land, the founder of Polaroid who is credited with inventing "instant photography."
According to a piece in Forbes, Jobs was inspired by a story about how Land came up with the idea for the Polaroid camera. Apparently, Land's young daughter asked why she couldn't see a picture right after it was taken. Land went for a walk and dreamed up the famous instant camera. He would go on to tell Jobs that at the time, "I could see what the Polaroid camera should be. It was just as real to me as if it were sitting in front of me before I had ever built one."
After hearing this story, Jobs reportedly told former Apple CEO John Sculley that he conceptualized Apple products in a similar way. "It's like when I walk into a room and I want to talk about a product that hasn't been invented yet," said Jobs, per Forbes. "I can see the product as if it's sitting there right in the center of the table. It's like what I've got to do is materialize it and bring it to life—harvest it just like Dr. Land said." 
Of course, neither Jobs nor Land needed to propel an app into the ultra-crowded marketplace of 2016, where the attention of jaded consumers is anything but guaranteed.
That's a job for Frederick Blackford and Tommy Stadlen, the minds behind the new Polaroid app.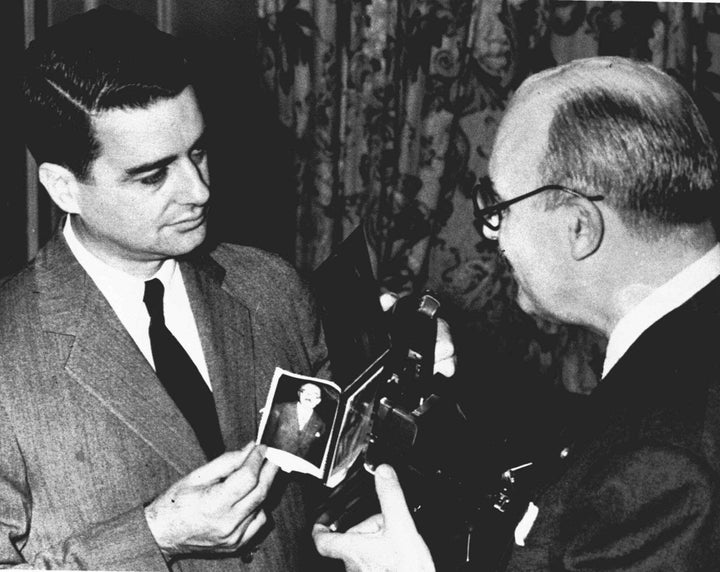 "Social networks are like parties, and people get bored and leave parties," Stadlen told The Huffington Post in a recent interview. "There's a desire for people to express themselves in new ways."
He might be onto something. People are reportedly sharing less "personal" content on Facebook and Instagram. Snapchat basically reinvented itself last week with the addition of a "Memories" feature, which changes how you share content on the platform.
People might be ready for something new. Yes, the new Polaroid app will feel familiar ― its scrolling feed is a lot like Instagram, and you follow people much the same way ― but there are differences in the details. When you scroll, the clips move like the little photographs in Harry Potter's newspapers. You're encouraged to touch and interact with the images, because it's hard to fully take them in at first glance.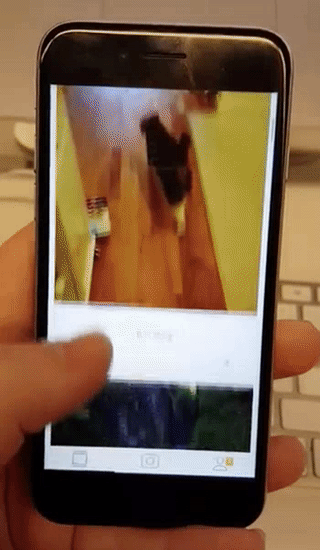 Stadlen says the aim is to emulate how people experience memories.
"Human beings perceive the world not in stills, not in video, but in these moments," Stadlen said. "Memories move, so photos should move too."
"This was an exercise in creating a medium," Blackford added.
Another thing they created: A new metric to measure success on the Polaroid Swing platform. It's called "Pulse." Blackford and Stadlen didn't offer many details about it, but they did say it measures "how effectively ideas and images spread" through the platform. You'll see the number represented next to a little diamond in your Polaroid Swing feed.
As for what comes next, Stadlen hinted that a new Polaroid device could be coming soon, though the app is the primary focus for now.
Calling all HuffPost superfans!
Sign up for membership to become a founding member and help shape HuffPost's next chapter