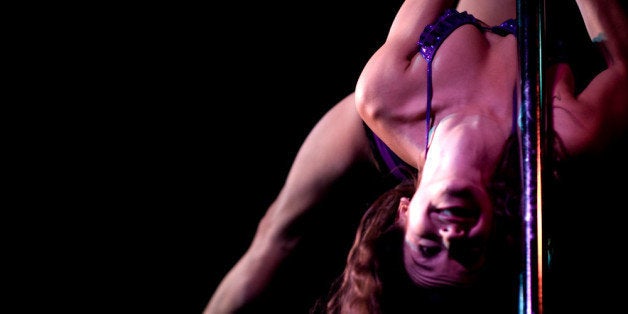 This may have been a tax auditor's hardest job.
New York state tax officials paid for lap dances and applied to be exotic dancers at Albany's Nite Moves strip club, in order to help a judge determine that pole dances are tax exempt as an art form, but lap dances are not, The Post-Standard reports.
Administrative Law Judge Joseph Pinto made the ruling last month after a longtime battle between the state and the strip club, which made $5 million in sales from 2005 to 2010. Under the new ruling, which was made publicly available Friday, $3 million of that revenue was taxable because it came from lap dances.
But before the ruling could be made, auditors had to do their research. One investigator spent a lot of time at the joint, the New York Daily News reports:
The auditor "credibly testified that in his 10 or 15 visits to Nite Moves over the course of years he purchased one or two private dances a night. He said the private dances were very similar. "He experienced back rubs from some performers and women massaging him with various body parts," the judge wrote.

"He admitted he was not an expert in choreography but did not think what he experienced in the private dance was choreographed."
The decision is a big change from previous rulings in a tax war that has been raging for a decade. In 2009, judges found that both of the dances were tax exempt, but that decision was appealed. And in 2012, judges found that both dances were taxable. Nite Moves argued that if venues could go untaxed when charging for, say, choreographed ice skating, then so could Nite Moves. The latest ruling falls in the middle.
The state tax audit found that pole dancing is indeed artistic, requiring expert rhythm and style. It's on par with "theater, opera house, concert hall or other hall or place of assembly for a live, dramatic, choreographed or musical performance," Pinto found.
Apparently auditors didn't experience their lap dances as artistic endeavors.
Related
Popular in the Community