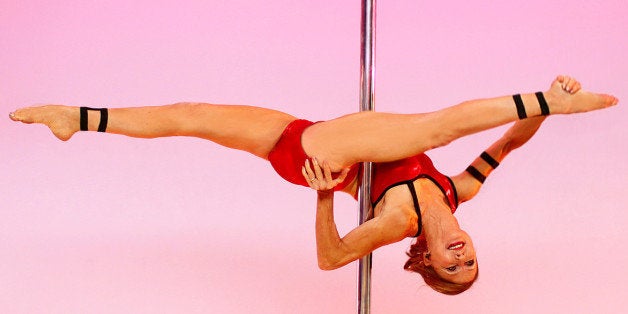 In the last few years, the popularity of pole dancing has grown in leaps and bounds, not to mention bumps and grinds.
There are competitions all over the world where women (and men) can show off their talents at slithering and sliding around a brass pole.
Now, pole dancing is getting its own version of the Oscars, Grammy or Emmy Awards.
The first ever Pole World News Awards will shimmy into history on March 21 at the Dorothy Chandler Pavilion in Los Angeles, livestreaming at PWNAwards.com starting at 6 p.m., PT.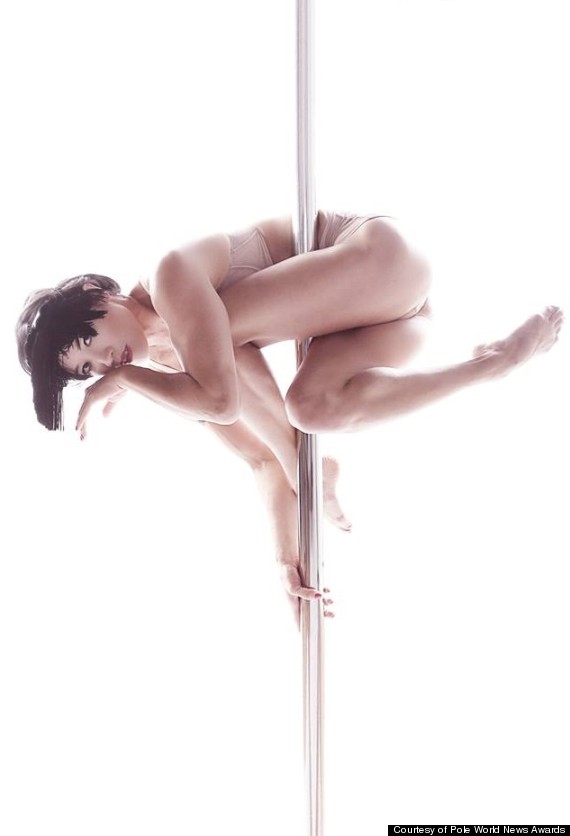 Natasha Wang
Awards given out will include Female Performer of the Year, Male Performer of the Year, Most Photogenic, Most Physically Fit and Most Inspirational.
In order to attract mainstream audiences, the ceremony is being hosted by Kym Johnson, best known for her appearances on "Dancing With The Stars."
Event co-founder Eileen Shoals sees the awards as a way to honor great pole dancers and what they've done to promote the sport as an activity for all ages and genders.
"We're still young and growing, so we want to honor performers who are popular and inspirational," she told The Huffington Post. "Seven, eight years ago, the sport was female-dominated, but guys have really come into their own."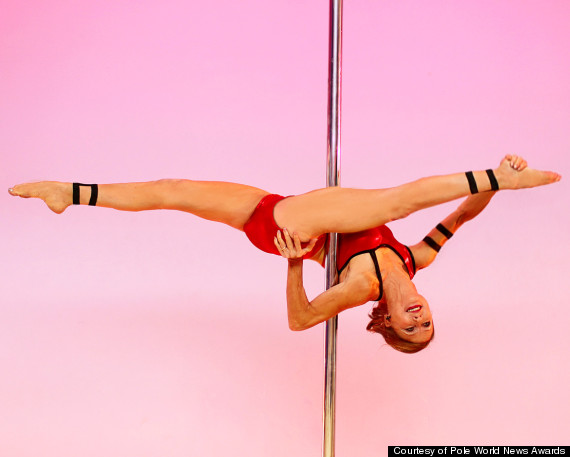 Greta Pontarelli
Nominee Greta Pontarelli is a good example of how pole dancing has aroused interest beyond strip clubs.
Pontarelli is 63, but is a top contender in both the Female Performer of the Year category as well as Most Inspirational. She is amazed by the nominations, considering she only started pole dancing four years ago.
Even more amazing: She claims she was unaware of pole dancing's strip club roots until shortly before she took up the activity.
"I never knew about stripper poles until just before I started doing this," Pontarelli told HuffPost.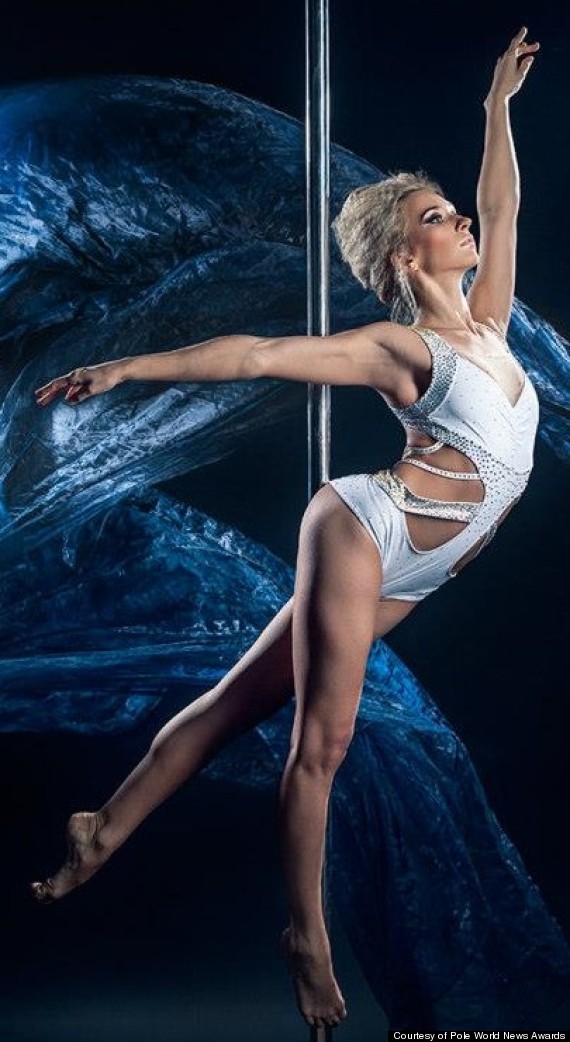 Anastasia
A former USA Gymnastics champion, Pontarelli spent her life doing gymnastics and dancing, but gave up "extreme sports" for a while. She started pole dancing to ward off osteoporosis.
Pontarelli hopes the awards show can help inspire other seniors to take up pole dancing.
"I want to cast this net broader," she said. "So many people can benefit from it. I hope older people see it as a creative challenge."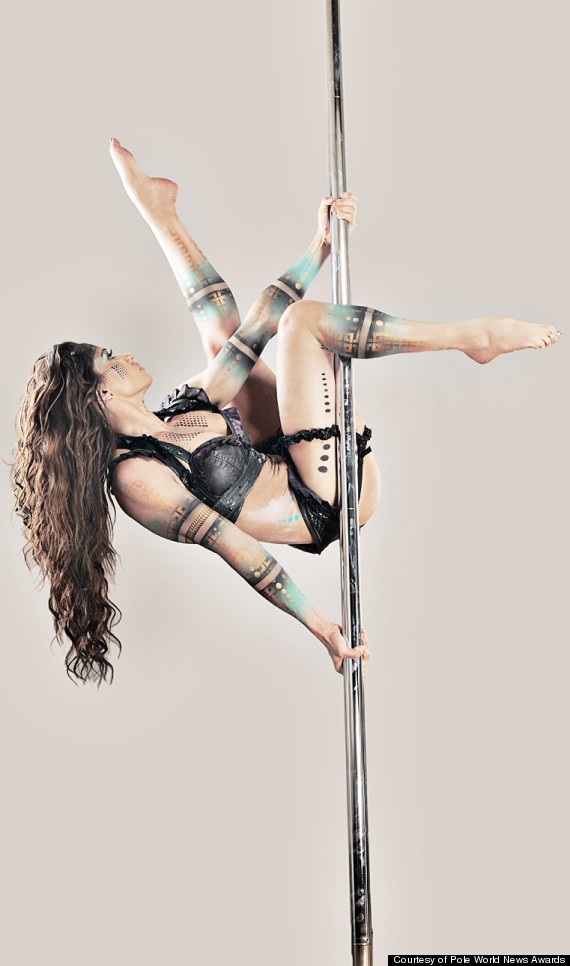 Zoraya
Another question is spinning around the pole dancing community: Is it a sport or an art?
Others, like Wendy Traskos, co-founder of the US Pole Dance Federation, believe pole dancing is more akin to jazz and ballet.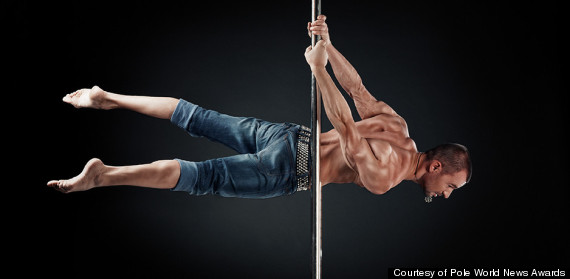 Evgeny
Natasha Wang, the 2011 US Pole Dance champion, believes the Pole World News Awards represents a new level of respectability for pole dancing, but admits there is still work to be done.
"Even after I won the Pole Dancing Championship, people were asking, 'Where is the stripping?'" said Wang, who is nominated for Female Performer of the Year and will perform at the ceremony. "But there have been changes. If you compare what people are doing physically now compared to a few years ago, it's astronomical."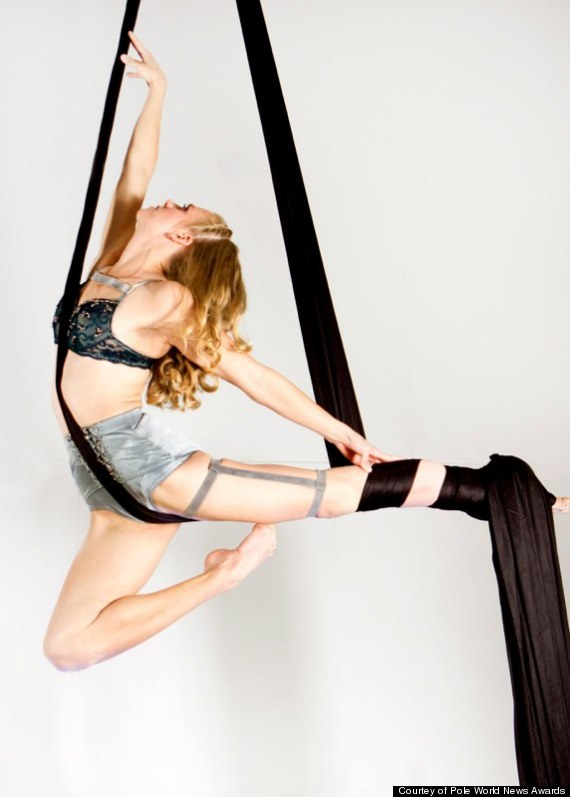 Sarah Romanowsky
While pole dancers argue over whether it should be a sport or an art form, some practitioners want to return to the days when pole dancing was performed in strip clubs.
"There is a school of people who are more nostalgic for the days of high heels and stripping," Wang said. "When I was in Australia recently, one of the competitions included a 'Dance Filthy' category."
Shoals, who is a licensed psychotherapist, sees pole dancing as much more than sexual expression. She sometimes recommends it to patients who've suffered abuse of some kind.
"It's a sensual art form, and it's a great way for women to recapture their female power," she said. "I recommend it to women who are ready to take their power back. The thing about pole dancing is that it's about the person doing the dance, not the people who are watching it."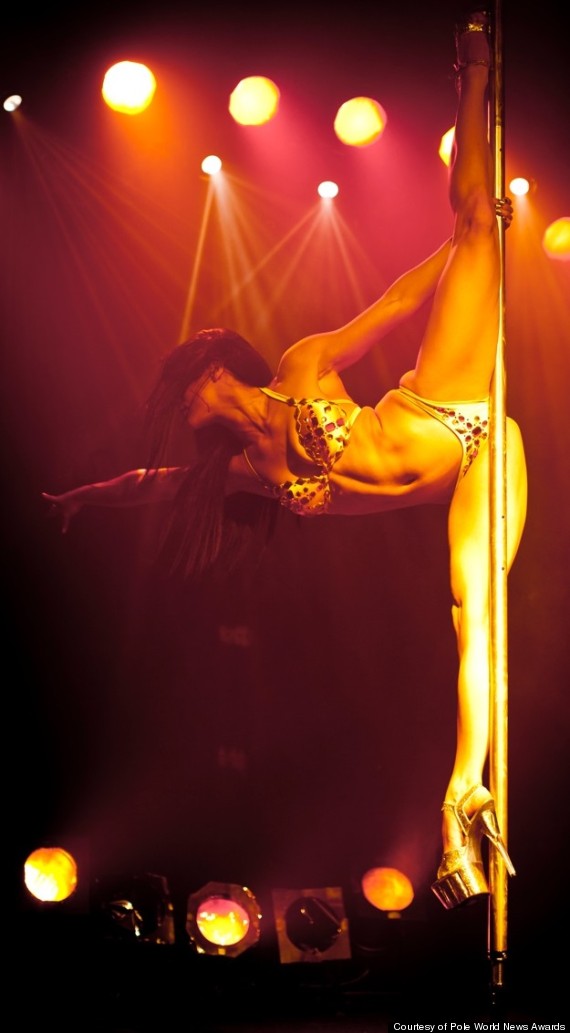 Cleo The Hurricane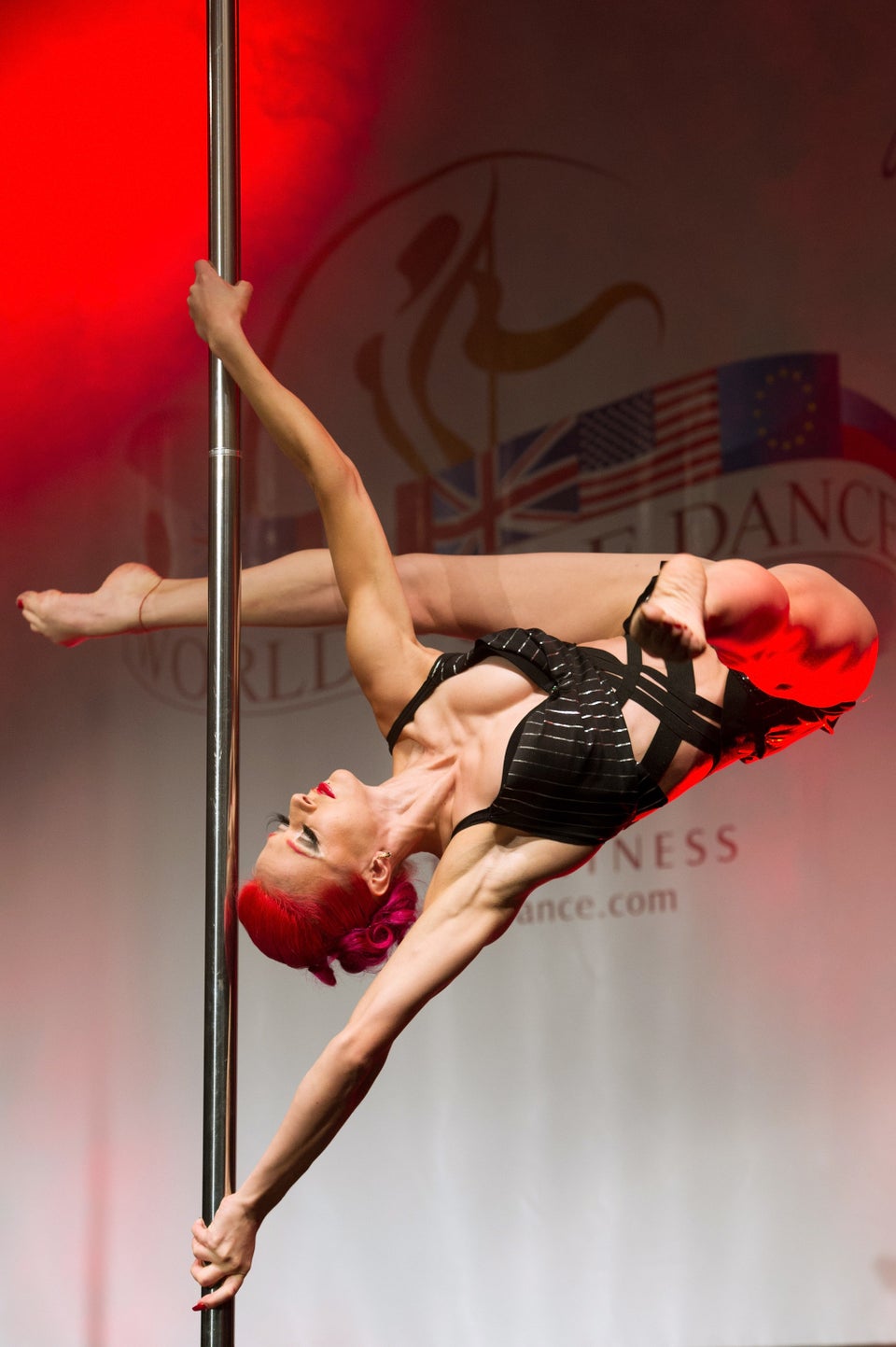 World Pole Dancing Championship 2012
Popular in the Community