Japanese pole vaulter Hiroki Ogita, whose penis hit the bar in a failed Rio Olympics qualifying round attempt that went viral, wants to clear the air.
His privates had nothing to do with the miss because his leg already hit the bar and his arm followed, he says. (The video appears to show the groin contact happening between the leg and arm contact.)
"I never expected the foreign media to take me down like this," the 28-year-old wrote in a Twitter post that the BBC translated on Wednesday. "It's one thing if it was true, but I have to say I'm pretty devastated that they'd go so far to make something up to mock and ridicule me so much."
Ogita expressed hope that his awkward moment would put him and his sport in the spotlight and perhaps he could have the last laugh. And, yes, he did find humor in the coverage.
"Watching again, this is pretty funny, if I say so myself. LOL."
Here's the replay, in case you missed it:
Ogita eventually finished Saturday's qualifying with a best of 5.45 meters, though that was still not good enough to advance.
Before You Go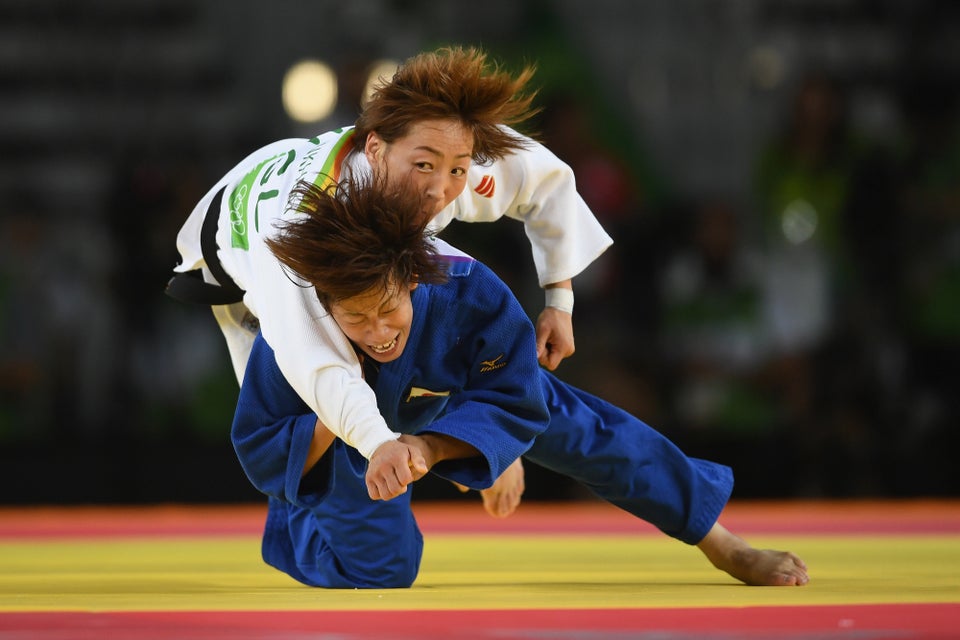 Best Photos From The Rio Olympics
Popular in the Community