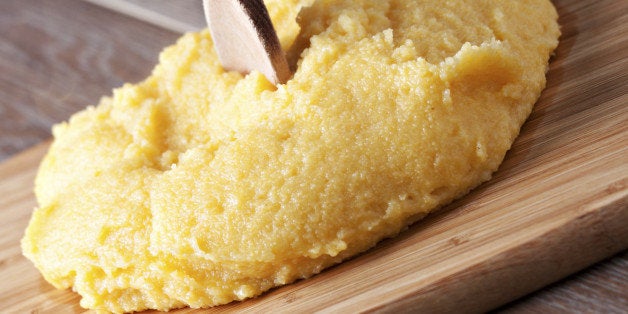 Skipping over the polenta dish on the menu just because you're not familiar with it is a crime -- and it stops today. Folks, if you've been living without polenta in your life, you have not been living fully. We are here to right that wrong with a quick introduction to this Italian comfort food.
Polenta comes from overseas, but that doesn't mean that it's exotic. In Italy, from which polenta hails, this dish is anything but glamourous. It's common, comforting and cheap.
Basically, polenta is made from ground cornmeal, much like grits from the American South. (If you don't know about grits you've come to the right place because you're going to learn about not one, but two of the ultimate players in comfort food.) Polenta usually gets cooked low and slow on the stove (though there IS an instant version) with any combination of water, milk, cream and butter. It can be served creamy, chilled and cut into squares and then baked or fried, and it can be made into cookies too, just like grits. It's also particularly delicious when paired with marinara sauce. (And if you're cheating, you can buy it pre-made in a tube.)
But don't get confused in thinking that polenta and grits are one and the same, because the two are different -- even if that difference is slight. In most cases you could use the same cornmeal to make a polenta dish as you would a grits dish, but the type of corn traditionally used to make each food is different.
Polenta is made from a corn variety that grows in Italy known as flint corn. It holds its shape better than the Southern US corn used for grits, which is called dent corn. This means that grits often come out on the mushier side while polenta is generally a little coarser.
Now that you know what polenta is, we hope you'll order it next time you see it on the menu. But if you don't want to wait till then, we have tons of recipes for you to test out at home. And if the slightly softer grits are calling your name, we've got recipes for those too.
Related
Before You Go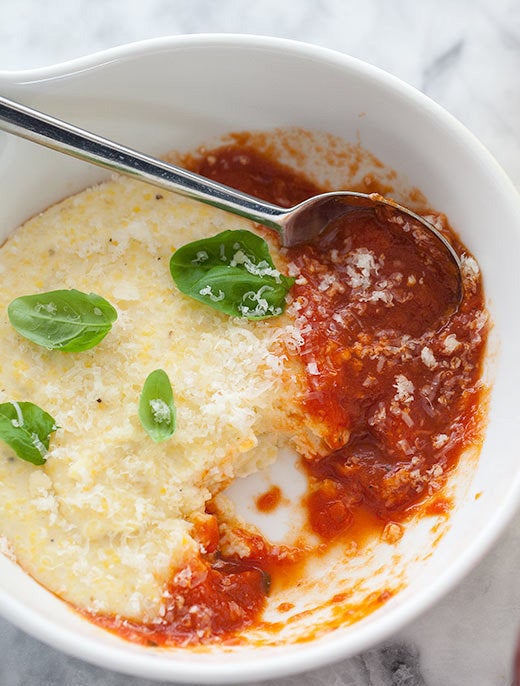 Polenta Recipes