In an effort to protect that constitutional right, developers, in recent years, have been partnering with advocacy groups like the American Civil Liberties Union to develop smartphone apps aimed at making it easier for members of the public to document allegations of police abuse -- and to know their rights while doing so.
Below are some examples of such apps, including those in development and others that are already downloadable: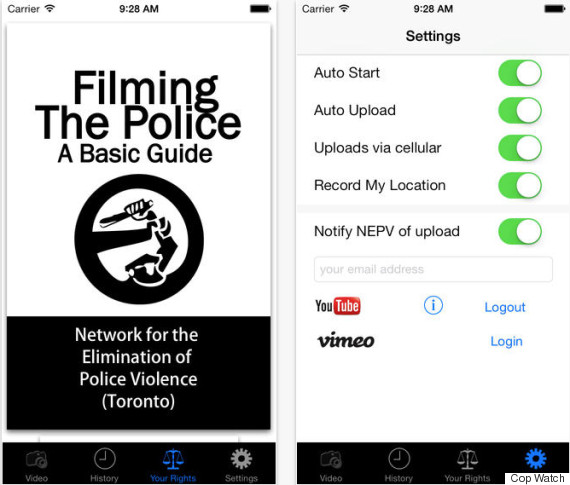 Created by the Network for the Elimination of Police Violence in Toronto, the free Cop Watch app — compatible with iOS platforms — has a setting that allows for video to be recorded as soon as the app is opened. The footage is then automatically uploaded to YouTube. The app also has a guide outlining the public's rights when it comes to filming police. An Android app is "coming soon," according to the NEPV website.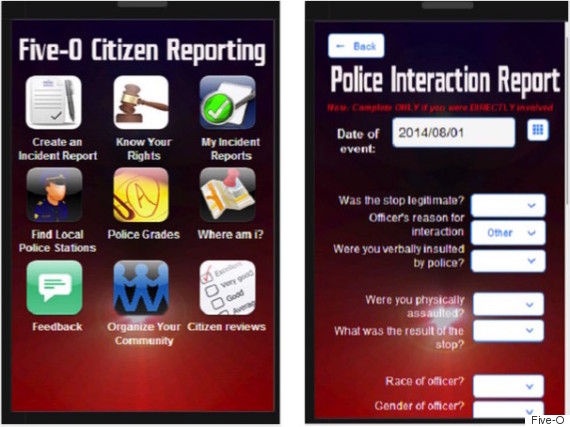 Five-O, a free Android app created by three high school students from Decatur, Georgia, allows its users to rate and review their positive or negative interactions with police officers. Those ratings and incident comments are then aggregated and become searchable. Five-O also includes a "know your rights" section, as well as community boards that allow users to communicate and plan responses to any local trouble.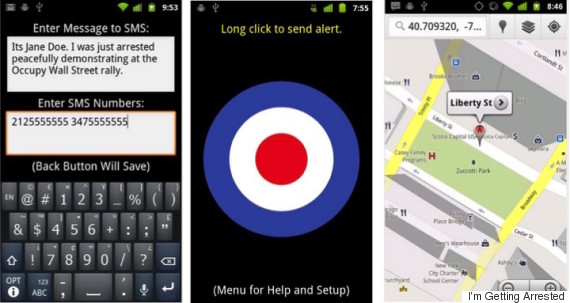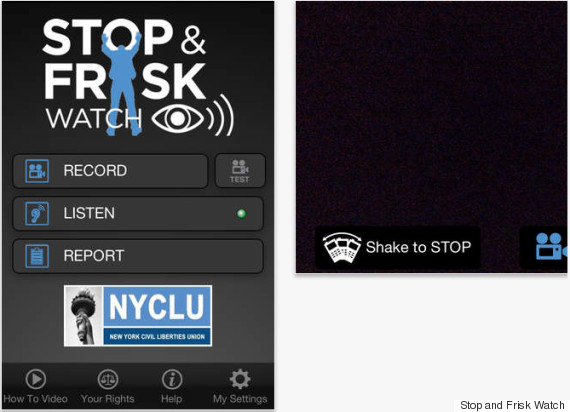 The free Stop and Frisk Watch app was created by the New York Civil Liberties Union and is available on both Android (in English and Spanish) and iOS platforms (in English). The app allows users to film interactions with police by pressing a trigger on their phone's home screen. When filming is complete, users can complete a survey submitted to the NYCLU about the incident. Users can also be alerted to when a user in their vicinity is stopped by police and can use the app to report a police interaction they saw or experienced. The Mobile Justice App from the ACLU's Mississippi, Missouri, Nebraska and Oregon chapters function similarly, though all of these are only available on Android currently.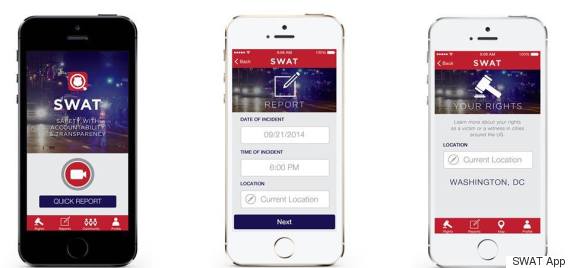 The SWAT ("Safety With Accountability & Transparency") app-in-development will allow for live video of a police interaction to be streamed to a secure server. The app will also make it easy for a person to submit an official complaint to the police department with accompanying photos, his current location and time and date stamps. Data from the app will also be aggregated into a database to offer a real-time view of police violence in America for policymakers, academics and others. To stay updated on when the app is released, sign up on SWAT's website. A similar app, called the International Evidence Locker, is also in the works.
Related
Before You Go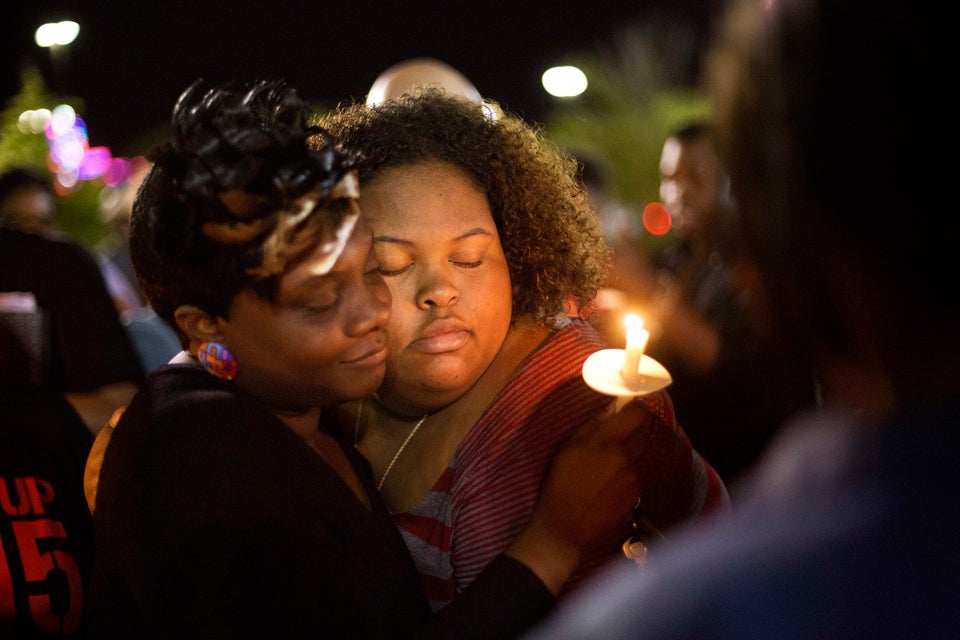 Walter Scott
Popular in the Community