UPDATE: The Coral Springs Police Department said Friday that missing twin sisters Nicolette and Rickhia McClam have been located and are unharmed.
Twin 12-year-old sisters Nicolette and Rickhia McClam have been missing since Tuesday. Yet Florida police have labeled them runaways and said they are not victims of an abduction ― despite not knowing their whereabouts.
"They're runaways," Coral Springs police spokeswoman Karla Kmiotek told HuffPost. "They're not abducted. The father went to work [and] they never went to school."
The sisters were last seen by their father about 6:45 a.m. Tuesday, according to police. The students did not board the bus for their Coral Springs middle school that morning and have not been in contact with family or friends.
Kmiotek said the sisters have family in West Palm Beach and New York City and could be traveling to those areas. Kmiotek did not indicate why authorities believe the girls are runaways.
The runaway label has been a growing source of frustration among missing person advocates, who say it implies runaway children are not in danger.
"Children on the streets with no responsible caretaker … are more likely to be victims of abduction, physical and sexual abuse, and sex trafficking," according to The Polly Klaas Foundation, a charity devoted to preventing crimes against children, helping in the recovery of missing children and lobbying for legislative assistance.
Regardless of the circumstances, the longer the child is missing, the bigger the risk to their safety, according to Todd Matthews, Case Management and Communications director at the National Missing and Unidentified Persons System, or NamUs.
"Even if they made the choice to run away, they're now prey," Matthews told HuffPost. "And the longer they're out there, the greater the chance something could happen."
Matthews said the runaway label is too broad and shouldn't be used to describe missing persons.
"They apply that term to somebody when we really don't know for sure," Matthews said. "And runaway implies freewill, but a lot of things play into that."
When pressed by HuffPost as to whether the children could still be in danger, despite allegedly running away, Kmiotek said that officers are "aggressively looking" for them.
The sisters are described as African-American, 5 feet 2 inches tall, 105 pounds with brown hair and eyes.
Anyone with information is asked to call the Coral Springs Police Department at 954-344-1800.
David Lohr covers crime and missing persons. Tips? Feedback? Send an email or follow him on Twitter.
If you're a teenager who has run away from home or a teenager who is thinking of running from home, or if you know somebody who is, visit the National Runaway Switchboard or call 1-800-RUNAWAY.
Before You Go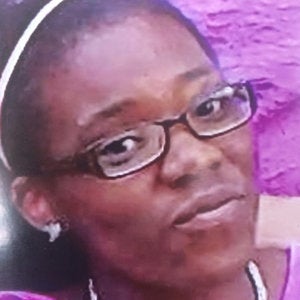 Missing Children
Popular in the Community