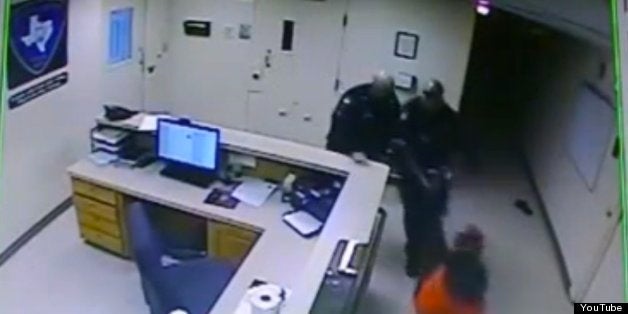 KJAS reports that the Jasper City Council on Monday voted unanimously to fire two white police officers, Ricky Grissom and Ryan Cunningham, after video from security cameras surfaced recently of the pair beating 25-year-old Keyarika Diggles at police headquarters. The council also unanimously passed a motion to direct the city's district attorney to consider criminal charges against the officers.
Diggles' attorney, Cade Bernsen, told The Huffington Post that on May 5, at approximately 8:30 a.m., police officers woke Diggles up by banging on the door of her home, stating they had a warrant for her arrest. KBMT reported that Diggles was detained for an unpaid traffic ticket, but according to Bernsen, he and Diggles have not been provided with a copy of the warrant, nor have they been told what it was related to.
Bernsen told Yahoo News that, once at the jail, Diggles was trying to arrange to pay the fine with her mother over the phone when Grissom abruptly ended the call. Footage shows the two arguing as Cunningham comes up behind Diggles and attempts to place her in handcuffs. The video shows the officers twisting Diggles' arms, grabbing her by her hair and shoving her head against a desk. She is then forced to the floor and dragged into a jail cell.
"We believe that her civil rights were violated. We believe that there is a history of people, specifically African Americans, being abused by the Jasper Police Department. We intend to bring a civil action on behalf of Ms. Diggles for violation of her civil rights. We hope that we can bring enough scrutiny and attention to shame these people into reform," Bernsen said.
The Jasper Police Department has not returned a request for comment.
Jasper gained notoriety in 1998 after the brutal murder of James Byrd. Byrd's arm and head were severed after being dragged behind a pickup truck by Shawn Berry, Lawrence Russell Brewer and John King. The murder made national headlines and put a spotlight on the town's long history of racial divisions. Byrd's body was found by Rodney Pearson, Jasper's first black highway patrolman, who went on to become its first black police chief. Pearson was summarily fired after only 16 months on the job.
Bernsen, who also represents Pearson in a suit alleging the firing was racially motivated, told HuffPost that "Byrd's story has now come full circle."
Warning: Some readers may find the video's contents to be upsetting.
Before You Go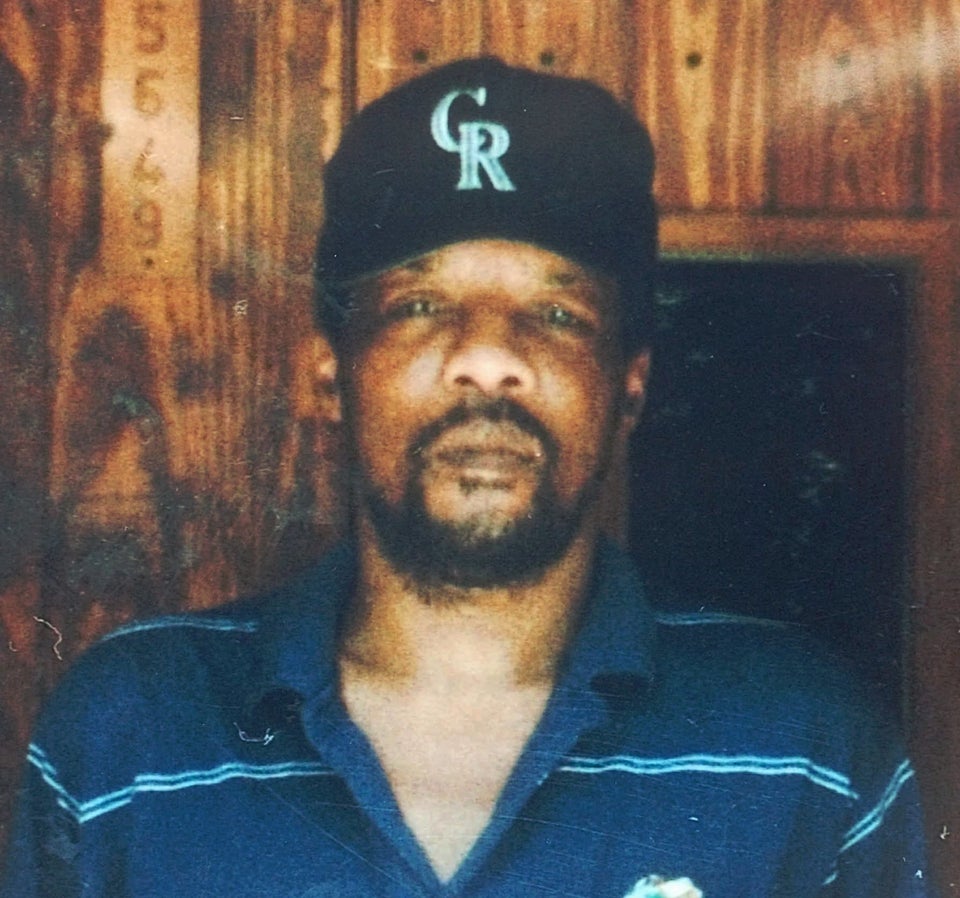 James Byrd Murder, Jasper, Texas
Popular in the Community