Equipping police with body cameras may be an effective way to improve the behavior of officers and the public with which they interact, a new study finds.
Last week, researchers at the University of South Florida released their report on a yearlong body-worn camera pilot program at the Orlando Police Department, in which they randomly selected 46 officers to wear the devices and compared them against 43 officers who did not.
In the 12 months from March 2014 through February 2015, use-of-force incidents -- also known as "response to resistance" incidents -- dropped 53 percent among officers with the cameras. Civilian complaints against those officers also saw a 65 percent decline.
The study also showed significant reductions in the number of civilian injuries by officers wearing body cameras, and of injuries to the officers themselves.
Officers who didn't wear body cameras in the study also used force fewer times over the year, though the drop-off was less substantial.
The study comes amid a nationwide effort to outfit more police forces with body cameras following high-profile police killings and instances of misconduct, which have spurred calls for improved transparency and accountability. Body cameras have emerged as a rare point of agreement between reform advocates and law enforcement officials, and in December, President Barack Obama announced a $75 million initiative to help departments cover the costs of expanding their programs.
Dr. Wesley G. Jennings, principal investigator for the study and associate chair in USF's Department of Criminology, said officers in Orlando were initially skeptical about the equipment, with some claiming that body cameras wouldn't change their willingness to use force during an arrest. The statistics appear to tell a different story, even though only one in four officers in the study agreed that wearing the devices had any impact on their behavior in the field.
Many officers reported that the equipment changed citizen behavior and helped to de-escalate confrontations between civilians and police. They also said body cameras improved evidence collection, and helped them more accurately recollect events and fill out reports. According to Jennings, most officers didn't feel burdened by the body cameras.
"The BWC officers overwhelmingly reported that the BWCs would not reduce their willingness to respond to calls, nor would it reduce their self-initiated subject contacts when a crime had been committed," Jennings said in a statement. "Most felt that the BWCs made them better officers."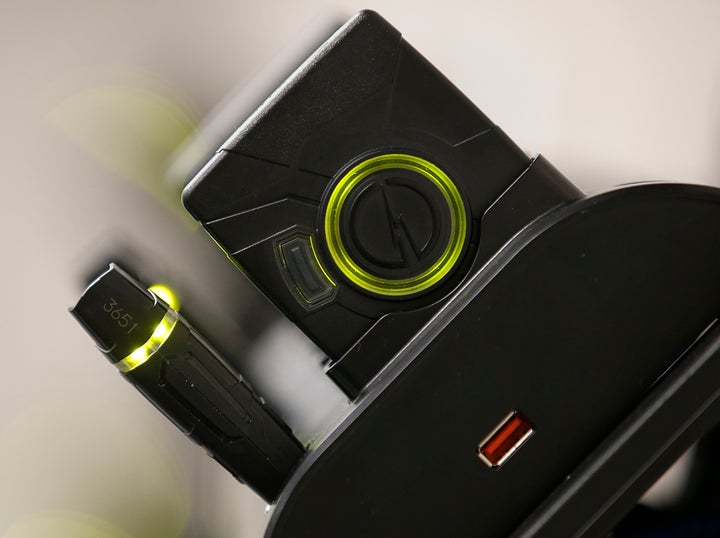 After the conclusion of the study, two in three officers who wore the cameras said they'd want to continue wearing them in the future. A majority also said the agency should adopt body cameras for all front-line officers.
"BWCs will also improve accountability and transparency, protect our officers from false complaints, and provide valuable evidence for prosecutors," said Mina in a statement.
Other studies have pointed to similar drops in use of force and civilian complaints after the implementation of body cameras. In Rialto, California, a study of a yearlong program that concluded in 2013 showed a 59 percent reduction in use-of-force incidents by officers wearing cameras, along with an 87 percent drop in civilian complaints, compared to the previous year's totals.
While body cameras have shown promise in these areas, skeptics have been quick to point out that the effectiveness of the equipment will ultimately be determined by the policies that govern their use. In cities and states around the nation, for example, police departments and lawmakers are already working to limit public access to footage. Critics have also expressed concerns that certain guidelines will make it too easy for officers to tamper with cameras, use the video only for their own benefit or turn the devices into a tool for broader surveillance.