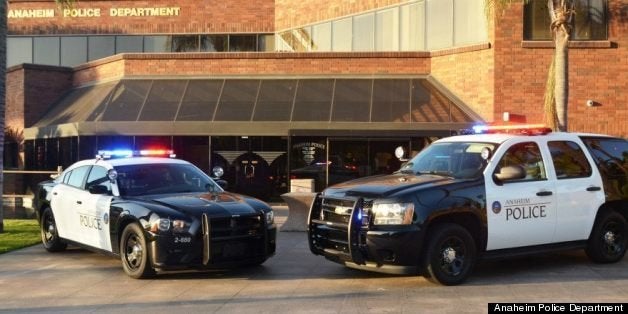 Across the country, July has been marked by intense commentary on brutality, race, and institutionalized fear. The systematic reproduction of race-based fear appears consistently in our media ("...the suspect is a young, black/Latino male..."), the results of which are reflected in our prison population. The NAACP reports 58 percent of prisoners are African American or Latino, despite comprising only a quarter of the U.S. population. Fear and control begin early in life -- Department of Education data shows that black public school students are subject to harsher discipline than other students.
In this context, police brutality is one manifestation of fear meeting control. The release of Fruitvale Station, which unveils police brutality in the killing of Oscar Grant by a BART officer in 2008, coupled with the increasing demands for justice in the killing of Trayvon Martin, has propelled many communities to come together and support organized actions, vigils, and awareness campaigns. However, videographer Neil Rivas captured footage following a recent Justice for Trayvon march in Oakland, Calif., that shows officers charging and beating participants, further reinforcing the cycle of fear, control, and brutality.
Fear, control, and police brutality are also rampant in the heart of Orange County. Although Anaheim conjures popular images of Disneyland for many, for others the city reflects the increasing tension between its two public faces: home of the Magic Kingdom versus home of officer-perpetuated fatalities.
Sunday, July 21, marked the one-year anniversary of the death of Manuel Diaz, one in a string of fatalities at the hands of the Anaheim police department. Diaz was unarmed when shot by police officer Nicholas Bennallack, who earlier in 2012 was investigated for a separate fatal shooting. Bennallack was cleared in both incidents.
The following night, July 22, 2012, officer Kelly Phillips shot and killed 21-year-old Joel Acevedo. In 2009, Phillips was also investigated in the shooting of Caesar Cruz; however, he has since been cleared in both incidents.
Anaheim police shootings spiked during those first seven months of 2012, with officers killing or wounding more people than all of 2010 and 2011. From 2009 and 2012 to alone, Anaheim officer-perpetuated fatalities claimed the lives of Diaz, Acevedo, Martin Angel Hernandez, Marcel Ceja, Roscoe Cambridge, and David Raya, among many others. In fact, Colorlines.com obtained Orange County DA records that revealed Anaheim police officers were involved in at least 40 shootings between 2003 and early 2011, and in each case the officers involved were cleared of any criminal liability.
In both the Diaz and Acevedo cases, the shootings were deemed "justified" by the DA -- and in both cases, despite each officer having a previous record of fatally shooting a civilian, they were cleared of their second fatality, and returned to work on Anaheim city streets.
Longtime West Anaheim resident Jesus Cortez had this to say:
"Power rests in the hands of officers who harass us, push us around and even kill us, since the system will always defend its own, and when those of us who are affected respond with anger, the media portrays us as violent and the state exonerates the guilty officers. We live in a system that places little value on the lives of people of color across the country."

"Many were surprised that in Anaheim the police would use such violence against civilians, first by murdering unarmed youth and then in handling the response. Violence between the police and residents of color has been perpetrated by the police. In Anaheim, nothing has changed since my days as a young man and feeling handcuffs cutting through my wrists, a feeling some of my nephews have felt."
There is no shortage of people who will dismiss the importance of coming together to show support for these families, and many won't be bothered to make the connections between fear, control, and brutality in their own communities. However, it's never too late to wake up from being comfortably numb. Some among us will never feel comfortable joining a march, but that doesn't mean their voices can't be heard among friends, online, or in writing. After all, there is no neutral -- choosing to remain silent means knowingly accepting injustice.
Popular in the Community