Tia the Birman joined Senior Constable Kerry Morrell for a day at his station in Porirua earlier this month, and wore a ridiculously cute high-visibility harness to make sure she fitted right in. New Zealand Police shared video of Tia's day at the office to Facebook on Wednesday:
The footage showed her exploring Morrell's workspace and walking over a squad car. It was then time for her to indulge in her most important job: having a catnap.
"On this particular day, Tia was helping out our Scenes of Crime officers with some investigations," a police spokeswoman told the New Zealand Herald.
"She's also pretty good at admin, paperwork, and the odd bit of light typing," she added. The video is now going viral, with Tia appearing to have gained a sizable following of fans.
Before You Go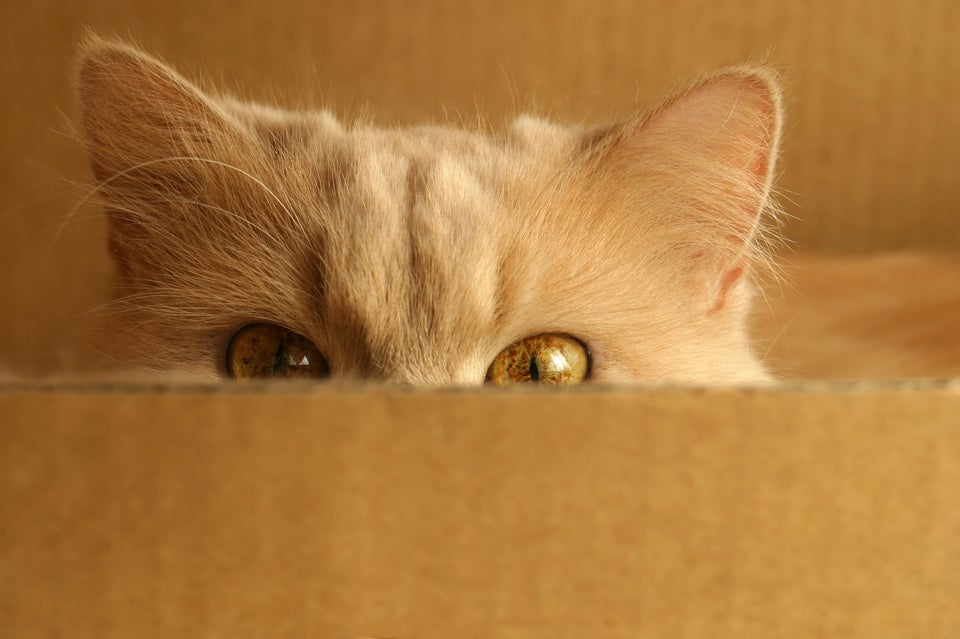 Cats In Boxes
Popular in the Community