A 17-year-old young man in Pennsylvania is not only accused of kidnapping and robbing an old woman at gunpoint, but also of being 2016's "dumbest criminal."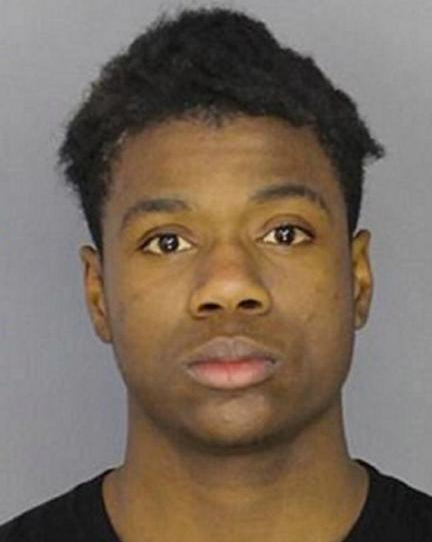 Nether Providence Township Police Chief David Splain told Philly.com that Jason Donte Hayes, 17, has earned consideration for the dubious honor based on the poor decisions he allegedly made starting around 3 a.m. on Jan. 3.
"If he can survive the remaining 340-some days of the year, he will definitely win the dumbest criminal of the year on Dec. 31," Splain said.
Hayes demanded money from the woman, whom he knew because he had once lived in a rental she owns.
When she said there wasn't any money in the house, he made her drive him to a cash machine, where he demanded she withdraw $2,000 or be killed.
The machine only allowed the woman to take out $460, so Hayes made the victim drive him back to her home, wake up her husband and bring him to the kitchen.
It's what happened next that caused Splain to accuse Hayes of stupidity along with the more serious criminal charges.
He said she would recognize him because he would be wearing the exact same outfit.
Hayes told the victims not to call the police, but they did anyway. So when he arrived at the parking lot shortly after the designated meeting time, officers were ready and waiting for him.
Officers found $363 in cash on Hayes and a gold Timex watch that belonged to the victims, police said.
Hayes has been charged as an adult with kidnapping, robbery, aggravated assault and other crimes. He is being held on $200,000 bail. 
Splain told Philly.com the incident left the victims "scared to death" and said they are currently receiving counseling.
REAL LIFE. REAL NEWS. REAL VOICES.
Help us tell more of the stories that matter from voices that too often remain unheard.