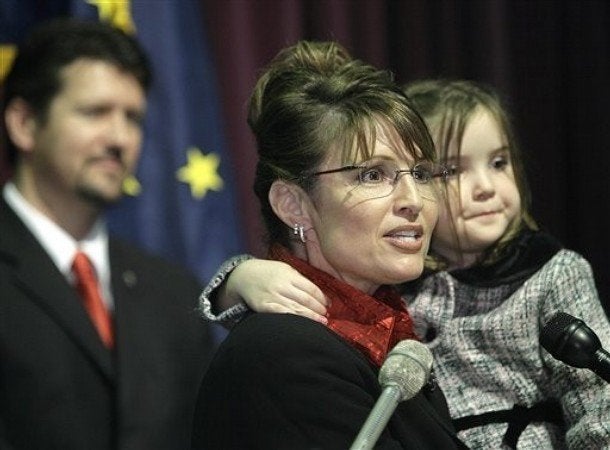 The Washington Independent reported on Monday that another Sarah Palin firing scandal had been overlooked:
Early in her tenure as mayor, the city council threatened to recall her over accusations that she fired the city's police chief, Irl Stambaugh, and the library director, Mary Ellen Emmons, without warning. She accused them in a letter saying: "I do not feel I have your full support in my efforts to govern the city of Wasilla. Therefore I intend to terminate your employment ..." (The Anchorage Daily News, via nexis)

Ultimately, Palin let the library director have her job back; though Stambaugh's position was not returned. The police chief took the matter to court, where a judge sided with Palin, saying city law allows the mayor to fire the police chief without cause.
ABC News today gives more information on this scandal. The police chief says he was fired because her campaign contributors, including bars and the NRA, didn't like his work:
After taking over as Mayor of the small town of Wasilla, Palin fired the longtime local police chief. The former police chief, Irl Stambaugh says he was fired because he stepped on the toes of Palin's campaign contributors, including bar owners and the National Rifle Association.

Stambaugh's lawyer, William Jermain, says the chief tried to move up the closing hours of local bars from 5 a.m. to two a.m. after a spurt of drunk driving accidents and arrests.

"His crackdown on that practice by the bars was not appreciated by her and that was one reason she terminated Irl," said Jermain.
Popular in the Community