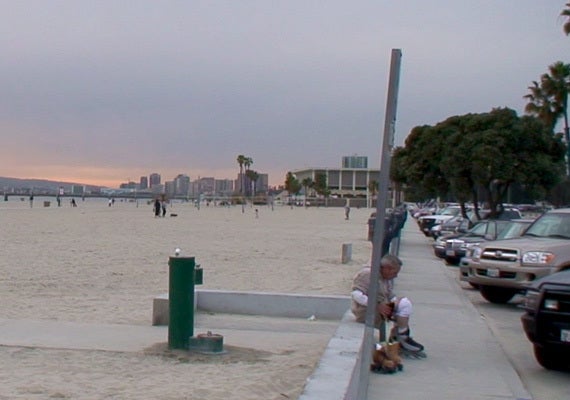 Police brutality and discrimination in the LGBT community has been a historical issue that has not been discussed enough. This has historically been seen at the 1969 Stonewall Riots and continued though the 1990s when the Chicago Police returned a gay teenager to Jeffrey Dahmer, who murdered the boy. About.com has a list of LGBT police discrimination events that is bone-chilling, especially since a lot of them happened recently.
Until recently, a beach — right across from a popular Long Beach LGBT club called Ripples — was a place where LGBT members or those suspected of being gay were called names, harassed, and wrongfully arrested by Long Beach police officers. Please understand that I have ultimate respect for police officers, including those in Long Beach who have put their lives on the line to protect. But like any profession, there are a small amount of police officers who give their profession a bad name.
Rosie's Dog Beach, which the area is referred to now, is where people take their dogs, and this place was considered Heaven for my late golden retriever Cody, who I enjoyed taking to the beach at least once a week. The parking lot at the beach became known as a cruising spot, especially for gay men. However, the truth is that heterosexuals used the area to cruise and "park" as well. But they were never the targets of the Long Beach police from what I was able to gather. I constantly saw police officers pull gay men out of cars, threaten them, and arrest them.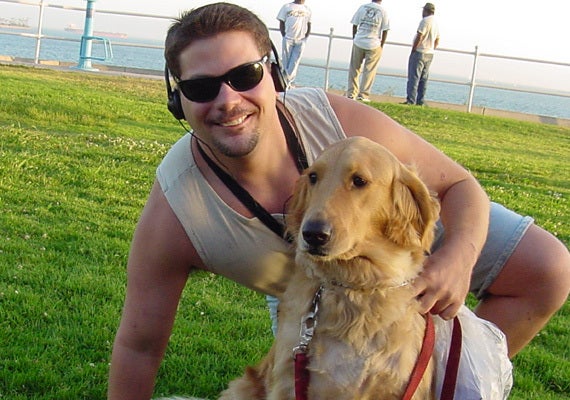 There were actually a couple other areas on the beach front where couples went to "hide out." And at times, the police would drive through these areas as well. However, 90 percent of the police seemed to concentrate in the area around Rosie's Dog Beach. The Long Beach police would constantly survey bathrooms, hide out in lifeguard booths, and do everything they could to catch people "in the act."
One late spring night in 2007, I found myself a part of the Long Beach police witch hunt when I took my dog there for a walk and a swim. There was an annoying (but harmless) group of young gay men who appeared to be very buzzed while playing loud dance music. There were heterosexual couples there as well, and they didn't seem to be bothered by this group of young men. I actually liked these guys. After all, they were really nice to Cody and even asked to pose with him in pictures.
After the sun fell, I took Cody, put him back in my car, and walked to the garbage to throw out a bag of waste. Unfortunately, the young men were hanging out close to the garbage can. I saw bright lights flash towards the area, and two police cars pulled over. I, as well as the two heterosexual couples, knew we had nothing to do with these young men and walked away. However, several voices yelled and told me to get against the car with the other guys and put my hands on the roof. The police casually told the straight couples they could go.
I tried to explain to the police that I was just walking my dog, who was in the car.
"Sir, I strongly suggest you don't talk anymore if you want to see that dog again," I was told by a shorter Irish-looking police officer with balding hair and a mustache.
I was a little concerned about Cody watching me from the car, but he was surprisingly calm. After all, he was a golden retriever. As I leaned against a car with my hands raised, the officers lectured the whole group about how they don't care what "we do" with our personal lives, but a line is crossed when havoc is reeked at this beach. The conversation was more involved, but I thankfully forgot most of it. I think the other guys did admit to drinking a lot.
The officers did apologize profusely to me after checking my information and realizing I had nothing to do with the "party" that was taking place. A younger officer in particular, who talked sort of nasally, said that they really thought I was with the group. I wanted to ask why they assumed I was and the other couples weren't, but just wanted to get out of there at that point.
I don't know what happened to the young men; I just drove home with Cody and never returned to that beach again. I complained to the police department, but am 100 percent certain the person I talked to could care less. However, as LGBT rights advanced in the coming years, the Long Beach Police Department found themselves the target of a huge backlash for their illegal and hypocritical gay sex sting operations.
As the Long Beach Post noted last year, Superior Court Judge Halim Dhanidina found that officers were systematically targeting gay men in their investigations to uncover lewd conduct and gave misinformation in their reports as well. According to the Los Angeles Times, Long Beach didn't appeal the ruling, and a class-action lawsuit was filed on behalf of many gay men (or those suspected of being gay) for enduring discrimination from the police.
It is absolutely important that police help make neighborhoods safer. Open sex in public should not be tolerated. Getting drunk and playing loud music at beaches could negatively affect others. But this wasn't about making Long Beach safer; it had always been about specifically targeting the LGBT community. The Long Beach Police Department may have backed down, but the memories of harassment from the police for many, including myself, will not go away anytime soon.
Related
Popular in the Community