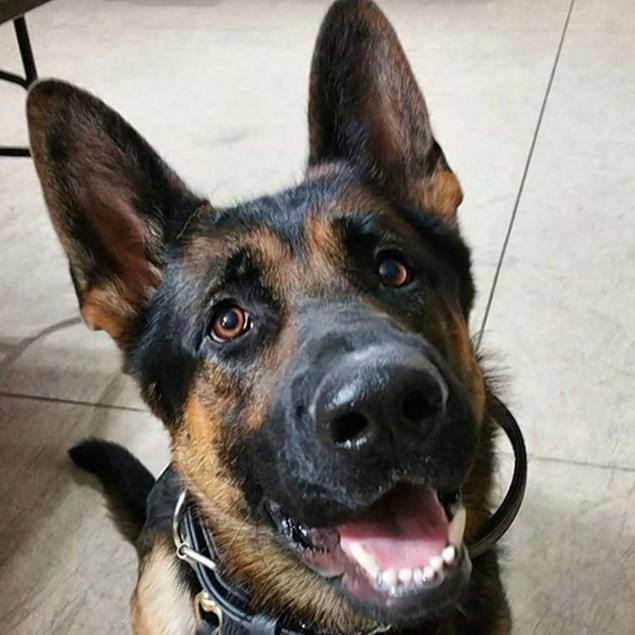 An Ohio police dog will be laid to rest as a hero after being fatally shot while responding to a burglary early Saturday morning, authorities said.
The body of Jethro, a K-9 with the Canton Police Department, was seen being saluted as he was carried out of an animal hospital and into an awaiting vehicle Sunday evening, according to a video released by the Police K-9 Association.
The canine, who was shot four times, was pronounced dead Sunday morning, his department announced.
The courageous dog and his handler, officer Ryan Davis, were responding to a burglary alarm at around 1:13 a.m. when Jethro was shot after entering the store, police said.
"There's not a doubt in my mind that that dog saved officers' lives today," Police Chief Bruce Lawver told the Canton Rep.
Though the bullets failed to hit any organs, the dog suffered fatal brain swelling from one bullet that struck the bridge of his muzzle, his department said.
The Police K-9 Association compared the wound to "getting hit in the forehead with a hammer."
Suspect Kelontre Barefield, 22, was also shot in his ankle in the melee before he was taken into custody at the scene, police said.
Facebook users posting on the Police K-9 Association's page announced that there will be a candlelight vigil at the precinct Sunday night for Jethro. They also asked the public to turn their porch light for the dog.
"This is to honor the officer who was killed in place of his partner and his human. A father and husband is alive because of him and for this we honor him!" Angel Rae wrote.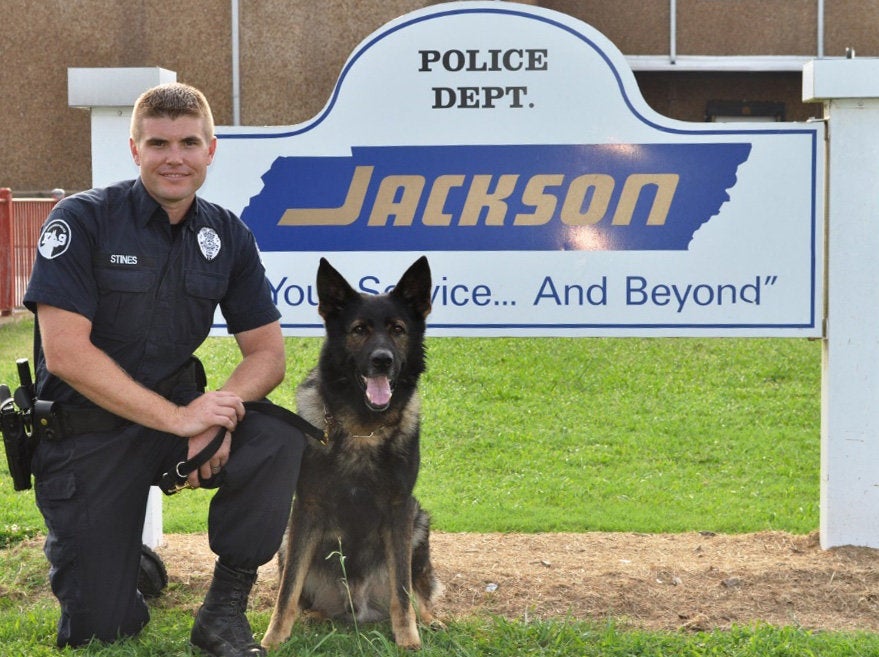 Police Dogs In Action
Related
Popular in the Community